Bali Resorts Close To Kintamani Volcano
Bali is renowned as an incredible holiday destination popular for its relaxed atmosphere, exotic culture and amazing natural attractions. One of its most popular natural attractions is Mount Batur or the Kintamani Volcano as it is also known. Thanks to a great range of Bali resorts close to Kintamani Volcano, visiting this breathtaking natural wonder is easy. Allowing you to get up close to a 1,700m active volcano, these Bali resorts close to Kintamani volcano offer a unique accommodation experience and convenient place to stay.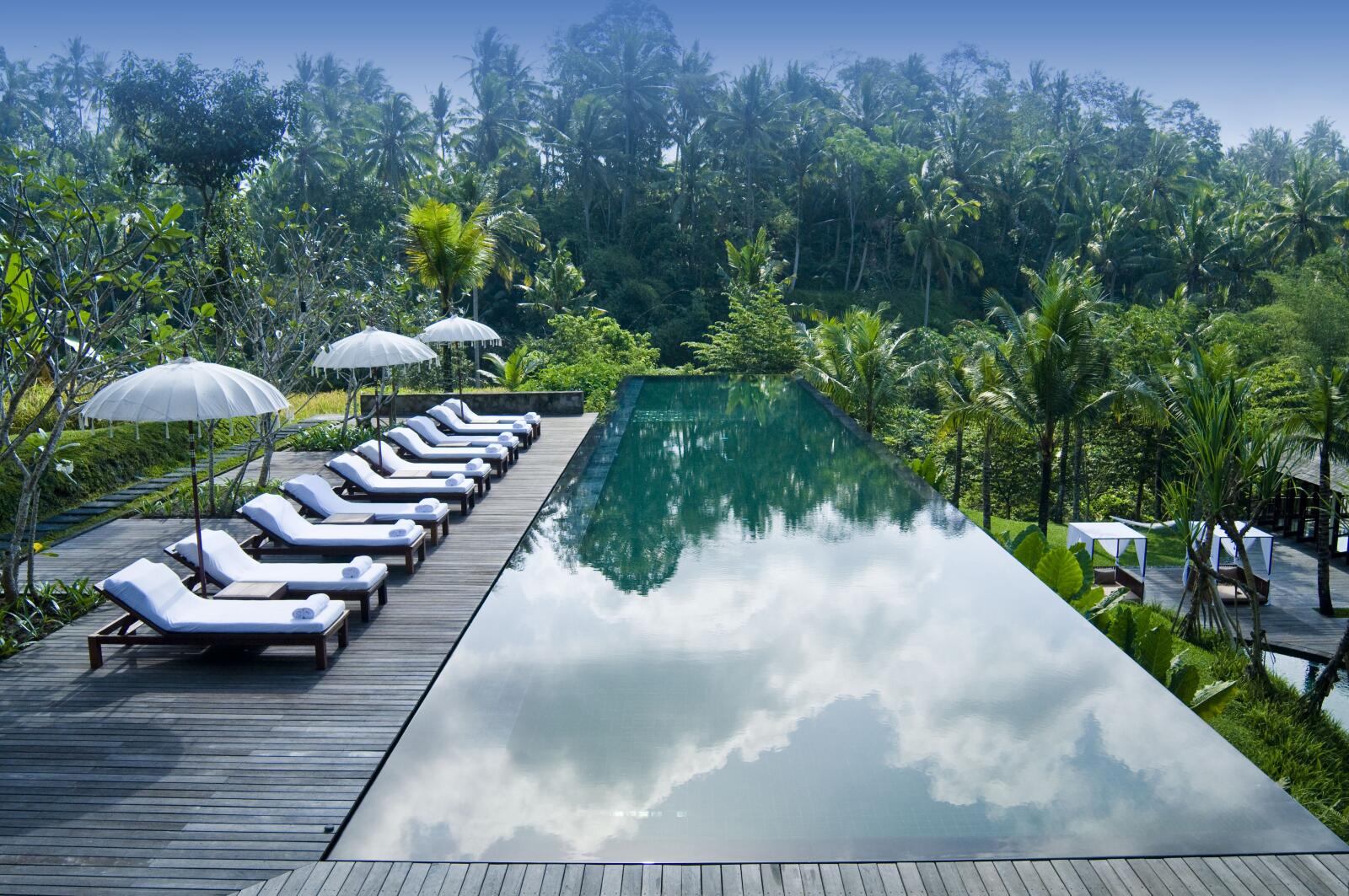 Bali resorts close to Kintamani volcano are located in Ubud (the closest tourist region to the base of the mountain) and range from 3 stars to 5 stars. A majestic region renowned for its amazing natural beauty, the Kintamani Volcano draws thousands of tourists from all over the world. No holiday to Bali is complete without a visit and these Bali resorts close to Kintamani volcano, ensure you'll never be more than an hour away from the amazing attraction.
Located approximately 45 minutes from Ubud, Padma Resort Ubud is located just a 25 minute drive from the Kintamani Volcano. On top of it's fantastic onsite facilities, the Padma Resort Ubud provides a world-class accommodation experience in the heart of the jungle. Located approximately 1 hour from Kintamani volcano, The Royal Pita Maha offers luxury accommodation on 12 hectares of land that descends to the Ajung River. Best of all, this 5 star resort boasts an infinity pool and luxurious villa accommodation.
For the most unique and convenient way to stay in Bali and visit its magnificent natural wonders, you can't go past our fantastic Bali resorts close to Kintamani volcano.
Popular Bali Resorts Deals