Bali Massage
Bali's dreamy tropical landscape, tranquil ambiance and stunning natural scenery makes it the perfect place to unwind and relax on holiday. And what better way to treat yourself than indulging in a beautiful Bali Massage?! Renowned as Asia's spa paradise, Bali has one of the highest ratio of day spas to population anywhere in the world. With world class facilities and extensive list of treatments and therapies, massages have become one of Bali's most popular tourist attractions.
Massage and spa treatments are readily available from a range of high-end luxury spas, smaller on-street parlours and even while relaxing on the beach. Most Bali resorts are also home to onsite spa and massage facilities, offering state-of-the-art treatment rooms, beautiful amenities and extremely qualified therapists to provide you with the most relaxing spa experience.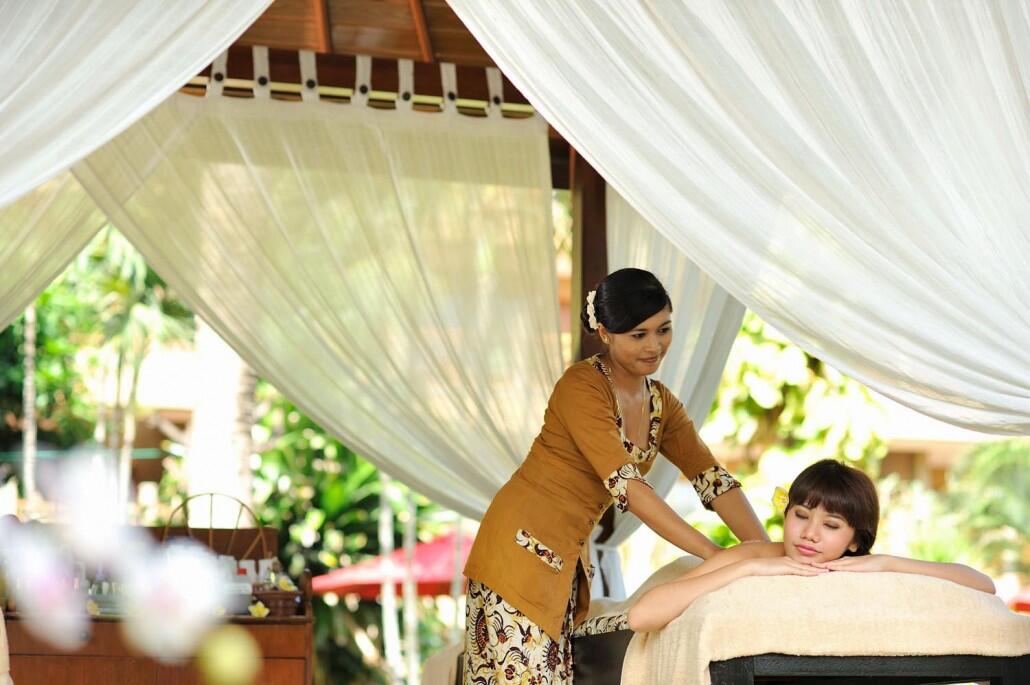 Not only are Bali's massages of amazingly high standards and readily available, they're also renowned for being some of the cheapest in the world. Bali massage ranges from 50,000 Rp for on beach or off street massages to 100,000 Rp for a one hour massage in a more high end spa facility. In Australian dollars, this roughly converts to AUD$5.00 to AUD$10.00 making spoiling yourself on holiday easy and affordable every day, if not multiple times a day!
Bali massage techniques have been developed throughout Indonesia over many years, taking influences from traditional medicine and healing practices of China, Southeast Asia and India. Traditional Balinese massage techniques include skin flicking and rolling, gentle and firm stroking, acupressure, percussion, hot stone therapy and the use of essential oils. Physical and aromatherapy is used to relax the customer, loosen fascial restrictions, improve the flow of blood and stimulate the lymphatic system.
As with everything in Bali, age old traditions have been combined with modern techniques to create a one of a kind relaxing experience. A number of massage parlours and spas offer a range of treatments that also include Shiatsu massage techniques, thumb and palm pressure, arm strokes and more. As well as indulgent massages, visitors can treat themselves to body scrubs, reflexology, hot stone therapy, facials, manicures and pedicures, ear candling and more.
Bali Packages With Massages