Adults Only Bali Resorts
While Bali is a beautiful destination for all kinds of travellers from singles, couples and families, this tropical island is known for its stunning surroundings and dreamy landscapes that are perfect for a romantic getaway. Boasting sugar sand beaches and sun kissed shores, Bali is that idyllic island that just oozes romance. Bali is home to a number of adults only resorts offering a relaxing and romantic escape that is popular with couples, honeymooners and those seeking a mature getaway free from children. With a reputation for luxury and exclusivity, these adults only Bali resorts offer a level of refinement and privacy more suited to grownups.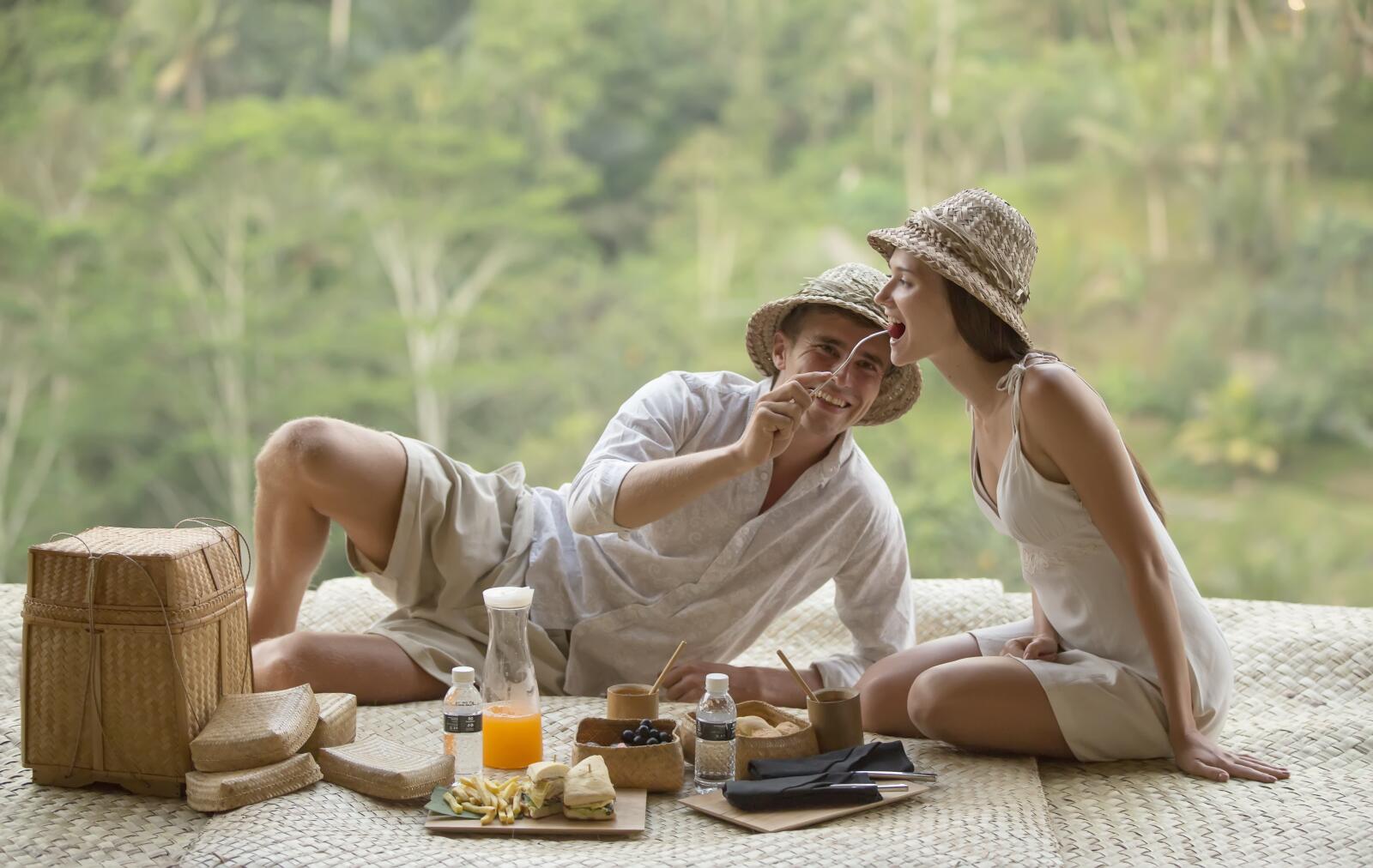 Adults only Bali resorts are the perfect opportunity to enjoy an intimate holiday with someone special, without being disturbed by exuberant children, whether they be yours or someone else's. Particularly popular for romantic getaways, honeymoons and those celebrating special occasions such as birthdays and wedding anniversaries, adults only Bali resorts are perfect for guests wanting to stay in style with added privacy. Offering intimate settings and luxury accommodation, these adults only Bali resorts are located in a number of popular regions across the island including Ubud and Seminyak.
Located in Ubud, 90 minutes from the international airport, Goya Boutique Resort also offers an indulgent day spa and is perfect for couples and honeymooners. Although it does permit children, this boutique resort comprises of just 26 resort rooms and private villas overlooking the jungle of Ubud.
The Samaya Seminyak features luxury villas which are perfect for a romantic getaway or honeymoon. Even though this property also allows children, these private villas are ideally located in the trendy area of Seminyak and boats a stunning beachfront location.
So, if you're looking for a romantic holiday destination or just want some time away from the kids, look no further than our range of adults only Bali resorts.
Adults Only Bali Packages