Bali Accommodation With Day Spas
Bali's tranquil ambiance and calming tropical environment make it the perfect place to relax, unwind and indulge in some holiday pampering. Whether you want to relieve tired muscles, or just spoil yourself with a relaxing treatment, our range of Bali accommodation with day spas provide the ideal way to truly unwind on holiday. Offering state of the art facilities, qualified beauty therapists and luxurious settings at a fraction of the price you would normally pay back home, you can enjoy pampering at its finest from the comfort of your resort.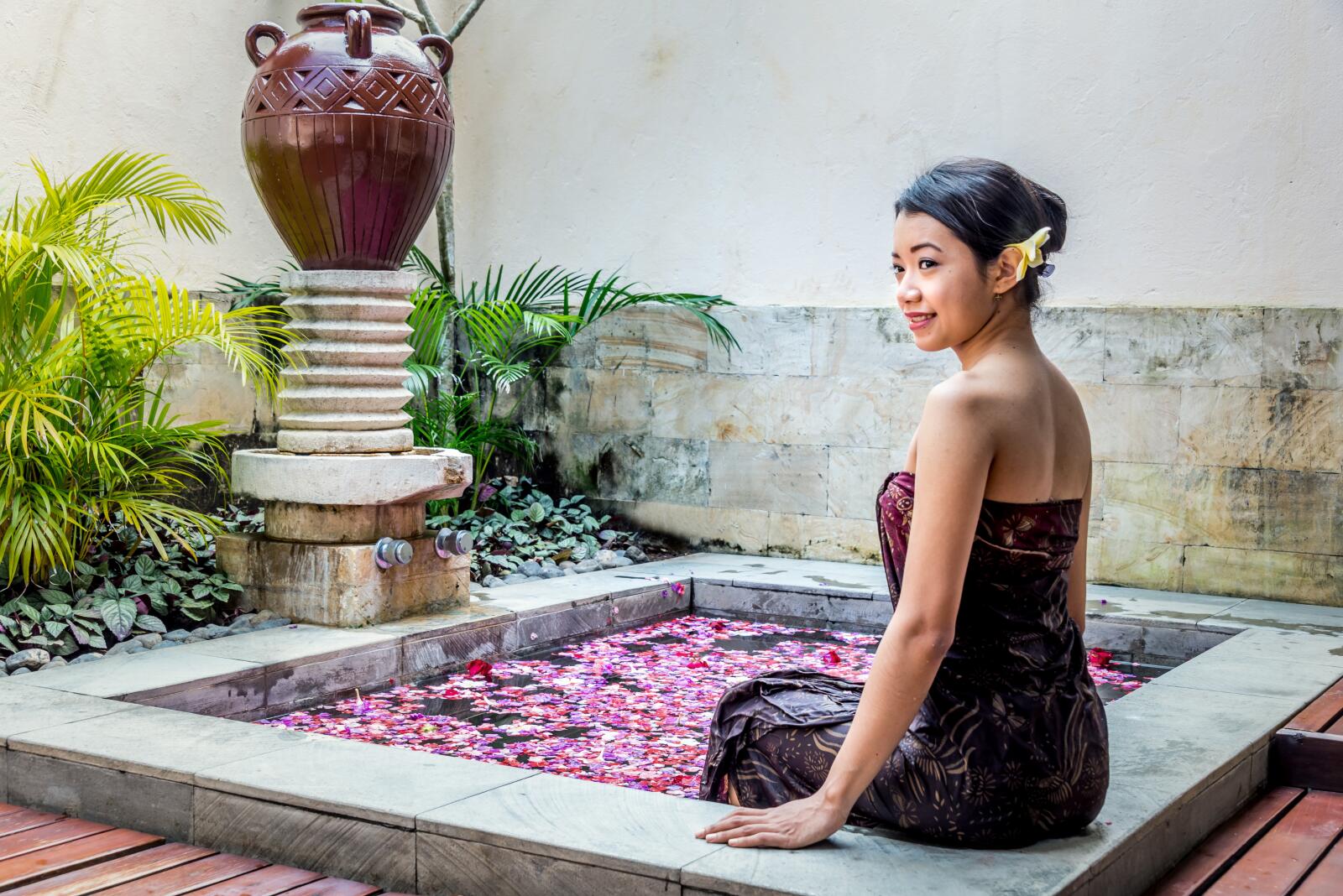 Bali accommodation with day spas are located throughout many of the islands most popular regions including Kuta, Seminyak, Jimbaran Bay and Nusa Dua and range from 4 stars to 5 stars. With treatments available both at the spa facility or in the comfort of your private room, you can experience a range of treatments each day of your stay. Using essential oils and aromatherapy to start the process of relaxation, you can choose from a beautiful range of facials, body wraps and massage styles including traditional Thai, Swedish and more.
Located in the heart of Seminyak, Double-Six Luxury Hotel's Aqua Perla Spa offers beautiful spa treatments complete with facials, massages and body wraps tailored to your individual style. Situated in relaxing Legian, the Padma Resort Legian, is home to a relaxing day spa that offers various massage therapies, exotic body scrubs and aromatherapy designed to pamper and spoil. In Nusa Dua, the Courtyard by Marriott Bali Nusa Dua Resort's day spa provides the perfect place to enjoy relaxing treatments as well as makeup services.
For the ultimate way to relax on your next Bali holiday, these Bali accommodation with day spas are a convenient and affordable option that allow you to enjoy a wide range of massages, spa therapies and treatments and experience pure relaxation while on holiday.
Bali Resort Day Spa Deals