Budget Bali Hotels
A place of bustling markets, discount shopping and inexpensive restaurants, Bali is renowned as one of Asia's most affordable holiday destinations. Offering accommodation options to suit a range of styles and budgets, Bali is the perfect overseas escape that won't break the bank.
Budget Bali accommodation is perfect for travellers who are looking to save while on holiday. If you're looking for affordable hotels in Bali, these resorts provide comfort and convenience at a fraction of the cost.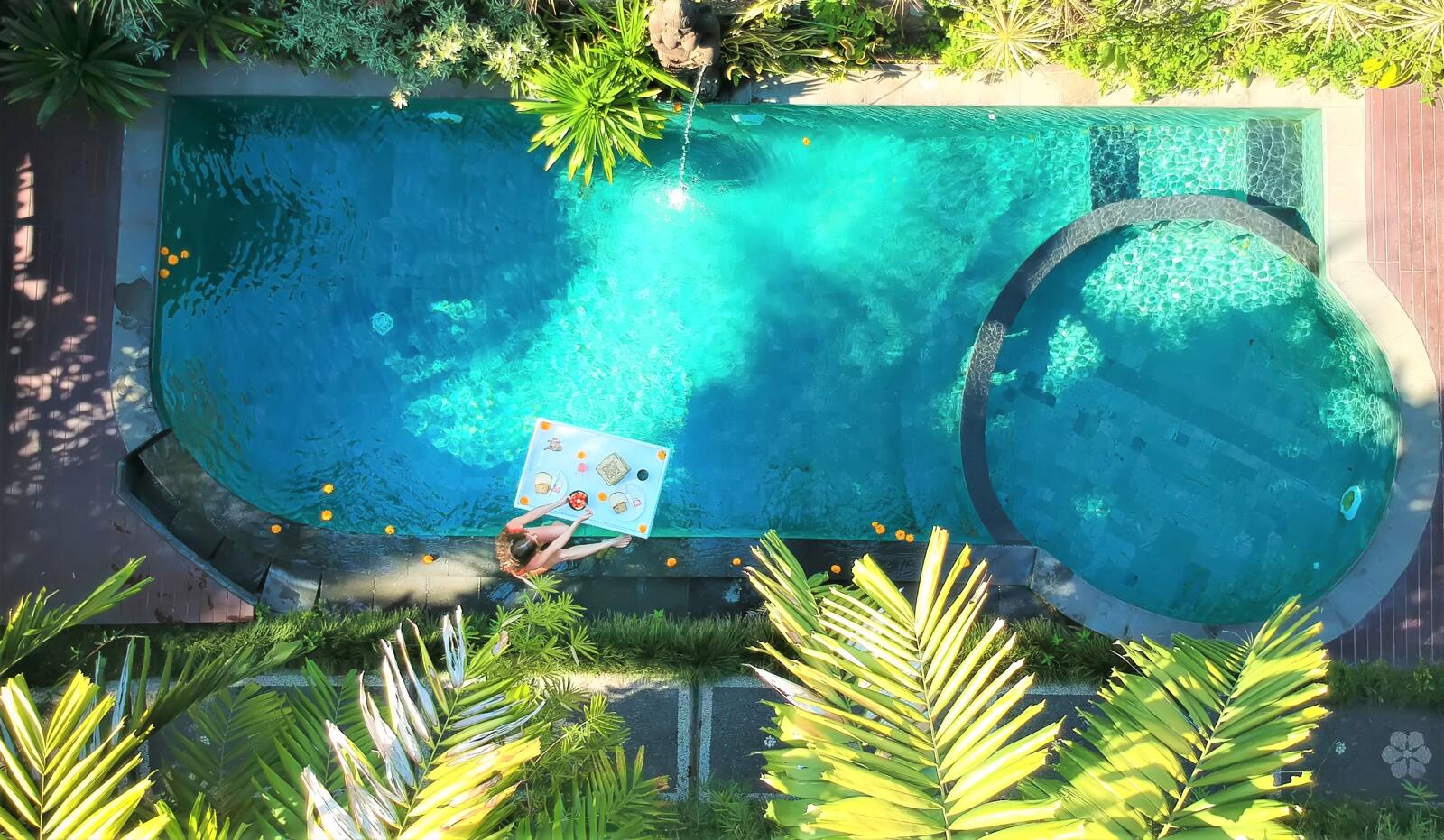 Bali | Budget Hotel Holiday Packages
Budget Bali accommodation can be found in many popular regions including Kuta, Legian, and Ubud and range from 2 stars to 3 stars. TravelOnline's budget Bali holiday packages are offered at our most affordable resorts in Bali.
Top Budget Bali Hotels
Hotel Puri Raja: Situated in Legian, Hotel Puri Raja offers budget-friendly rooms surrounded by tropical gardens. The hotel features an outdoor pool, a restaurant, and a spa. It's a short walk from the beach and is close to Legian's vibrant nightlife and shopping areas.
Bisma Cottages Ubud: A popular budget hotel located in the heart of Ubud, Bisma Cottages provides comfortable rooms designed in a traditional Balinese style. An excellent choice for budget-conscious travellers looking to explore the cultural and natural wonders of Ubud, the hotel features an outdoor swimming pool where you can enjoy a famous floating breakfast as well as an onsite restaurant serving a variety of local and international cuisine.
Grand Sinar Indah Hotel: Located in Legian, Grand Sinar Indah Hotel is just a short walk from the beach and is close to the shopping, dining, entertainment and nightlife precinct downtown. Offering affordable, contemporary accommodation with a distinct Balinese influence and excellent facilities, this resort is the ultimate value for money.
Adi Dharma Hotel: Situated in the vibrant area of Kuta just a short walk away from Kuta Beach, Adi Dharma Hotel is a budget-friendly option conveniently located near popular shopping destinations, restaurants, bars, and entertainment venues. It features a large outdoor swimming pool surrounded by tropical gardens, where you can relax and soak up the sun. There is also a swimup bar where you can enjoy refreshing drinks and colourful cocktails.