Flights To The Queensland Islands
TravelOnline offers cheap flights to the Queensland Islands with a range of recognised airlines including Virgin Australia, Jetstar, Qantas and Tiger. With TravelOnline you can quickly and easily compare multiple airfares to find the best deals. Plus, save significantly with bundled accommodation and transfers. Read on to discover the range of flights and transport options available to the Queensland Islands.
Whitsunday Islands
Lying approximately 150km north of Mackay, the Whitsundays are an iconic holiday destination popular with visitors from across the globe. Comprising of four major islands including Hamilton Island, Daydream Island, Hayman Island and Long Island, the Whitsundays are easily accessibly by a range of transport services.
The Whitsundays are serviced by two major airports, the Hamilton Island Airport and the Whitsundays Coast Airport (Proserpine). Acting as the gateway to the magnificent reef, both airports offer daily flights from ports throughout Australia operated by Jetstar, Virgin Australia and Qantas.
For passengers travelling to Hamilton Island, simply arrive at the airport and catch a complimentary shuttle service to your resort. For passengers travelling to Daydream Island, Hayman Island and Long Island, Cruise Whitsundays provide daily ferry services from Shute Harbour, the Port of Airlie, Mackay Airport and Proserpine Airport. Alternatively, you can book a luxury cruise, helicopter or seaplane transfer for the ultimate arrival to the Whitsundays.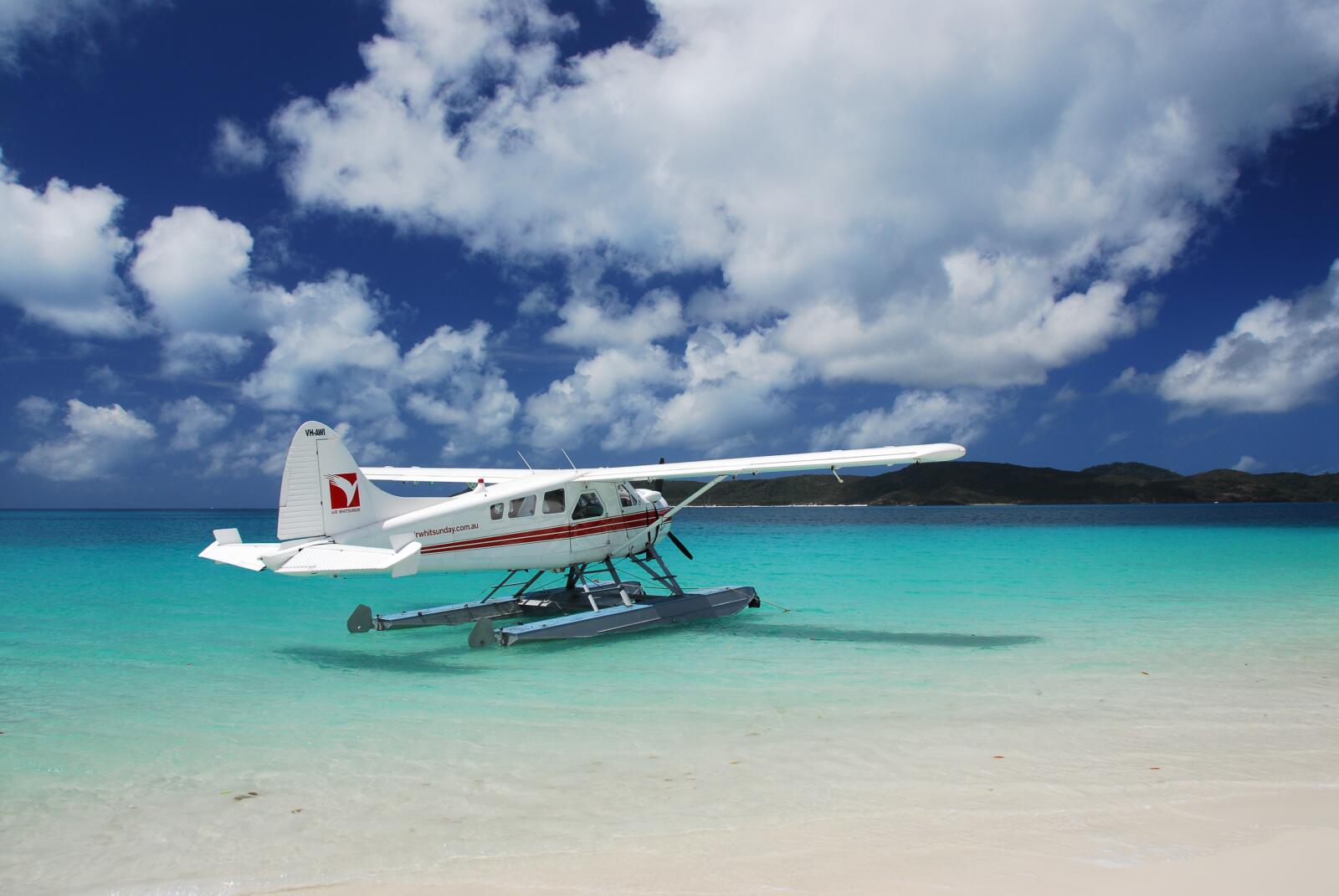 Tropical North Queensland Islands
Lying off the coast of Australia's far north, Haggertsone Island, Green island, Fitzroy Island, Orpheus Island and Magnetic Island make up the magnificent tropical north Queensland Island group. The major airports within this region include Cairns Airport and Townsville Airport. Jetstar, Qantas and Virgin service these airports and offer flights from ports across Australia. Cairns also has an international airport which services direct flights to New Zealand, Japan and South East Asia.
Passengers travelling to Haggerstone Island will need to catch a connecting 45 min - 1-hour charter flight from Cairns Airport to your island of choice. For guests travelling to Green island and Fitzroy Island, simply catch a direct boat transfer from the Cairns Wharf. Passengers travelling to Orpheus Island are required to catch a 30-minute charter helicopter from Townsville airport or a 90-minute helicopter from Cairns. For passengers travelling to Magnetic Island, fly to Townsville and catch a connecting ferry from Nelly Bay Harbour.
Southern Great Barrier Reef islands
Located on the southern tip of Australia's Great Barrier Reef, both Heron Island and Lady Elliot Island are spectacular holiday destinations renowned for snorkeling, scuba diving and beach going. Heron Island can be accessed via launch transfer from the Gladstone Marina (shuttle transfers are available to the marina from Gladstone Airport), or via seaplane or marine helicopter charter which both depart from Gladstone Airport with a flight time of approximately 30 minutes. Lady Elliot Island is home to its own private airstrip which transports guests to and from the resort. Flights are available from Hervey Bar, Bundaberg, Brisbane (Redcliffe) and The Gold Coast daily. Scenic flights are also available from these locations for visitors who are restricted for time.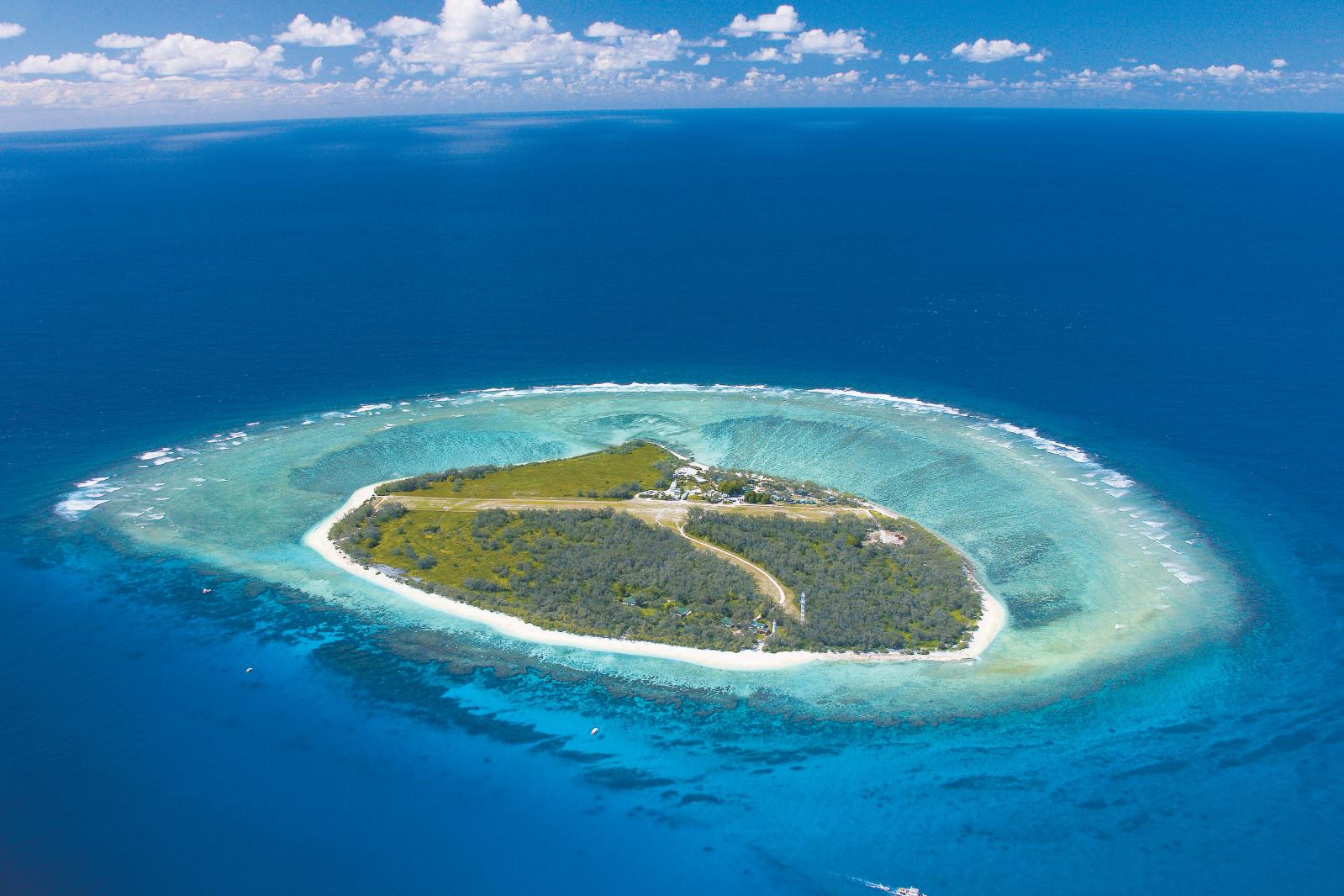 Southern Queensland Islands
Located off the coast of south east Queensland, Fraser Island, Moreton Island and South Stradbroke Island make up the incredible Southern Queensland Islands Group. Offering a range of transport and transfers, getting to the islands is simple and stress free. For guests travelling to Fraser Island QantasLink and Virgin Australia operate direct flights from Brisbane, Sydney and Melbourne to the Sunshine Coast Airport. Passengers can then hop aboard the 50 minute ferry across to Fraser Island. For those wanting a grand entrance, chartered helicopter transfers are also available. Guests travelling to Moreton Island and South Stradbroke Island can fly to either Brisbane or the Gold Coast with Virgin, Qantas, Jetstar or Tiger. Then catch a coach transfer to the Holt Street Wharf at Pinkenba to board the ferry to your island of choice.
To search for flights to all of the Queensland Islands, visit our TravelOnline flights page.
Island Deals With Flights