Bali Honeymoons & Packages
The enchanting island of Bali is a beautiful holiday destination for honeymoons and romantic getaways. Surrounded by magnificent golden coastlines and lush tropical landscapes anchored in azure waters, Bali is the perfect place to feel the love. Offering a variety of accommodation options, these romantic holiday packages have been specifically tailored to couples and curated to create total romantic ambiance during your stay.
Whether you're celebrating your honeymoon, anniversary or even looking to tie the knot in the magical tropical island, these Bali honeymoon packages will have you falling in love the second you arrive.
If you want to plan your dream wedding in Bali, our Bali weddings page can help.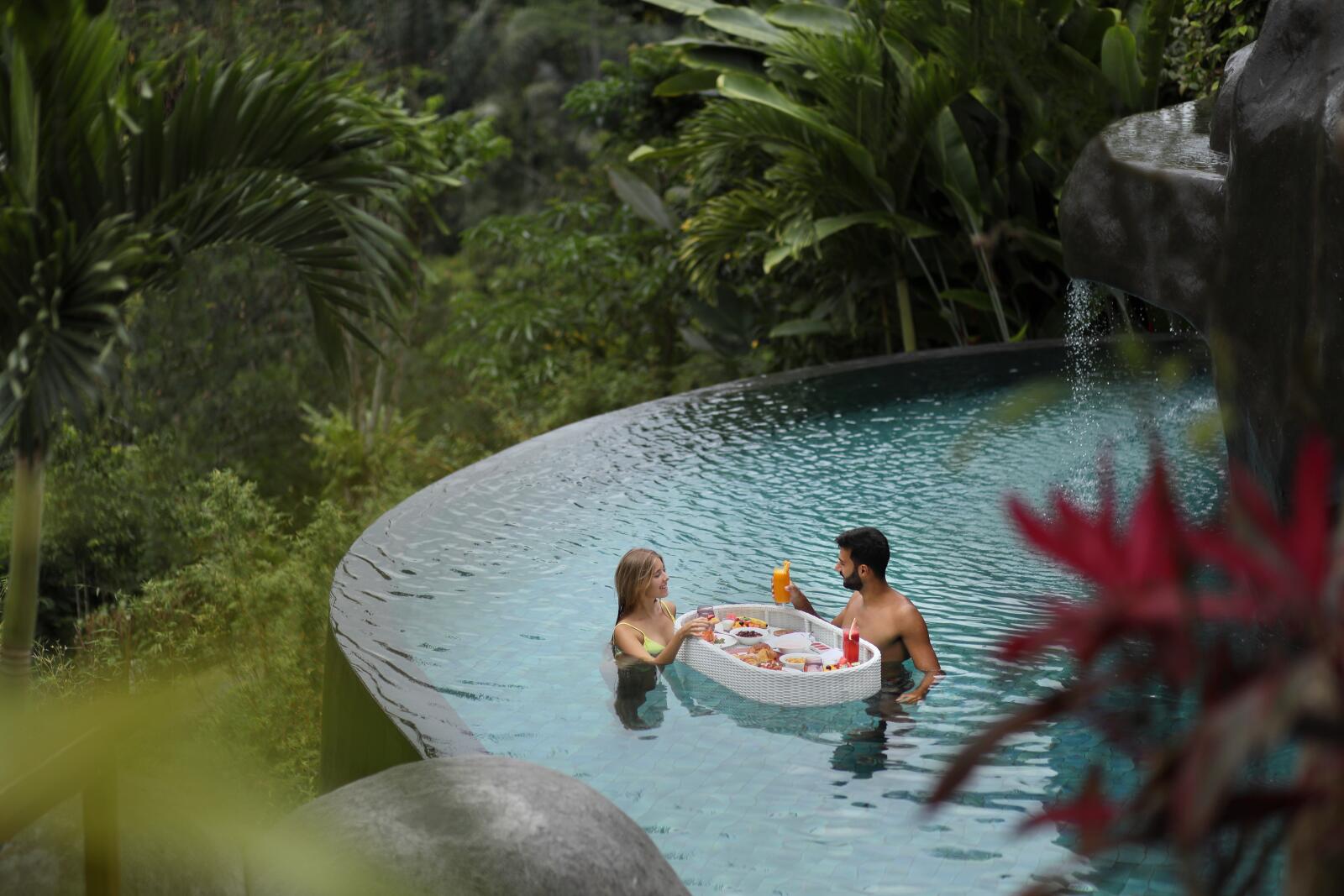 Compare Honeymoon Resorts In Bali
*Please note: Some properties exclusive to adults may allow children 12 years and over. Please check individual property page for further details.
Top Romantic Resorts in Bali
The Mulia, Mulia Resort & Villas
With an absolute beachfront location The Mulia, Mulia Resort & Villas offers style, sophistication and romance. Luxurious accommodation plus honeymoon bonus and day spa.
Cross Bali Breakers Resort
Set on the shores of Jimbaran Bay, this resort offers a fantastic location and a luxe accommodation. The resort is particularly popular with couples for its modern amenities and stylish rooms.
Bali Romantic Resort Deals