Fiji Hotels with Water Slides
Renowned as a relaxing and fun-filled family friendly holiday destination, Fiji offers guests an abundance of water based actviities and attractions. From beautiful beaches to remarkable reefs, the South Pacific archipelago rarely disappoints. Back at the resort, guests continue their watery fix at the onsite pool (often complete with swim-up bar and infinity drop). And for the kids? You can be sure that there will be plenty of aquatic activities to cater to the younger guests. In fact, there are a wide range of Fiji hotels with water slides that offer kids something a little more exciting than your regular resort pool.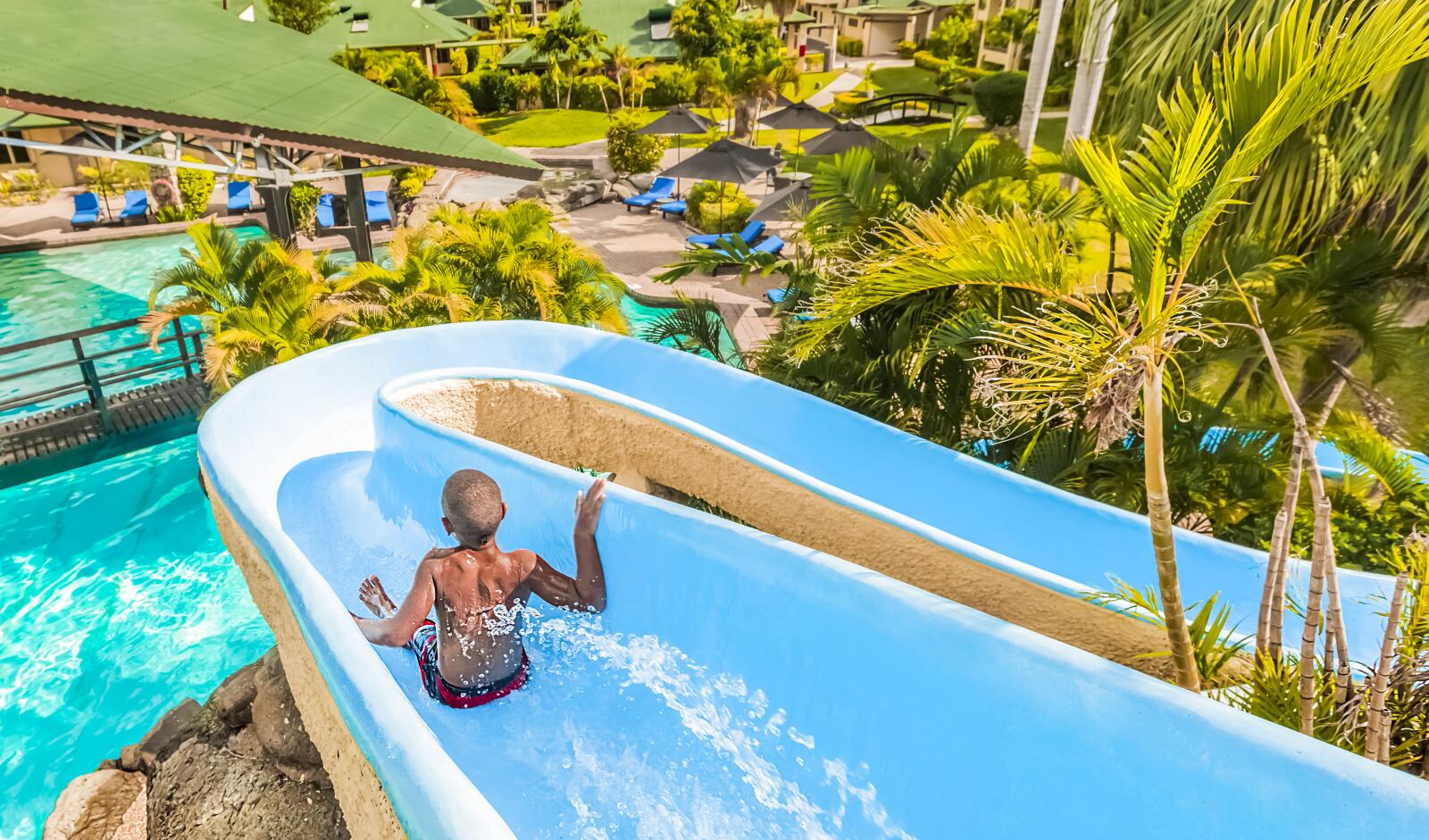 Fiji hotels with water slides are located throughout the Fijian islands, found everywhere from popular holiday destinations Denarau and Nadi to the pristine Mamanuca Islands (ranging everywhere from 3 to 5 stars). Often as part of the main resort pool or in dedicated aquatic areas for children, the water slides offer hours of fun for the whole family. Observing all the same water safety standards as other pool areas, these Fiji hotels with water slides are always a popular choice with families who are looking for easy and affordable ways to keep the kids entertained.
Located in Denarau, Sofitel Fiji Resort & Spa offers a children's pool with a water slide located close to the family rooms. Situated in Nadi, Tokatoka Resort Hotel boasts a centrepiece swimming pool set around a central island complete with waterslide, kids pool and cascading waterfall. Located on the Mamanuca Islands, Plantation Island Resort features three freshwater swimming pools, one of which includes an amazing waterslide.
For a fun and affordable way to enjoy the glorious tropical Fijian weather and outstanding range of onsite facilities, you can't go past these Fiji hotels with water slides.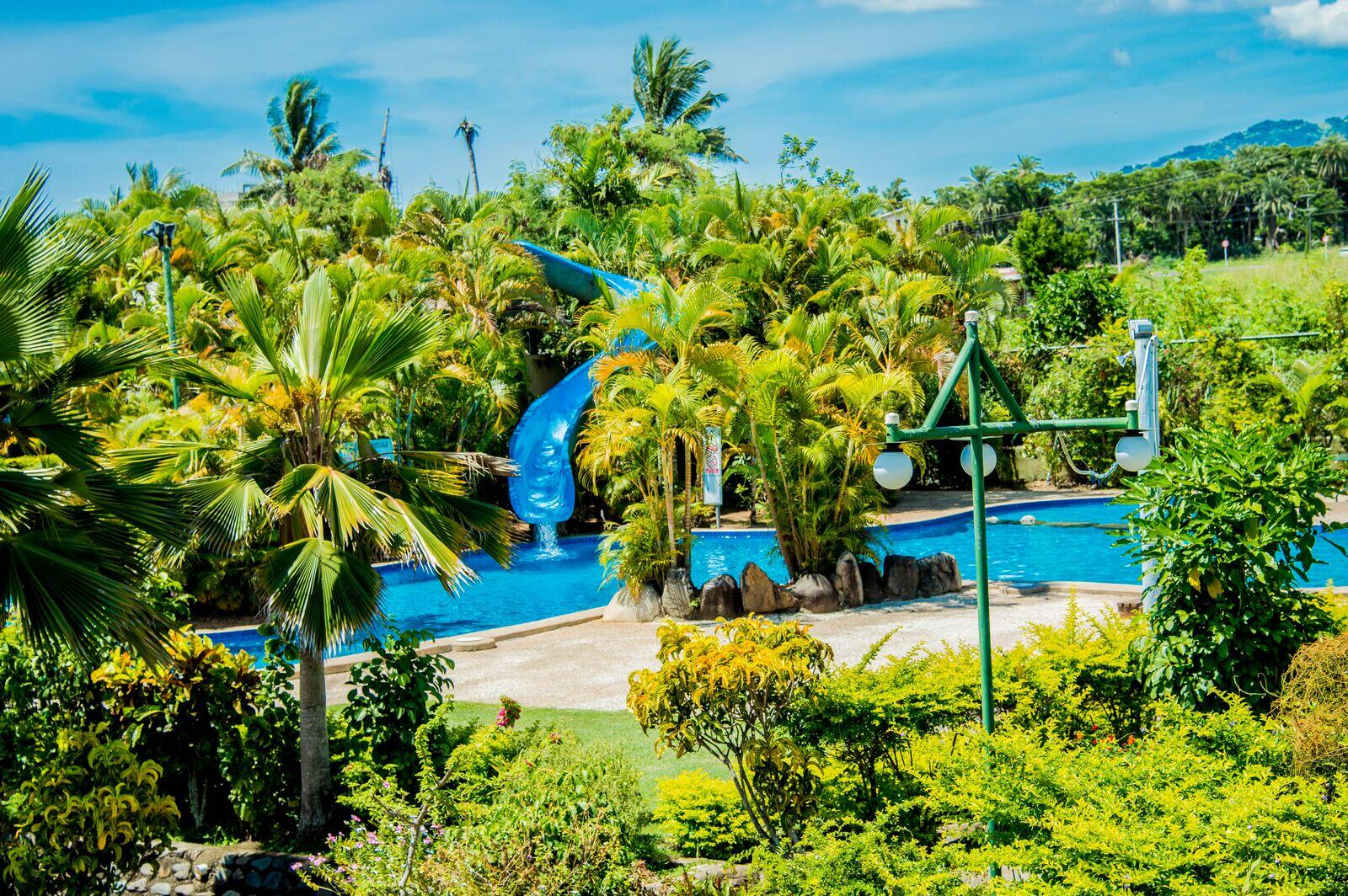 Fiji Waterslide Resort Deals