Budget Fiji Hotels
While the tropical islands and sun-kissed beaches of Fiji may conjure visions of luxurious resorts (and the price tag to match), travellers on a budget will be pleased to know that the popular South Pacific holiday destination also offers a range of budget-friendly hotels that offer an affordable gateway to explore its tropical paradise. These budget Fiji hotels exude a warm hospitality that makes guests feel right at home.
Despite the cheaper price tag of these budget Fiji hotels, many are strategically located near popular beaches, local markets and cultural sites, giving you easy access to the best of Fiji without breaking the bank. While they might not have the opulence of five-star resorts, these budget accommodations are full service hotels that still enjoy all the same comforts as more expensive resorts as well as beautiful natural settings.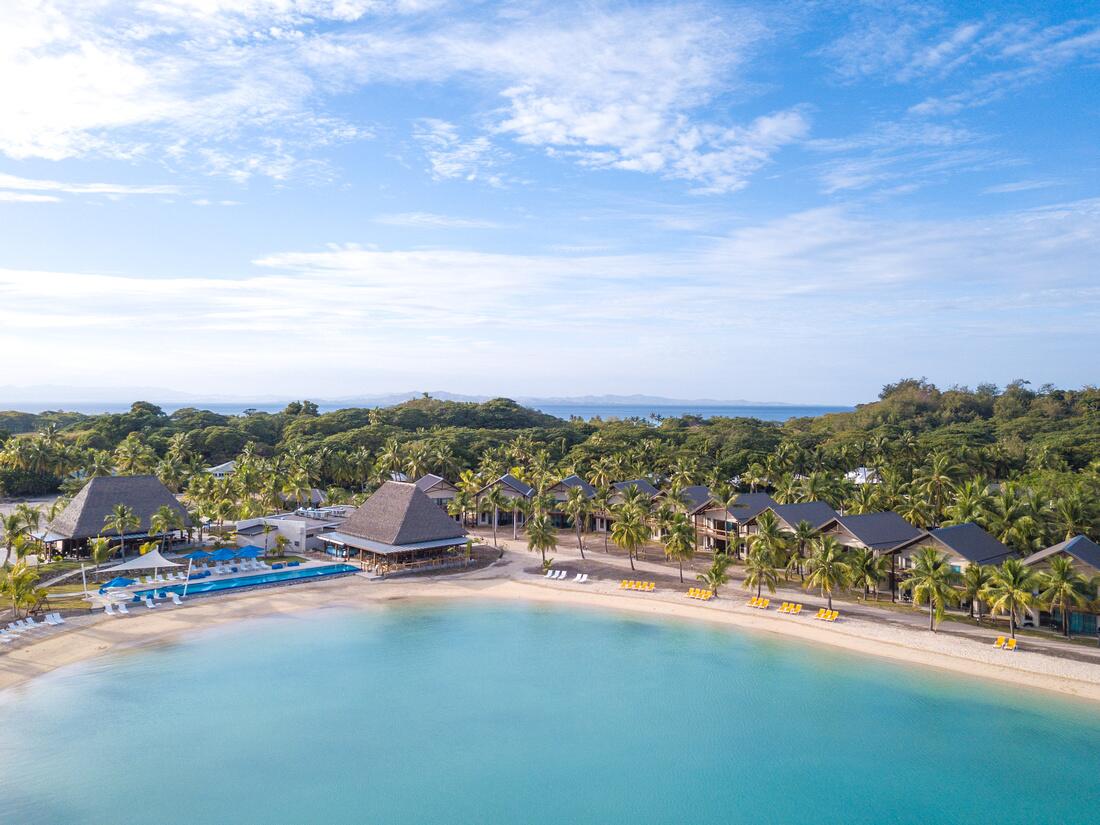 Fiji | Budget Holiday Packages
Budget Fiji hotels are available throughout the islands including on the Coral Coast, the North Coast and the Mamanuca Islands with star ratings generally ranging from 2 to 3 stars. TravelOnline's budget Fiji holiday packages are offered at our most popular range of affordable Fiji accommodation.
Top Budget Fiji Hotels
Plantation Island Resort: Plantation Island Resort offers travellers a pocket-friendly slice of Fijian paradise. Located on the 553-acre Malolo Lailai Island, this resort ensures guests experience the island's charm without the hefty price tag. With a variety of accommodation options, from hotel rooms to beachfront bures, guests can choose what best fits their budget while still enjoying a range of activities and amenities.
Beachcomber Island Resort: Often referred to as the "good time island" of Fiji, Beachcomber Island Resort is a haven for budget travellers. Its dormitory-style accommodations are a testament to its affordability while its private lodge rooms offer added privacy for a small extra cost. The resort is renowned for its vibrant nightlife, water sports, and engaging cultural performances—all set against a backdrop of a picturesque island.
Likuri Island Resort Fiji: Situated on a secluded island near Fiji's main island of Viti Levu, Likuri Island Resort offers an authentic Fijian experience without demanding a premium price. Its traditional bures are not only comfortable but also provide an authentic island experience. With a focus on cultural immersion, guests can enjoy traditional dances, crafts, and ceremonies without straining their travel budget.
First Landing Beach Resort & Villas: Positioned on the mainland near Lautoka, First Landing Beach Resort & Villas is a gem for those seeking budget-friendly accommodation. With its range of room types, from garden bures to apartments, it caters to varying family sizes and budgetary needs. Its rich history, stemming from its location where the first Fijians are believed to have landed, combined with affordable water activities and dining options, makes it a popular choice among budget-conscious travellers.