Fiji Honeymoons & Packages
The tropical islands of Fiji are an idyllic holiday destination at any time of the year, but so much more so when travelling with your significant other on a honeymoon or romantic getaway. Offering a broad array of accommodation options, these packages have been carefully curated to ensure every detail maximises the romantic ambiance and sense of intimacy for your time together.
Whether you're celebrating your anniversary, renewing vows or even looking to tie the knot in the stunning tropics, these Fiji honeymoon packages make for the ideal romantic escape.
If you want to plan your dream wedding in Fiji, our Fiji weddings page can help.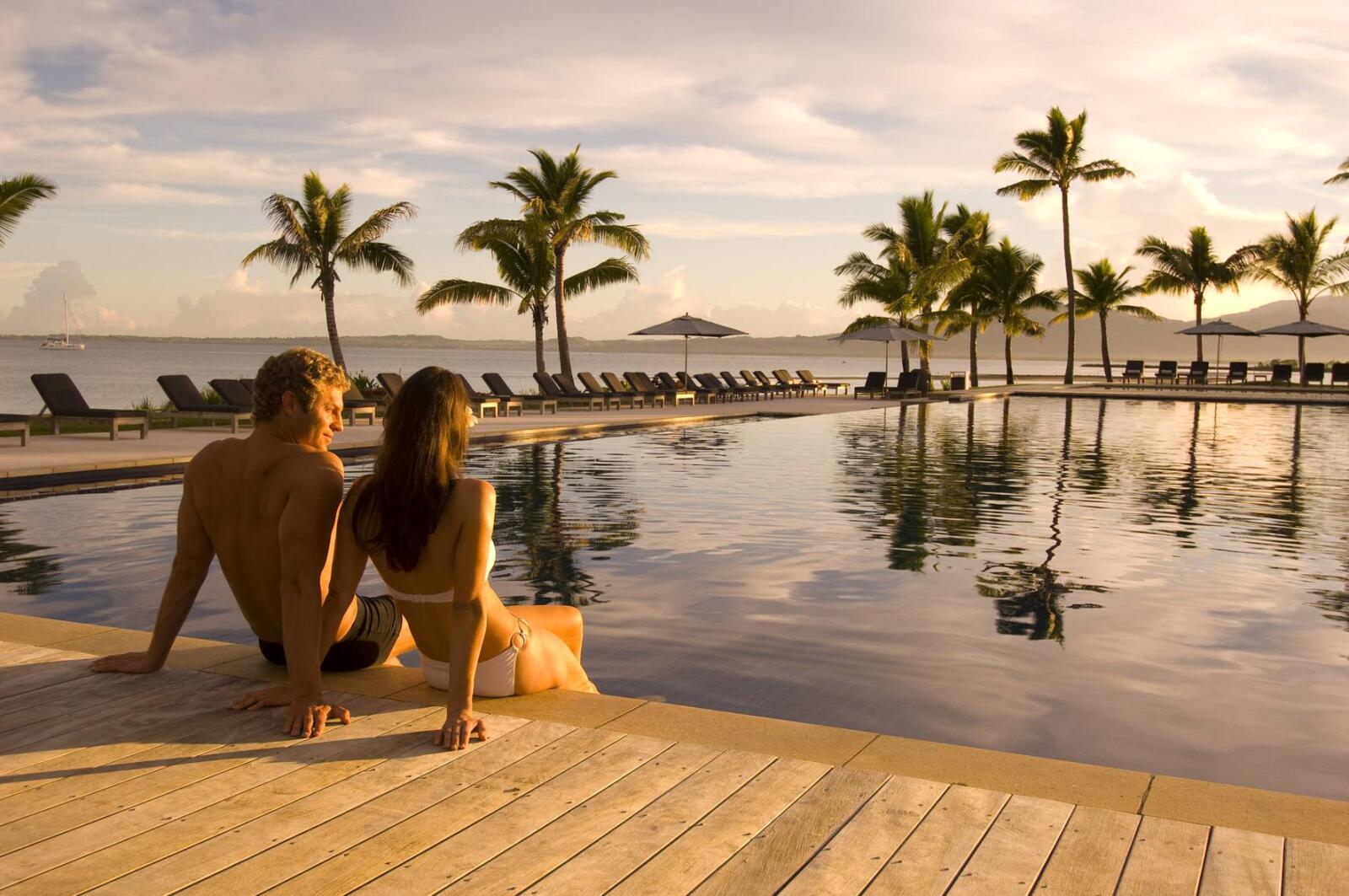 Compare Honeymoon Resorts in Fiji
*Please Note: Some properties exclusive to adults may allow children 12 years and over. Please check individual property page for further details.
Top Romantic Resorts in Fiji
Tokoriki Island Resort
Famously one of Fiji's most exclusive honeymoon and couples resorts, children under 12 years are not permitted here. Tokoriki Island Resort offers luxury 5 star accommodation with a friendly, laid back atmosphere.
Likuliku Lagoon Resort
A luxurious resort that simply oozes romance, Likuliku is the perfect honeymooners escape. Likuliku is exclusively adults only, leaving you and your beloved to relax and unwind in peace and privacy.
Matamanoa Island Resort
With children under 16 years not permitted to stay, Matamanoa Island Resort is designed to pamper and relax you in intimacy and tranquility. Enjoy deluxe facilities in a relaxing and rejuvenating atmosphere.
Vomo Island Resort
Renowned for its world class service and luxury accommodation, Vomo Island Resort has established a reputation as one of Fiji's finest and most romantic resorts.
The Warwick Fiji
Set on Fiji's stunning Coral Coast, The Warwick Fiji Resort and Spa features a wide range of guest rooms and deluxe suites with private balconies and stunning ocean or mountain views.
Fiji Honeymoon Resort Deals