Best Time To Visit Fiji
The best time to visit Fiji is between late October and early November for optimal tropical conditions without the holiday crowds. However our favourite thing about Fiji is the year-round warm weather, 12 months of perfect snorkelling temperatures and opportunities for sunbathing. Temperatures tend to average a high of 31°C through the year, so there really is no bad time to go.
Of course depending on the kind of holiday you want to have and what you'll want to do while you're in Fiji, the best time to visit may differ. You'll probably want to consider influences like the weather as well as school holiday crowds, pricing and the best conditions for activities such as surfing.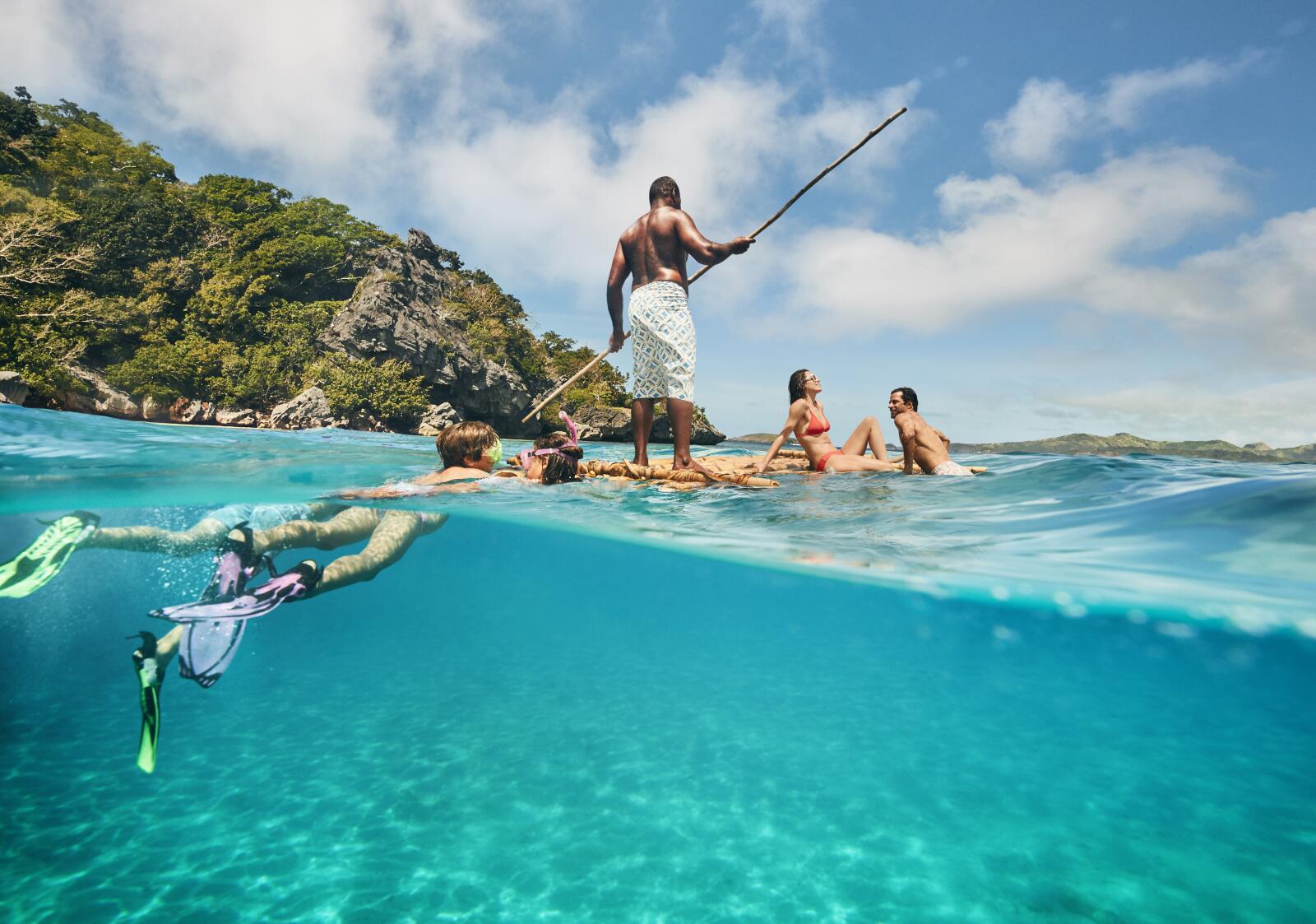 Best Fiji Deals | Relax & Save
Fiji holiday packages are the best way to make the most of your tropical escape. Combine the essentials like flights and accommodation together with exciting tours and attractions to save you time and money. Leave the planning to our holiday package specialists and enjoy the peace of mind that comes with value for money, with a holiday guaranteed to be remembered long after your bags have been unpacked.
---
July to August is usually the most popular time to visit Fiji as many families choose to travel during the Australian and New Zealand winter school holidays. Over the Christmas/New Year period, the resorts are also often filled with families taking a break during the Southern Hemisphere summer holidays. Peak and off-peak seasons may be one of the biggest factors affecting your decision on when to travel as the most popular times to visit Fiji are not only more expensive but are also the busiest.
February, March, June, October and November is the cheapest time to visit Fiji as this is considered the low season and there are a fantastic range of off-peak deals to take advantage of. If you're travelling with the whole family, you may have to stick to the busier school holiday periods however if you're able, the low season is the best time for couples to visit, particularly if you're looking for a peaceful, relaxing and romantic holiday.
Fiji's weather is at it's best from late October to early November when the weather is dry, settled and warm. Being a tropical destination, Fiji weather is generally pleasant and fairly mild through the year, however there is a wet and a dry season. Like most tropical climates, the wet season occurs during summer where high temperatures and increased humidity lead to higher levels of precipitation and in Fiji, an increased risk of cyclones. The summer wet season runs from November to March with temperatures in the low 30's and only dropping to a balmy 27°C overnight. Situated in the Southern Hemisphere, Fiji's dry season occurs during the cooler months from May to September when temperatures remain warm enough to enjoy swimming, sunbathing and a range of Fiji's most popular tours and activities.
The best time to surf in Fiji is between the months of April and October when you'll find the most consistent swell, coming in as high as 8-10 ft. Thanks to the spectacular year-round weather, there really is no bad time to surf in Fiji. Between November and March, tropical storms and cyclones from North Queensland create excellent waves and shorter swells, however, the wet season can bring strong winds and tropical rain. This is also the time where Fiji is less busy, and waves will be less crowded.