Your Ultimate Guide to Surfing in Fiji
Renowned on the world surf circuit, Fiji consistently serves up wave after wave for surfers of all levels and abilities. While many of the waves around Fiji break onto the reef and are best left to the experienced surfer, there are some great beach breaks around the islands where visitors will find surf schools set up to teach the basics.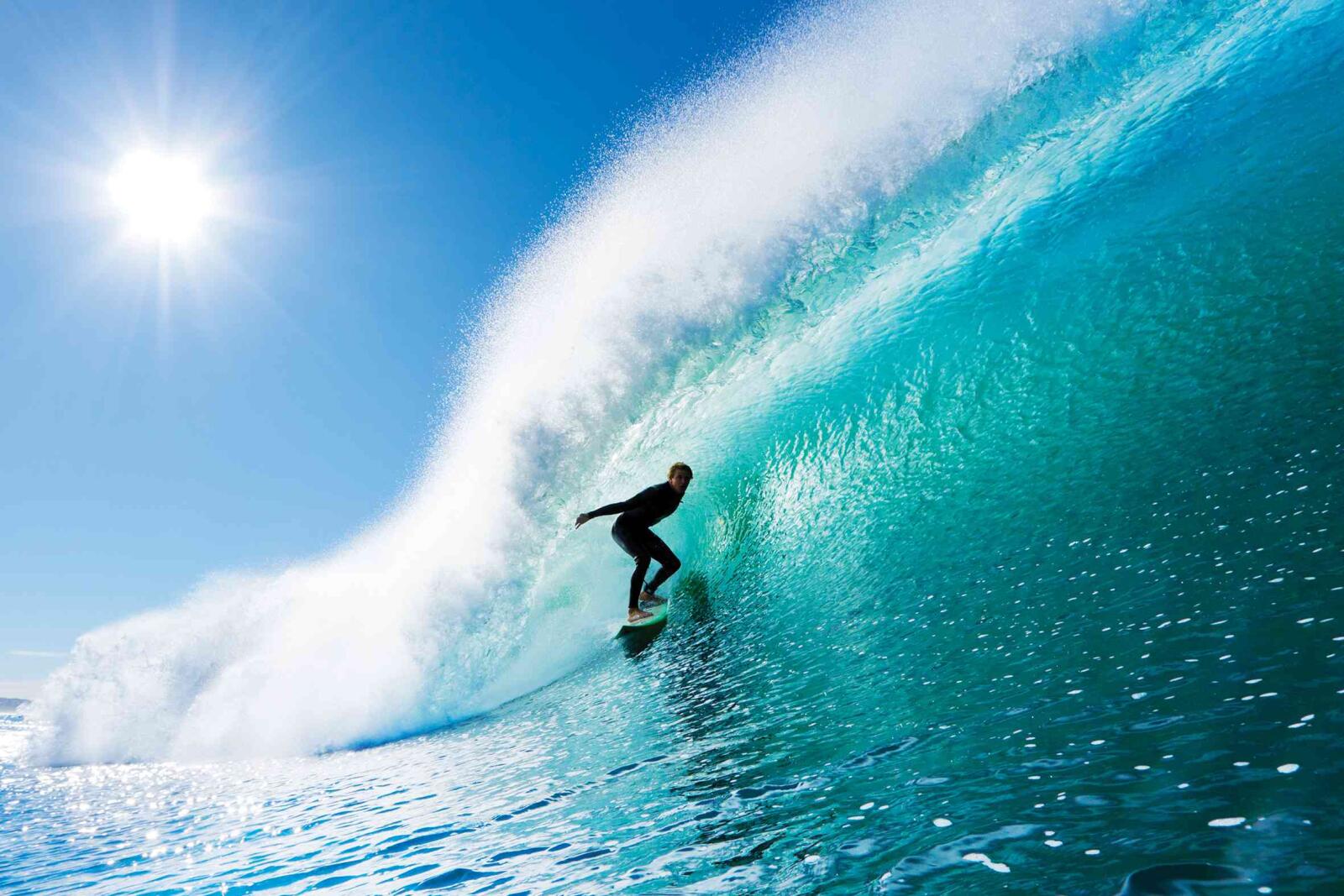 Surf Spots for Every Skill Level
Fiji's surf culture is deeply ingrained in the island's identity, attracting surfers from across the world to experience the unique swells and laid-back lifestyle of its locals. The majority of its top breaks are found within the Mamanuca Islands, with some dotted along the south coast of the mainland and Kadavu Islands.
From exhilarating reef swells that offer perfectly tubular waves to gentle beach breaks ideal for beginners or those looking for a more relaxed experience, Fiji's diverse surf scene caters to every surfer's preference and skill level. With warm, clear waters and consistent swells, Fiji's surf spots provide an idyllic setting for an unforgettable surfing experience.
Top Fiji Surf Breaks
From remote reef breaks only accessible by boat to gentle beach swells on the mainland; this tropical archipelago offers visitors some of the most sought-after surfing breaks in the world.
1. Cloudbreak
Nestled in the stunning Mamanuca Islands, Cloudbreak is one of the most famous surf breaks in Fiji. Its fame rests on the incredible open-ocean left-hand reef break, known for its remarkable consistency and powerful waves, which can reach heights of over 20 feet during peak swells.
Accessible primarily via boat from the nearby Tavarua Island, Cloudbreak is certainly not for the faint-hearted, with iconic barrel sections that make it an ideal destination for advanced and professional surfers.
Location: South of Tavarua Island, just over 8kms off the western shore of Viti Levu
Skill Level: Advanced
Best Swell Direction: S, SW
2. Restaurants
Often considered one of the best left-hand reef breaks in the world, Restaurants is celebrated among surfers for its captivating beauty, consistent swell and high thrill factor. More protected than its big brother — Cloudbreak, Restaurants is often referred to as the 'skate park on water' because of its perfectly shaped long tubular waves that form in ideal conditions.
The waves at Restaurants are powerful and fast but are half the size of Cloudbreak. This makes Restaraunts a more accessible spot for intermediate surfers seeking to experience world-class surfing conditions without the intimidating height of Cloudbreak's swell.
Location: On the western side of Tavarua Island
Skill Level: Intermediate
Best Swell Direction: SW
3. Wilkes Passage
Wilkes Passage is a renowned surf spot known for its consistent breaks and clear, warm waters. The break itself is a playful, clean right-hander that is very reliable and forms well in all tides, making it a top choice for visitors year-round. The waves form over a relatively deep reef, making it one of the safer breaks in the Fijian archipelago.
Wilkes is noted for its long and smooth waves that can last up to 500 metres at their best, providing extended enjoyment for anyone lucky to catch them. It is important to note that Wilkes is quite far from the shore and requires a boat ride out, however the trek is definitely worth it for the world-class surfing conditions.
Location: Northwest of Namotu Island
Skill Level: Intermediate
Best Swell Direction: W, SW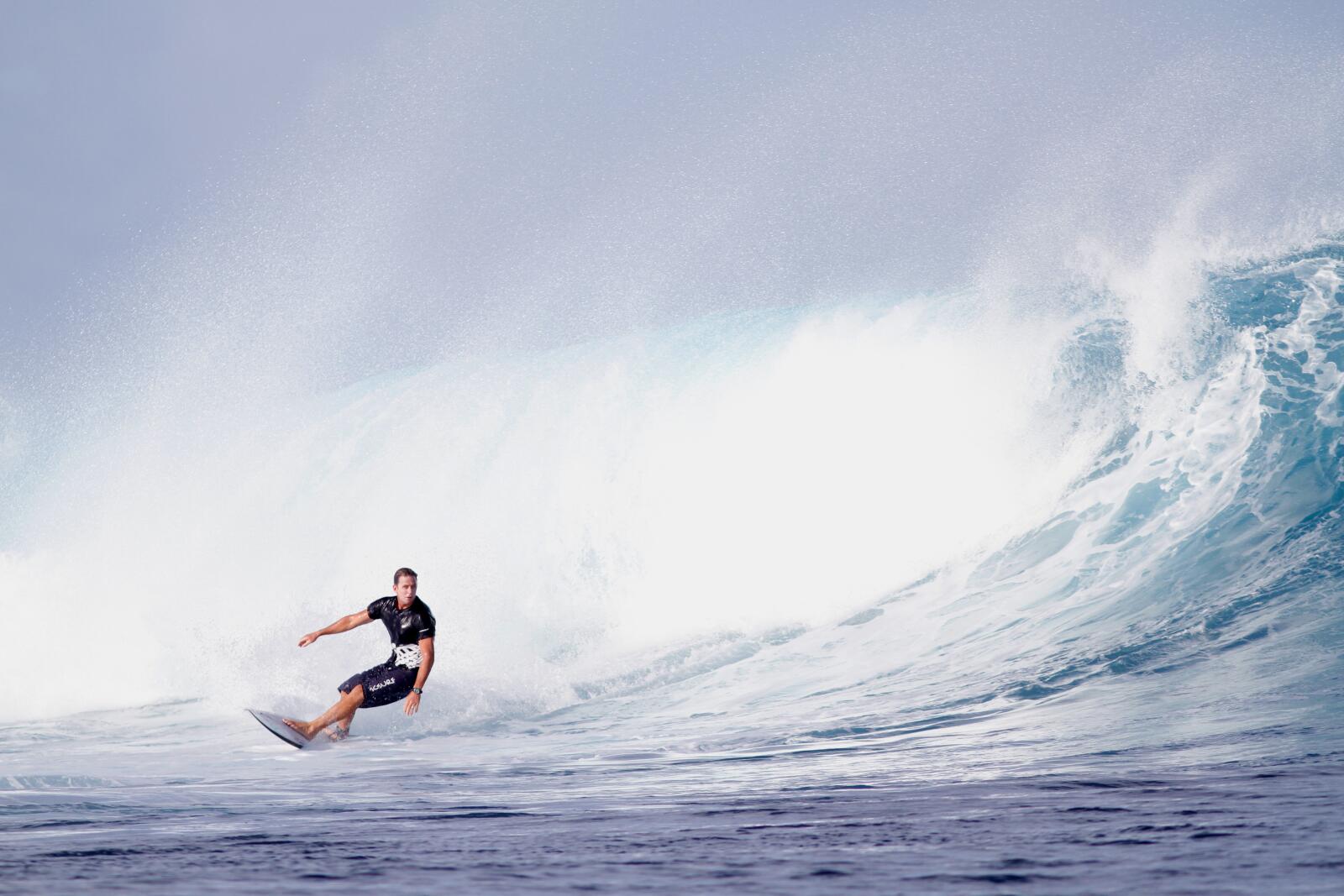 4. Natadola
One of the few beach breaks in Fiji, Natadola is easily accessible from the mainland at Natadola Beach. The surf break itself offers a mix of left and right breaks, as well as a variety of short zippy barrels and large chunky walls, appealing to surfers of varying abilities.
Despite having generous swells that reach up to three metres, the waters are relatively safe, although it's important to note that conditions can be unpredictable due to the tidal variations. Easily accessible from the mainland at Natadola Beach, Natadola is a popular spot for both beginners looking to learn as well as more advanced surfers looking for a more relaxed ride.
Location: Natadola Beach, Sigatoka on the Coral Coast, Viti Levu
Skill Level: All skill levels
Best Swell Direction: S, SW, & W
5. Frigates
Frigates is a renowned left-hand reef break that has earned its reputation for its powerful, hollow waves that barrel over the coral reef below. With some swells causing enormous waves that break over 150m+ long, Frigates provides amazing tube riding opportunities, making it better suited for intermediate to advanced surfers.
Despite its fame, this spot is often less crowded than other popular breaks in Fiji, allowing surfers more space to enjoy the waves. This is due to its location around 20km offshore and being only accessible via boat.
Location: Between Matanivusi on Viti Levu and Beqa Island.
Skill Level: Advanced
Best Swell Direction: SW
6. King Kong Left
Located in the Kadavu Passage, King Kong Left is a prominent break in Fiji that offers up a beautiful left-hander on the reef, ideal for those who prefer to surf on their backhand. As the wave breaks over the shallow reef, it creates a consistent, powerful wave perfect for experienced surfers seeking a challenge.
King Kong Left is renowned for offering one of the longest and fastest waves in the South Pacific, especially when the right swell direction hits. With some waves reaching up to 8ft, the surf break is relatively hard to reach but definitely worth the boat ride.
Location: Nagigia Island
Skill Level: Intermediate
Best Swell Direction: SW, S, E
When to Surf in Fiji
Thanks to the beautiful weather all year round, there really is no bad time to surf in Fiji. If you are seeking out the best time to visit, you'll find the most consistent swell (coming in as high as 8-10 ft) between April and October.
April to October: This is considered the prime surf season in Fiji. The swells are more consistent, and the waves are generally larger and more powerful. The water temperatures are comfortable, ranging from the mid-70s to low 80s Fahrenheit (24-28 degrees Celsius), making it pleasant for surfers.
June to August: These months are often cited as the peak of the surf season. Cloudbreak and many other famous breaks are at their best during this time, with powerful and hollow waves attracting experienced surfers seeking big barrels.
September and October: Towards the end of the surf season, conditions are still excellent, and the crowds begin to thin out. This can be an ideal time for intermediate surfers to enjoy less crowded lineups.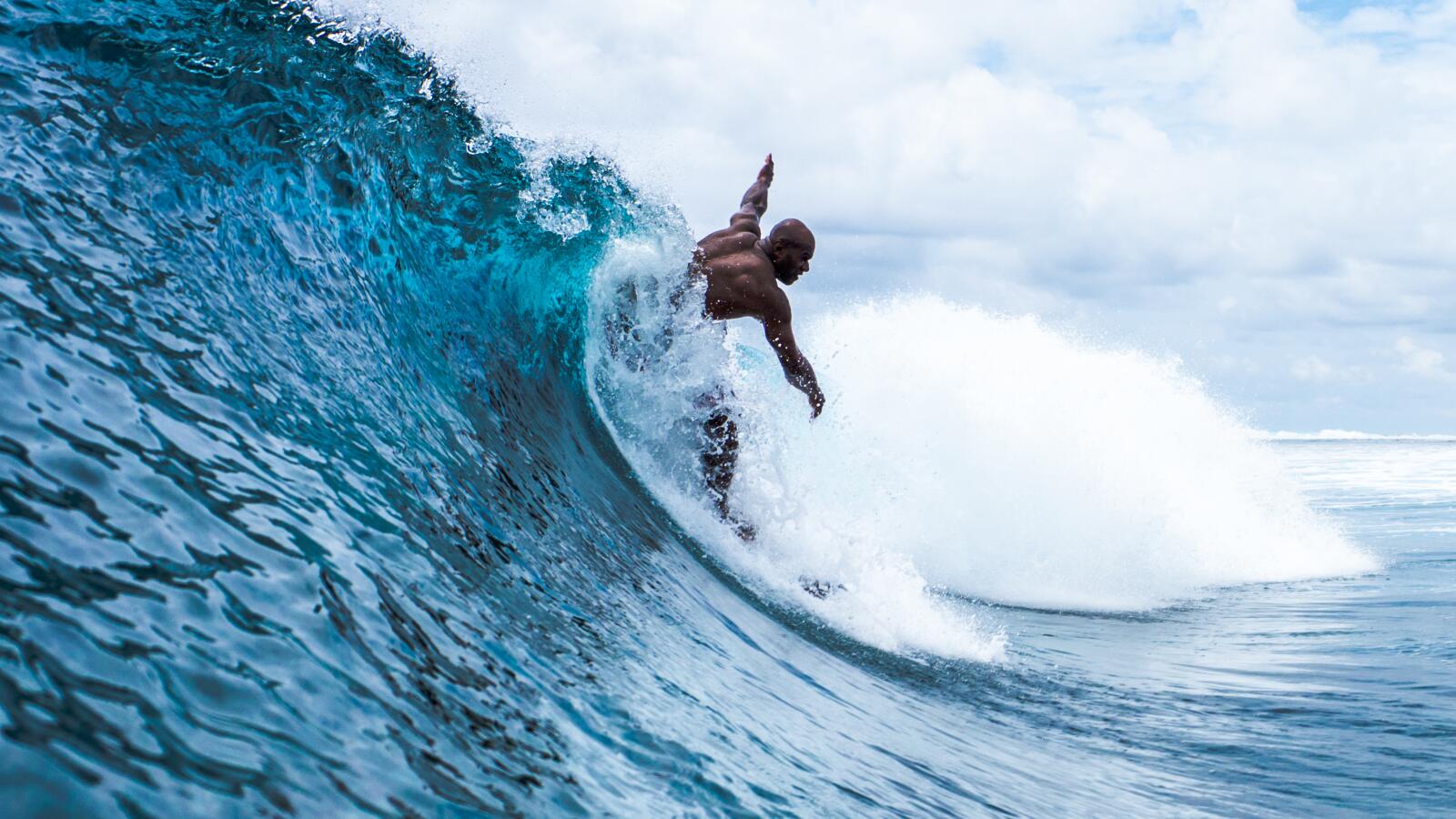 Additional Information
In addition to being aware of the best surf breaks in the region, the ideal time to go, and accommodation, we have collated some additional information to aid you in making the most of your trip to Fiji.
What To Bring
Amongst the obvious items you pack on holiday, we recommend bringing the following if you're planning a surf trip to Fiji:
Multiple boards
Reef booties
Reef-friendly sunscreen
Wetsuit
Rash shirt
Surf wax
Spare leg ropes
Surf hat
First aid kit
Advice for Beginners
The number one tip for if you're new to surfing is to take surf lessons from a certified surf instructor. Many surf schools in Fiji offer beginner-friendly programs that cover the basics of paddling, balancing on the board, and riding small waves easily.
Our second tip is to start on gentle waves. Although Fiji is renowned for some of the largest, most exhilarating swells in the world, it also has a range of surf spots suitable for beginners. Natadola (as mentioned above) is a relatively gentle beach break, suitable for beginner surfers.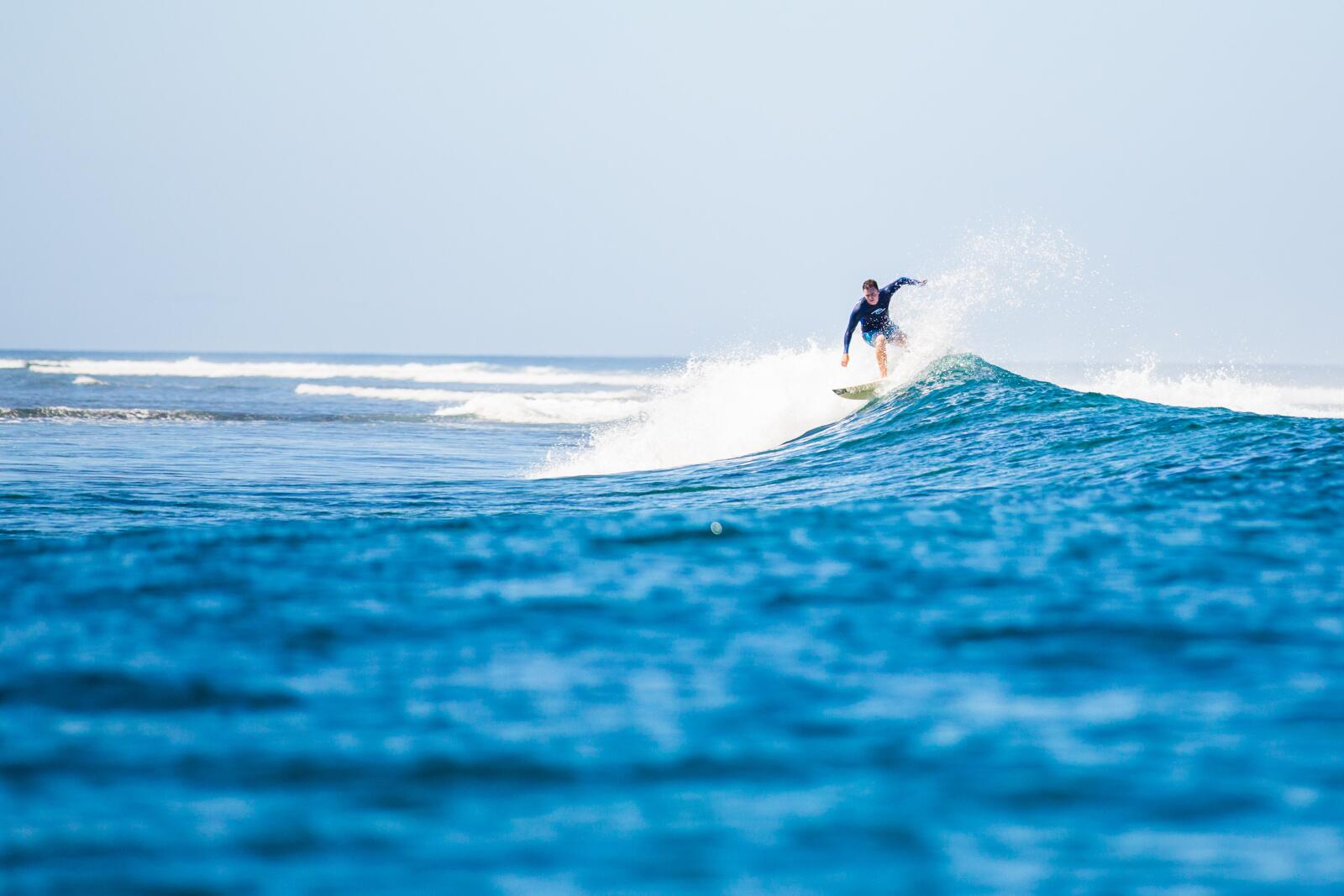 Consider Booking
If you're planning a surf trip to Fiji, you may find it beneficial to purchase the following to make the most of your trip:
Surfing Charter: Booking a surfing charter ensures you're able to access some of the most remarkable surf breaks, many of which are only reachable by boat.
Surfing Lessons: If you're looking to learn how to surf, there is no better place to do so than in Fiji under the guidance of an experienced instructor.
Travel Insurance: Purchasing travel insurance ensures you are protected from unforeseen circumstances, such as medical emergencies or financial losses.
Safety Info
Fiji has some of the best surf breaks in the world; however, it is important to prioritise the following safety tips to ensure the safest, most memorable experience possible.
Know your limits: Assess the surf conditions and determine if they match your skills and experience.
Wear Safety Gear: This includes a rash guard, wetsuit, reef shoes, and sunscreen.
Know how to spot a rip: Be aware of rip currents and learn how to identify them and what to do if caught in one.
Practice good surf etiquette: This includes waiting your turn, not "dropping in", and maintaining proper spacing in the lineup to avoid collisions.
Tide awareness: Familiarise yourself with the tide patterns in the area, as some spots become dangerous on certain tide levels.
Board & Equipment Hire
If you're looking for board or equipment hire or surf lessons, we recommend talking to the friendly staff at your resort or villa. Most accommodation, particularly in popular surfing areas, either provide surfboard rentals and lessons themselves or will be able to provide you with a recommendation of a reputable local business that offers these services.
Additionally, it is important to book in advance if you have specific dates in mind, especially during Fiji's peak surfing season. This way, you can ensure you're able to secure your spot, as equipment and lessons tend to be booked out during peak surfing season.
Resort Deals Near Top Fiji Surfing