Getting Around Fiji
Most Fiji holidays begin by flying into Nadi, on the western side of the main island of Viti Levu. The closest resort accommodation is Denarau which is 20 minutes south of the airport. There are many popular accommodation options in this location and this is also where many of the boat transfers depart from at the Port Denarau Marina. If you intend to visit the islands, this is where you'll meet your launch transfer. Depending on what time your flight arrives, you may miss the last island transfer of the day so you may even need to overnight in Denarau. Our friendly consultants can help you to arrange all of this.
The Mamanucas are just off the coast of Nadi and are a very popular destination in Fiji, offering relaxing island accommodation and spectacular beaches. However if you'd prefer to holiday on the mainland, another popular holiday hotspot is the Coral Coast. A leisurely 2 hour drive from the airport, Fiji's Coral Coast stretches along Viti Levu's southern shores and features the second largest single reef in the world. There are plenty of Fiji holiday resorts to choose from and plenty of opportunities to get a boat out to the islands on various day trips, so you won't miss out on the island experience.
Whether you want to drive, cruise or fly, getting around Fiji is easy and affordable. If you want to get familiar with the lay of the land, check out our Fiji map.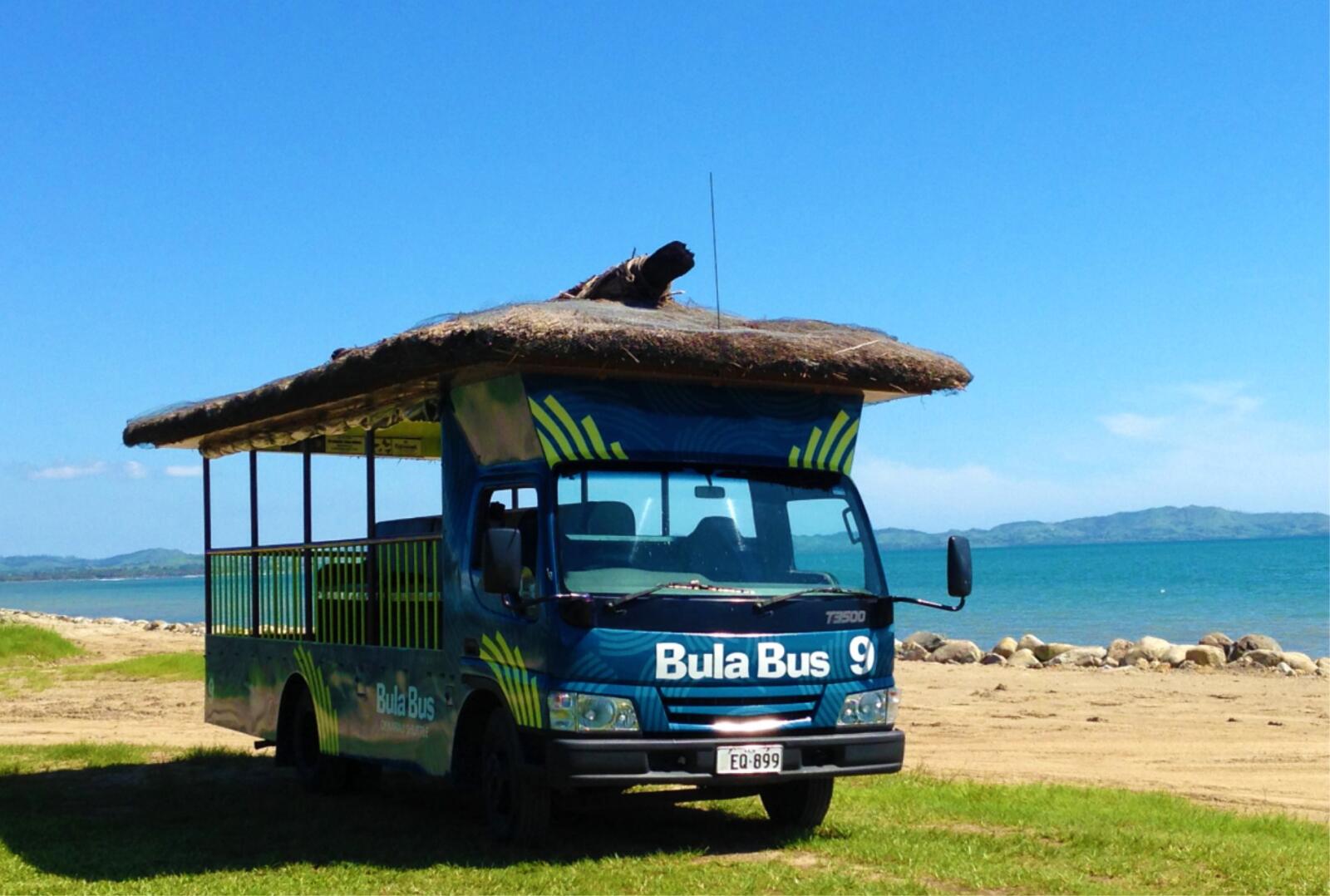 How Do I Get To My Hotel?
The easiest way to get to your hotel from the airport is by pre-arranged transfer. You can choose from inexpensive coach transfers and meet your fellow travellers along the way, or for a little bit extra you can opt for a private transfer exclusively for you. From the airport, it takes approximately 20 minutes to drive to Denarau, 2 hours to reach the Coral Coast and 3 and a half hours to get to Suva, Fiji's capital. Our affordable holiday packages offer extra value by including hotel transfers to make getting around easier.
How Do I Get Out To The Islands?
The Mamanuca and Yasawa islands are some of Fiji's most popular islands to visit. Escape to these stunning islands with daily passenger ferries servicing the Mamanuca Group out of Port Denarau between 9am and 4pm each day. Service to the Yasawa Group and Vanua Levu also run daily. South Sea Cruises operate daily inter-island ferries throughout the Mamanuca resorts however depending on what time your flight gets in, you may need to opt for a water taxi. You can charter your own or share a water taxi to your resort departing Port Denarau Marina. In some cases, you may need to overnight on the mainland before transferring to the outer islands. Our friendly consultants can arrange your launch transfers as part of your package, so speak to us for the best price for getting to the Fiji island of your choice.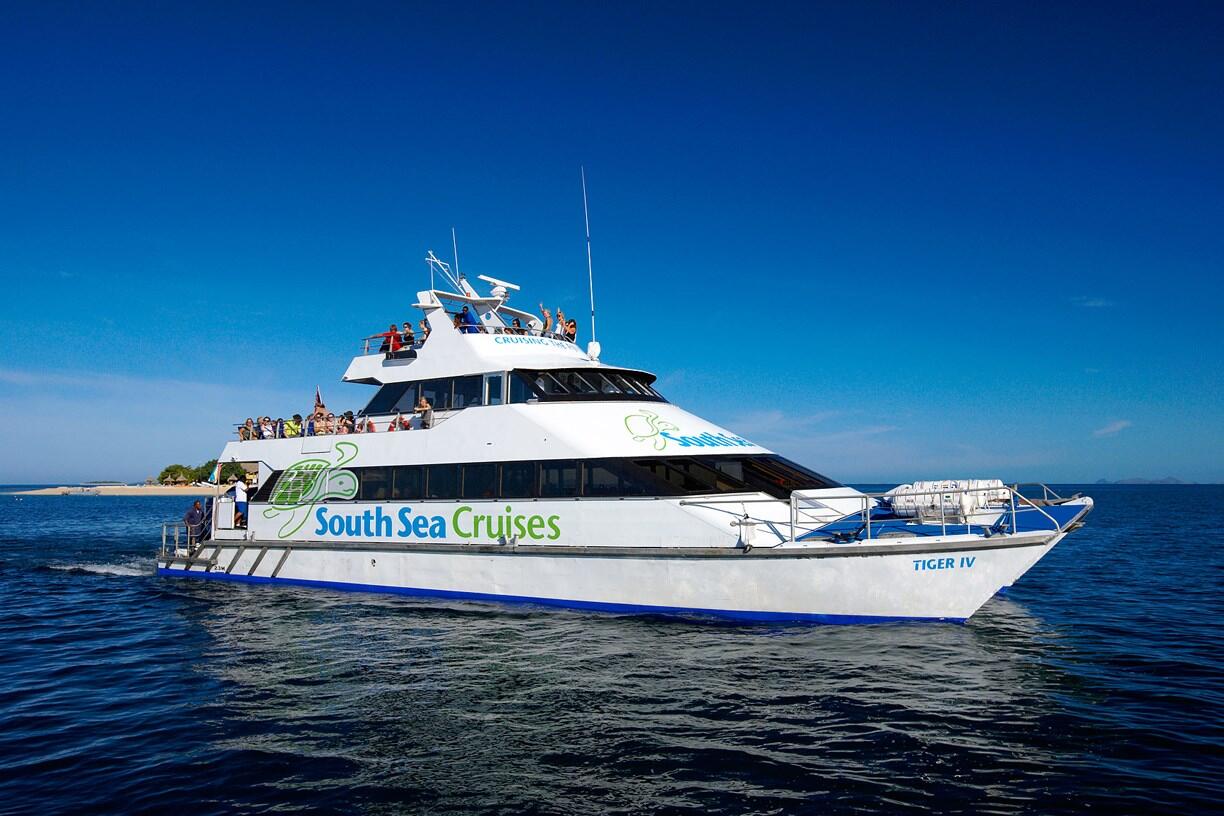 Can I Drive Around Fiji?
Driving around Fiji is a lovely way to see the island and car hire is available at Nadi airport. Avis is the main company for car hire in Fiji. All you require is a valid driver's license in English and a credit card. The national speed limit is 80 km/h so take your time as you pass through the smaller towns and villages, making sure to stop for some envy-inducing photos at the scenic spots dotted all around the island. Despite its island charm, Fiji features sealed roads and highways that traverse the two main islands and connect the cities, towns and villages making it fairly easy to get around by road. These scenic roads are just begging to be explored, making self-drive a popular option.
Are There Taxis In Fiji?
The yellow taxis that line the outside of the arrivals terminal at Nadi Airport are as bright as a sunny Fiji day. Shared or private taxis are a cheap and easy way to see the countryside as you get from A to B. Share taxis from Nadi to Suva cost around F$17 while private taxis charge approximately F$80 from Suva to Sigatoa. Getting from Nadi Airport to the city centre will cost between F$8-$10, though these prices can be negotiated. If you decide to flag down a taxi on the street, be sure to check their license plate for LT or LH registrations. LT taxis are metered, with a base rate of F$2.50 whereas LH taxis operate on fixed distance rates. Your hotel reception can provide general advice on taxis and approximate costs however it's a good idea to check this with your taxi driver before commencing your trip.
Is Public Transport Available In Fiji?
One of the cheapest and most scenic ways to get around Fiji is by bus, provided you're on island time and in no rush to get anywhere. Express services operate along the Queens Highway as well as along the main road of Viti Levu every half hour. Taveuni buses are a little less regular, however encounter very little traffic. The trip takes anywhere between 1-4 hours. Hop-on, hop-off buses also allow you to enjoy your Fiji holiday at your own pace and at a fixed price. Though this option is more expensive than the usual F$12 it does includes tours and activities in the total cost. Buses operate on an electronic ticketing system, and you can purchase a disposable card in values ranging from $2 to $100 from the bus checkers. These cards are valid for 30 days and any unused portions can be refunded in cash at a Vodafone retail outlet.
Fiji Deals With Transfers