Fiji Resorts with Golf
While Fiji holidays are consistently popular with families and couples alike, you may not realise that Fiji is also renowned as being home to some of the best and most beautiful golf courses in the world. There are a number of Fiji resorts with onsite courses as well as some excellent courses located throughout the islands. Fiji's beautifully warm, sunny weather and constant gentle sea breezes offer the perfect conditions for golfing, though, as many of these Fiji resorts with golf can attest to, keeping your mind on the game can be a bit of a challenge when surrounded by such scenery.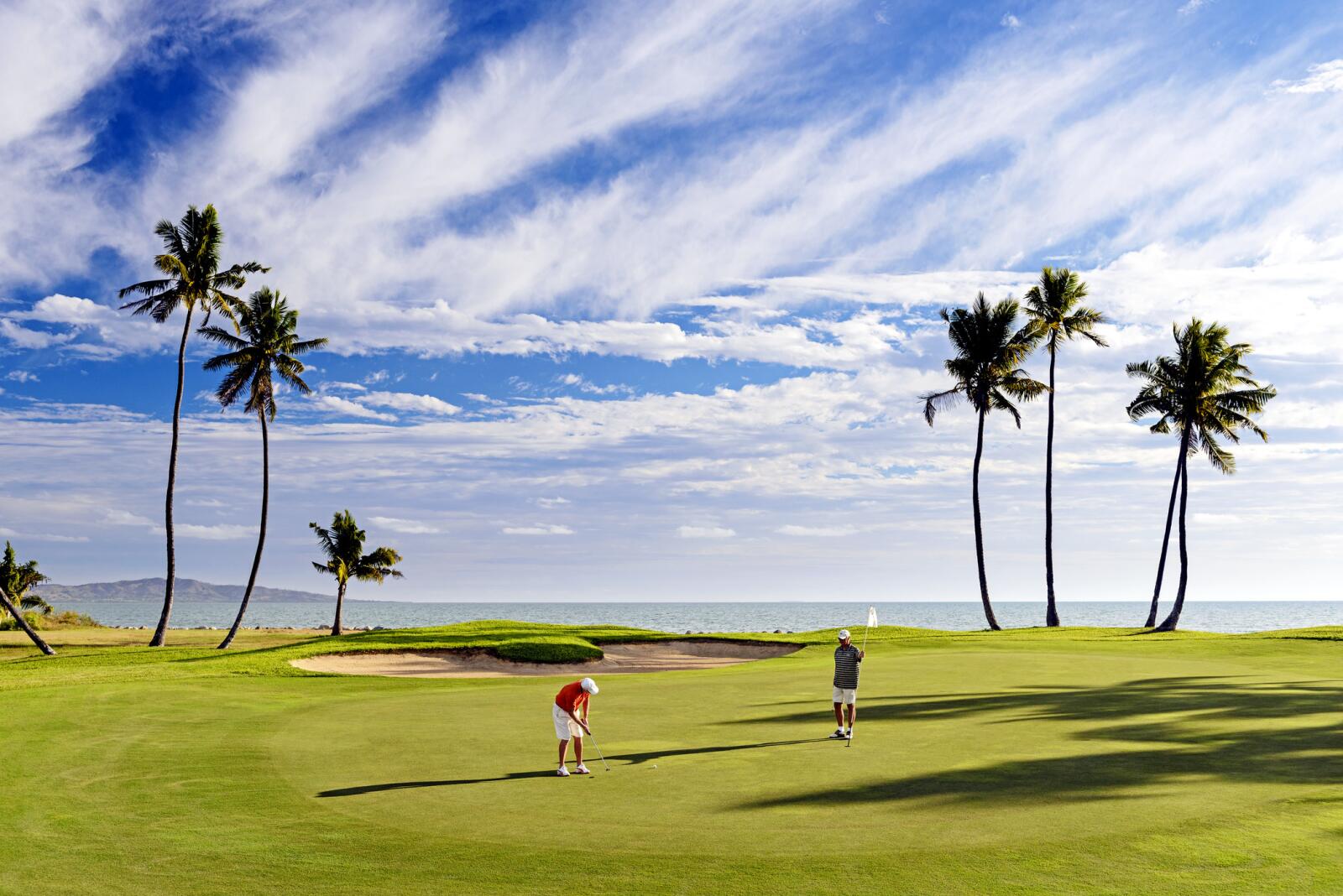 Whether you're an avid golfer or just fancy an occasional hit, Fiji resorts with golf are full service resorts and offer a great range of accommodation and onsite facilities for the whole family. Ranging from 4 to 5 stars, Fiji resorts with golf are found right across the islands including in Denarau, on the Coral Coast, at Pacific Harbour and in Nadi. With courses that cater to beginners, professionals and everything in between, these Fiji resorts with golf are designed to appeal to the whole family and offer something for everyone. Courses range between 9 to 18 holes and vary in degree of difficulty, though all are equally beautiful. Some also feature a driving range, putting greens, pro shops, golf clinics and private lessons.
The Coral Coast's Shangri-La Yanuca Island has recently undergone an extension and is Fiji's only golf course with greens constructed from Tifton Dwarf grass. The 9-hole course features sand traps, a twin water hazard and is designed for precision rather than power. The Warwick Fiji and InterContinental Fiji Golf Resort & Spa also cater well for the golfing-keen guest.
Whether you fancy yourself the next Tiger Woods or just want to enjoy a game under the beautiful South Pacific sunshine, these Fiji resorts with golf offer everything you need for a relaxing and enjoyable stay.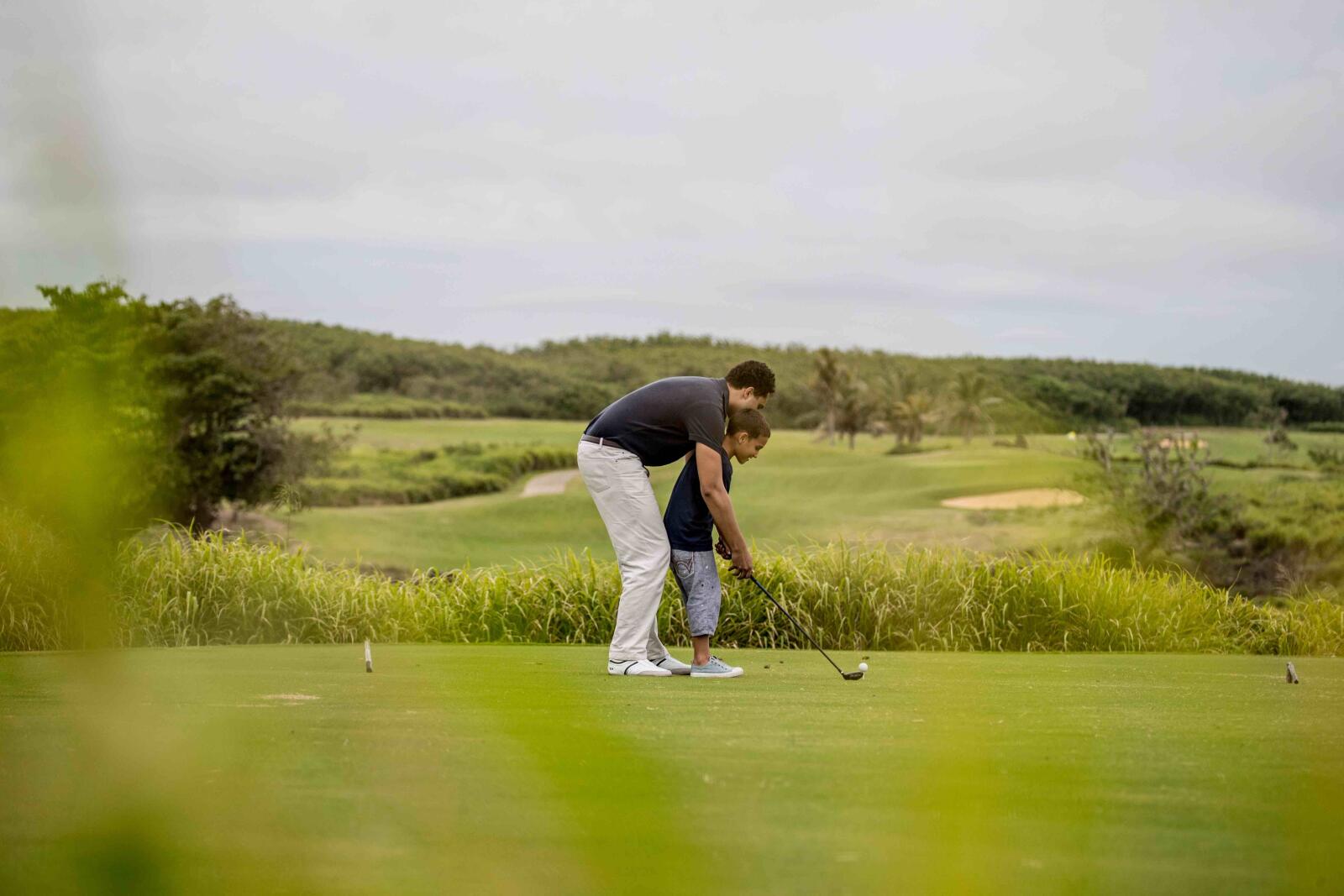 Deals For Fiji Golf Resorts