North Coast Holidays & Travel Guide
Stretching from Nadi up to Viti Levu's most northern point and across to Lawaki, Fiji's North Coast offers easy access to the Mamanuca Group and Vanua Levu, the second largest island in Fiji. Wild and mostly undeveloped, the North Coast boasts stunning landscapes and access to some of the best dive sites in Fiji.
Landing in Nadi, the county's tourism capital, make your way up the coast through Vuda and beautiful Lautoka to Rakiraki at the top of the island. Visit stunning Volivoli and travel along the north-eastern shoulder of the Viti Levu through the uncommercial local towns that dot the coastline.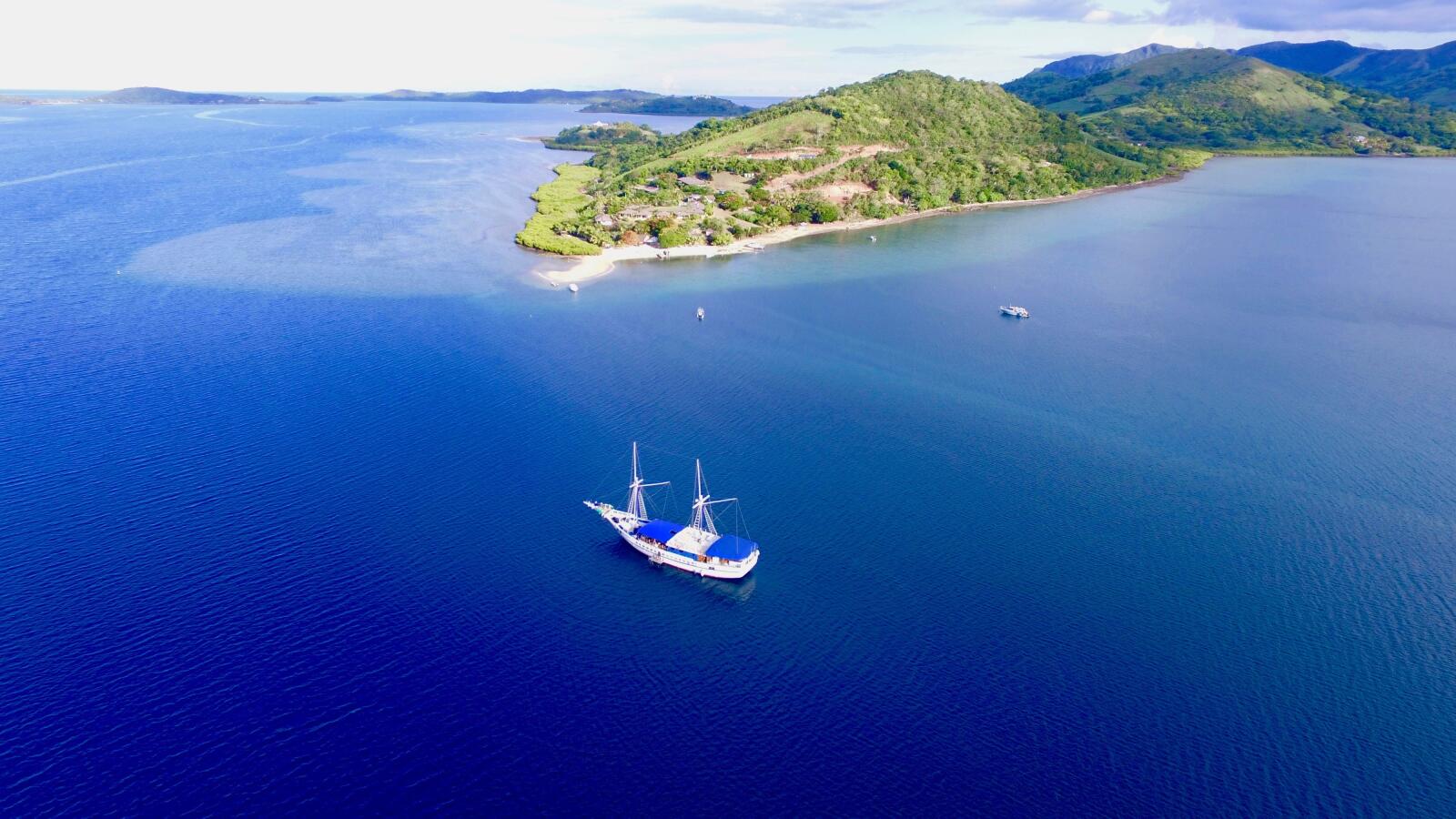 Starting your holiday in Nadi, stay a night or two and soak up the authentic Fijian ambiance in this bustling town and cultural hub. Travelling north, stop in Lautoka and enjoy the semi-rural seaside Fijian town. One of the closer points to the Mamanuca Islands, the Lautoka Wharf is a great spot to launch the paradisiacal leg of your travels. From Vudu Marina travellers can also take a day cruise out to Beachcomber and Treasure Islands, a great option for those who are seeking a taste of Fiji's postcard paradise.
Continue up to Viti Levu's northern tip for a few nights in the idyllic Volivoli region. Quintessential Fiji, this stunning area is a must visit for anyone exploring the North Coast. Take in the unspoiled landscapes while enjoying the incredible suite of tropical activities, everything from reef diving to jungle treks and sea kayaking are at your fingertips. The North Island is where you want to be.
North Coast Accommodation
Discover a diverse range of accommodation on Fiji's untouched North Coast. Luxury hotels await the high-end traveller while families are welcomed with open arms in the purpose built resorts and villas that line the stunning shoreline. Enjoy fully serviced accommodation with onsite dining, bars and indulgent extras that are designed to ensure your holiday epitomises Fiji's reputation for respite and relaxation.
North Coast Packages
Make the most of your holiday with custom packages curated to your preference. Including flights and accommodation, packages ensure you get the best deals on all travel essentials and extras like tours, transfers and insurance. Those seeking to make the most of their Fiji trip will love our extensive holiday packages.
Fiji North Coast Deals