Sri Siva Subramaniya Temple
The largest Hindu temple in the Southern Hemisphere, the Sri Siva Subramaniya Temple is known for its peaceful atmosphere, ornate carvings, colourful festivals and Dravidian architecture. An impressive monument in the heart of Nadi city, the temple is set by the Nadi River and is open to worshippers and tourists.
Featuring traditional Dravidian styling, the temple is a towering colourful structure adorned in ornate carvings that depict a number of Hindu gods. Visitors are invited to explore its peaceful interior and join in the lively Hindu festivals that are celebrated at the temple.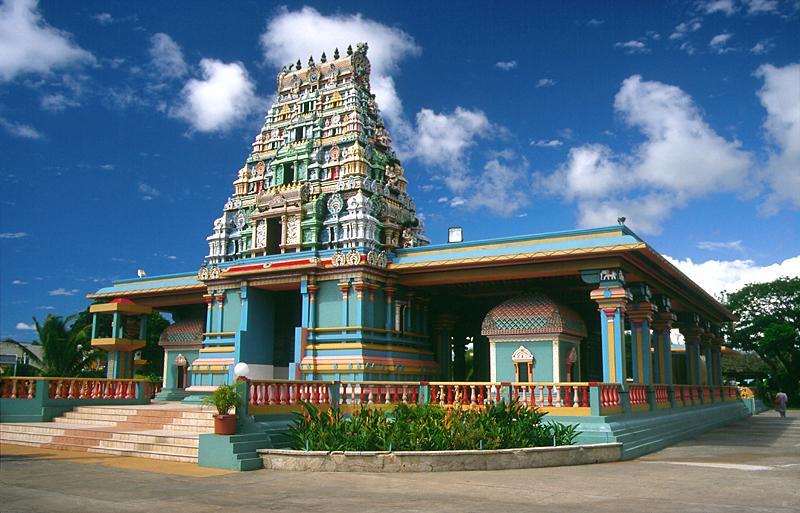 Visitors may be surprised to see such a significant Hindu temple in the middle of Fiji, however the island has long been home to a large community of Indo-Fijian's whose ancestors migrated to Fiji in the late 1800's to work in the sugar plantations. In 1926 eight craftsmen were commissioned to build the immense structure, though today a larger temple sits on the original site. The temple complex features a number of pyramid-shaped temples, each individually decorated with step designs, elaborate carvings and statues of warriors, kings and gods.
Sri Siva Subramaniya Temple is dedicated to the god of seasonal rains, Lord Murugan. The central temple features a large sculpture of Lord Murugan. Other temples are dedicated to Shiva, the supreme god and the Hindu god Ganesh, the iconic elephant-headed deity. The complex is decorated with brightly coloured murals which detail scenes from Hinduism.
Located in downtown Nadi, Sri Siva Subramaniya Hindu Temple is situated at the main street's southern end. The complex is free to enter and is open daily from sunrise to sunset, bar a couple of hours in the early afternoon. Visitors who wish to enter the temple are asked to respect Hindu etiquette and cover their legs and shoulders. Sarongs are available at the entrance at no charge. Speak only if necessary and do not take any photographs while inside the temple itself. Visitors are asked to enter only if they have not consumed meat on the day of their visit.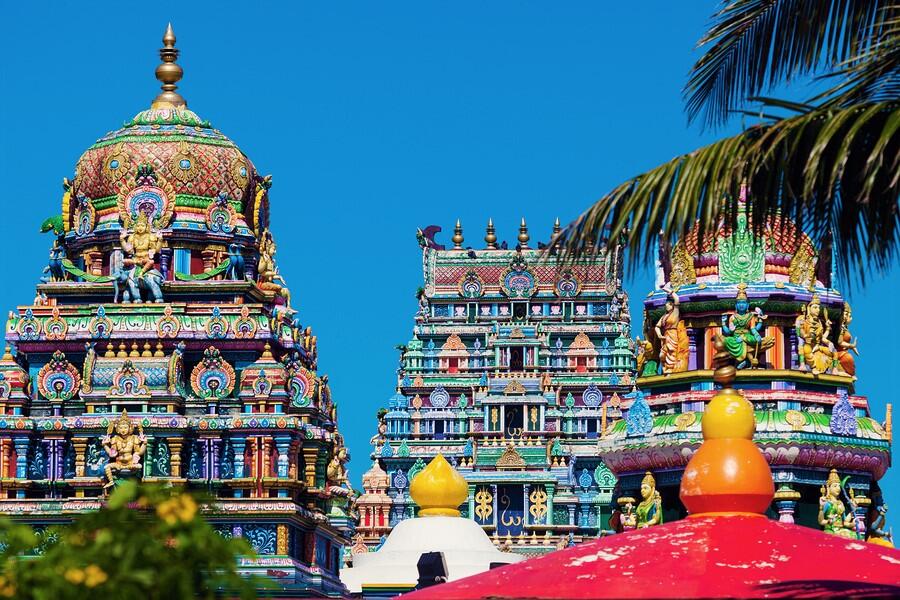 Packages in Nadi, Fiji