Orchid Waterfalls
Located in the Sabeto Valley less than 30 minutes north of Nadi and Denarau, the Orchid Waterfalls are a stunning collection of 4 beautiful falls that are fed by warm jungle rainwater. Nestled in an exclusive area surrounded by wild tropical jungle, the falls are an aquatic paradise perfect for swimming, exploring and relaxing.
Thanks to Fiji's consistent warm temperatures, the cool swimming holes are a huge relief to those seeking a fresh reprieve. While the uphill jungle trek that leads to the pools may cause you to work up a sweat, the cooling finale is an impressive reward.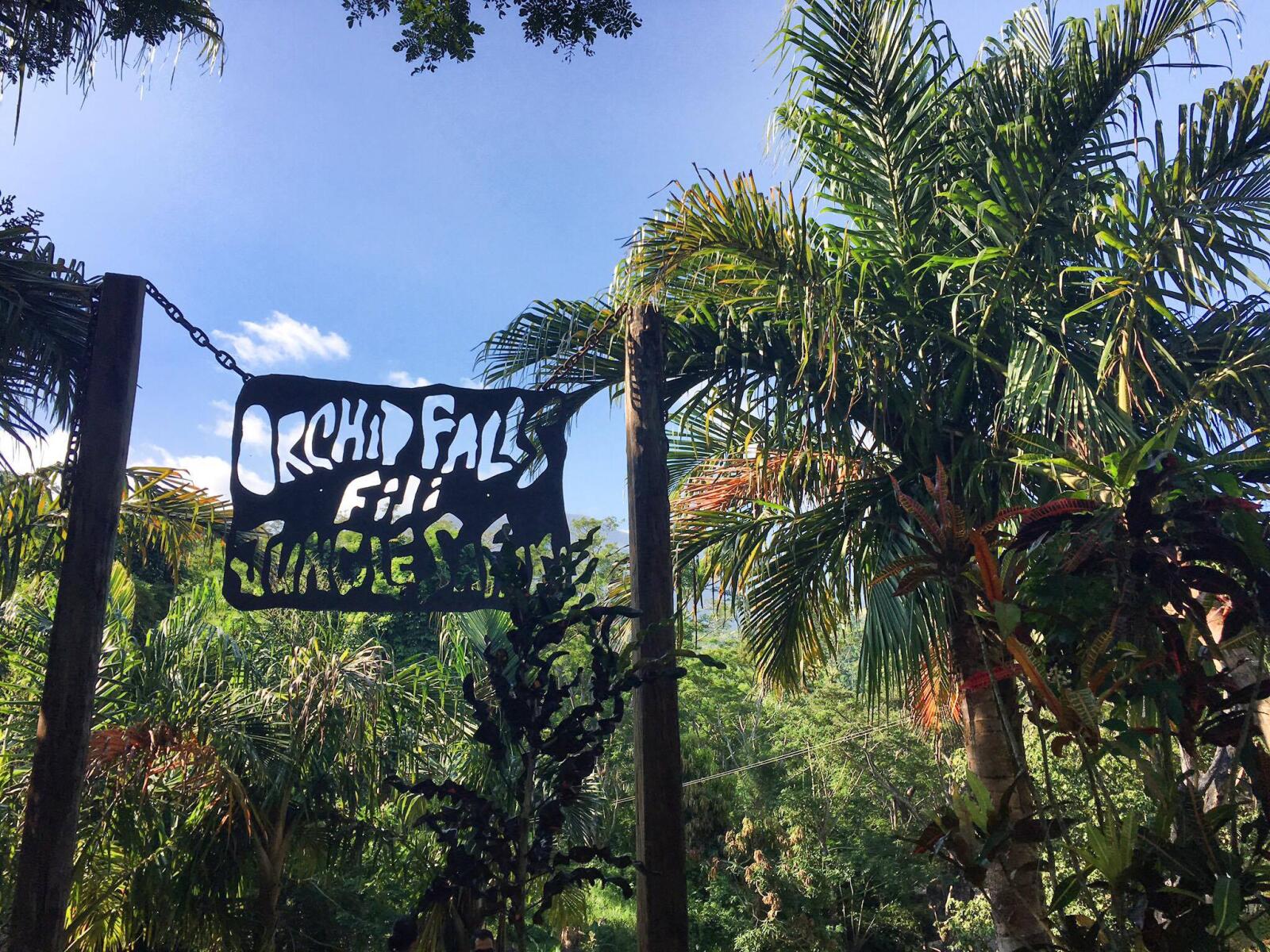 The Orchid Falls are said to have magical powers capable of sparking romance and reviving health. Regardless of whether there's any truth in this, swimming in the falls proves to be a pretty magical experience. Surrounded by ancient trees draped in lace ferns, jungle vines and coffee plants, you'll spot a diverse array of tropical fruit trees, vivid butterflies, wild parrots in a riot of colours and of course, the iridescent orchids which give the falls their name.
As the swimming hole itself is roughly the same size as a backyard pool, there's plenty of room for everyone. Tread water, dive beneath or, if you're brave enough, jump from the rock formations above (note that the maximum water depth is just 2m so take caution).
Where two creeks converge here, a separate waterfall and plunge pool emerge. With plenty of space to play and cool off, the rock face tiers into upper and lower sections with a number of smaller pools.
In order to visit the falls, visitors must pay a nominal trail fee at the start of the walk. The good news is that the trail is paved entirely and should not be challenging. Friendly guides are available to lead you through and provide any additional information you may be seeking.
Deals Near Orchid Waterfalls