Know Before You Go FAQs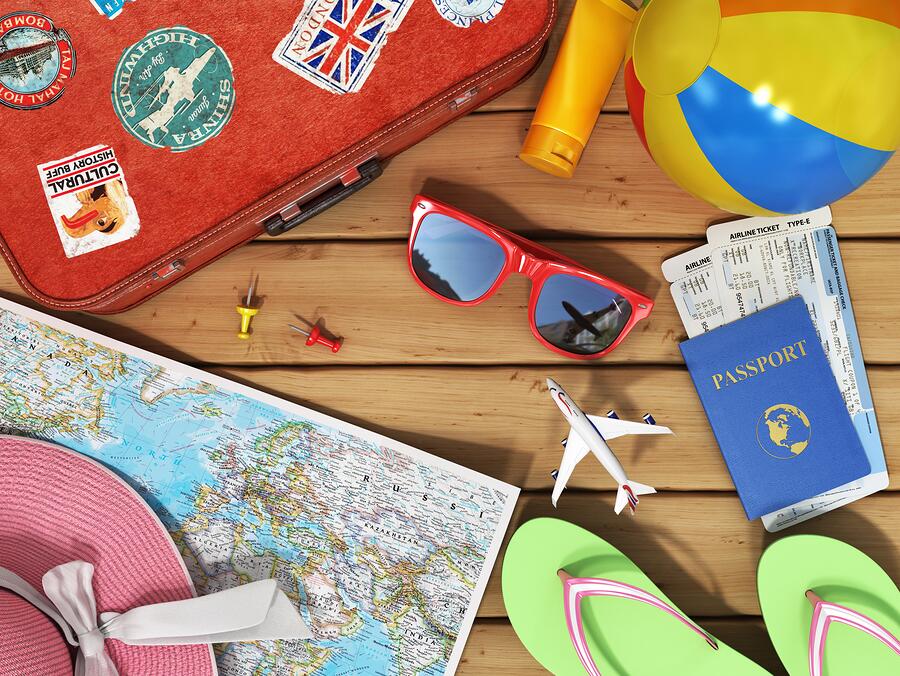 When is the best time to go?
One of the best things about the Cook Islands is the year-round beautiful weather, 12 months of perfect temperatures and endless opportunities for snorkelling and sunbathing. While summer can sometimes bring the tropical rain, temperatures will sit at a balmy 26°C to 30°C. We recommend visiting in the Spring from September to November for optimal tropical conditions without as many crowds.
Is getting to the Cook Islands easy?
Yes! Just a 6 hour flight from the east cost of Australia, flights to the Cook Islands depart frequently from Australian major cities either direct or with a short stopover in Auckland, NZ. To learn more about getting to the Cook Islands, check out our range of transport options here.
How do I get around the Cook Islands?
There are a handful of options for getting around the Cook Islands at your leisure. On the main island of Rarotonga, choose between affordable public transport, or private taxis. If you prefer to adventure more independently, there are a number or motorbike and car rental companies who offer vehicles for hire.
Is the Cook Islands a good destination to take children?
The Cook Islands is a great destination for families with young children, thanks to its tropical climate and abundance of activities. Many resorts and hotels offer an array of entertainment, and kids club facilities. Children are welcomed and adored by Cook Islands locals so don't be afraid to introduce your little ones.
Are things expensive once I arrive in the Cook Islands?
Despite the costs you may normally associate with luxury island resorts, the Cook Islands are a surprisingly affordable luxury holiday destination. With a variety of accommodation options to suit all budgets and travellers, the Cook Islands offers something for all. Depending on international conversion rates, some may find the food and alcohol on the Cook Islands to be slightly more pricey than they are used to.
Is there any special clothing or equipment I should take?
If you plan on venturing into beautiful crystal, clear waters and technicolour reefs of the Cook Islands, we recommend packing some reef shoes to protect your feet from stone-fish and sharp coral. Apart from that, all you will need is swimwear, a hat and sunscreen.
Do they have ATMs and can I use my credit card?
ATM facilities are available on Rarotonga and Aitutaki and most restaurants will accept credit cards. As of July 2015, American Express credit cards are no longer accepted in the Cook Islands. Visitors are advised to bring alternate methods of payment (e.g Visa, MasterCard). Bookings for resorts will also not accept AMEX as a valid form of payment.
What is the currency in the Cook Islands?
The currency in the Cook Islands is the New Zealand dollar ($NZ).
Are there any restrictions on buying alcohol in the Cook Islands?
Those wishing to purchase alcohol on the Cook Islands must be 18 years old. It is also common for some bars and restaurants to not serve alcohol on a Sunday. Many travellers recommend purchasing alcohol in Duty Free upon landing as prices can vary across the islands.
Do I need a passport and visa?
Visitors to the Cook Islands will be granted a stay up to 31 days provided they have a valid passport and a return or onward ticket.
Is there a departure tax?
There is no departure tax payable at the airport as it is included in all international tickets.
Can I use my phone and internet?
With an unlocked mobile phone, you can purchase a Bluesky Visitor SIM to use in the Cook Islands or alternatively contact your service provider to see if international roaming is available. Most resorts have a WiFi hotspot, and some have internet in-room available for purchase. There are also internet cafes located around the island to keep you connected on your holiday.
Can I use my normal electrical plugs in the Cook Islands?
Visitors from Australia and New Zealand can use the same plugs and sockets they would at home. Adaptors and voltage transformers are recommended for visitors from other parts of the world to protect your electronics.
Do I need travel insurance?
Yes. Despite being located so close to home, travellers should always take out travel insurance. Regardless of your good health or preferred style of holiday, travel insurance protects you against accident, illness or injury. Insurance also covers you and your family in case of acts of nature, lost or stolen luggage and in light of unexpected changes to your travel plans.
Popular Cook Islands Deals