Best Time To Visit The Cook Islands
When planning your Cook Islands holiday, it is important to know when the best times are to travel. Although the Cook Islands are a beautiful place to visit all year round, there are some personal preferences involved in choosing the right time for you. Considerations like weather forecast, pricing of flights and accommodation, as well as which islands you wish to visit all play a role in planning your perfect holiday.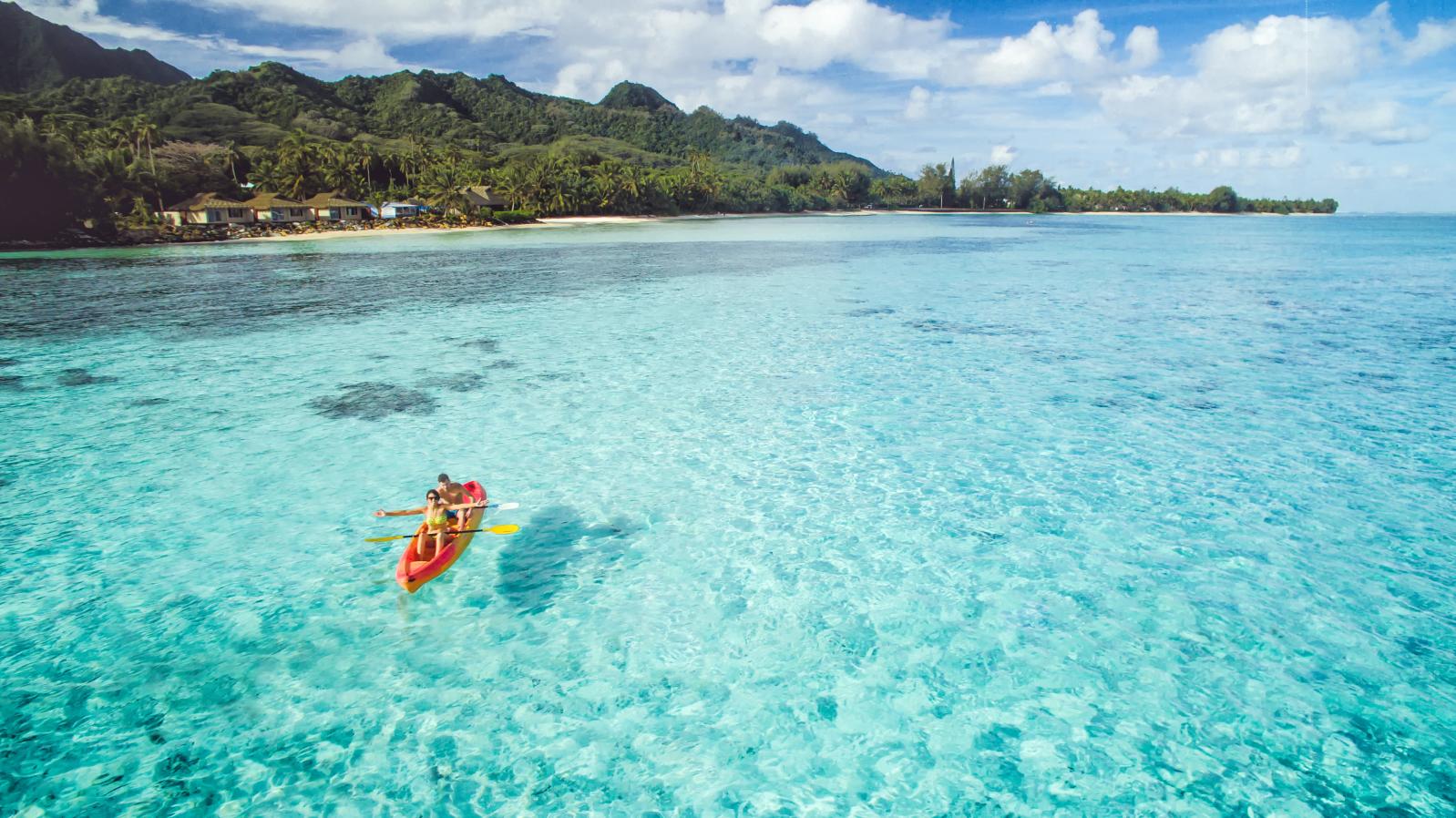 Weather
The Cook Islands are located right in the heart of The South Pacific and enjoy a year-round balmy tropical climate. No matter the time of year, visitors can enjoy swimming, snorkeing, sunbathing and a range of popular tours and activities. During the warmer months between November and April, temperatures fall within an warm and inviting 26°C to 30°C. During the cooler months from May to October temperatures remain a mild 22°C to 27 °C. Like most tropical climates, the wet season falls during the summer months where high temperatures and humidity lead to increased rainfall. In the warmer months, the odd afternoon shower is expected, however their tropical nature makes them warm, and they do not last for long.
Peak & Off-Peak Season
Peak and off-peak seasons can play a major role in planning your Cook Islands holiday, as peak seasons can often be more expensive, and also the busiest. Peak season in the Cook Islands generally occurs around July to August, being winter-time in Australia and NZ. Many families opt to travel to the gorgeous warm tropical climate during this time as it falls around school holidays. Off-peak times generally occur in the summer months.
Regardless of when you choose to visit the Cook Islands, we have a wide selection of resorts and accommodation options available year-round.
Popular Cook Islands Deals