Fiji Day Spa Holiday Packages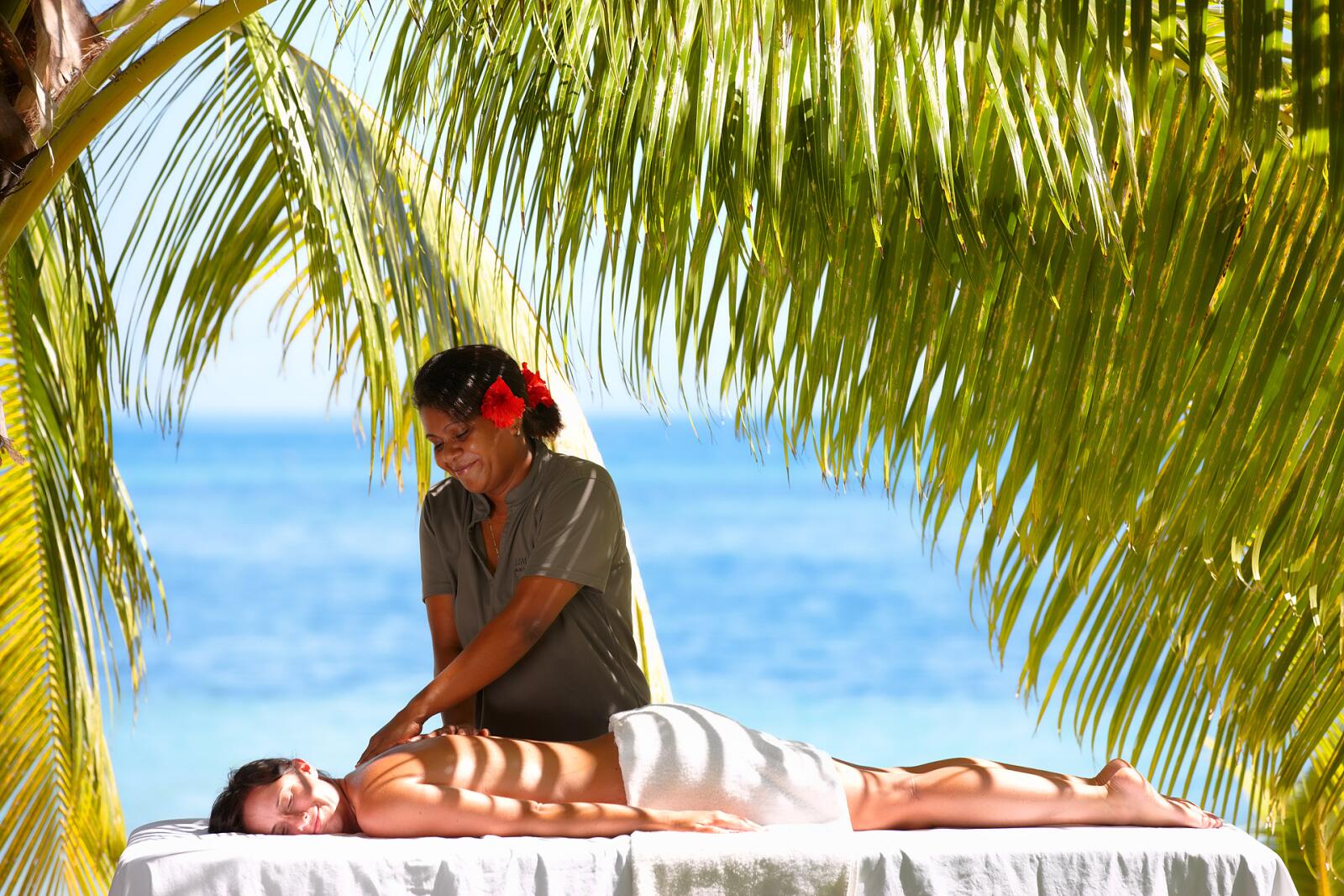 Promising a holiday of peaceful relaxation and uninterrupted periods of rejuvenation, stunning tropical Fiji has long drawn holiday makers seeking an escaping from their everyday stresses. Set to the sound of softly swaying palms and gently crashing waves, day spas are fast becoming one of Fiji's most popular tourist attractions with the industry currently booming and attracting visitors on a global scale. Travellers are flocking to the islands to experience a range of quality treatments and massages that satisfy their wellness and beauty needs, all for prices that are far more accessible than typically offered back home.
To keep up with this increasing demand for day spa treatments and massages, many hotels, resorts and other accommodation providers are adding spas to their repertoire of amenities, services which feature gleaming new finishes and state-of-the-art facilities. There's no better way to escape the pressure of daily life than through the power of massage, spa treatment and a healthy does of wellbeing.
Day Spa Holidays in Fiji
With options like onsite resort day spas and independently run public spas, it can be difficult to know where to begin your search. Fortunately, TravelOnline offers a fantastic range of Fiji day spa holiday packages that include an excellent array of customisable inclusions for a tailored break.
By bundling together all your holiday package basics like flights, accommodation, transfers and travel insurance with all the extras that turn a simple trip into a holiday you'll remember (such as food and beverage package inclusions, resort vouchers, tours and indulgent massages and spa treatments), you're guaranteed to relax and save. Book ahead and save money while assuring Fiji's best treatments ahead of time.
Fiji Day Spa Packages