Know Before You Go FAQs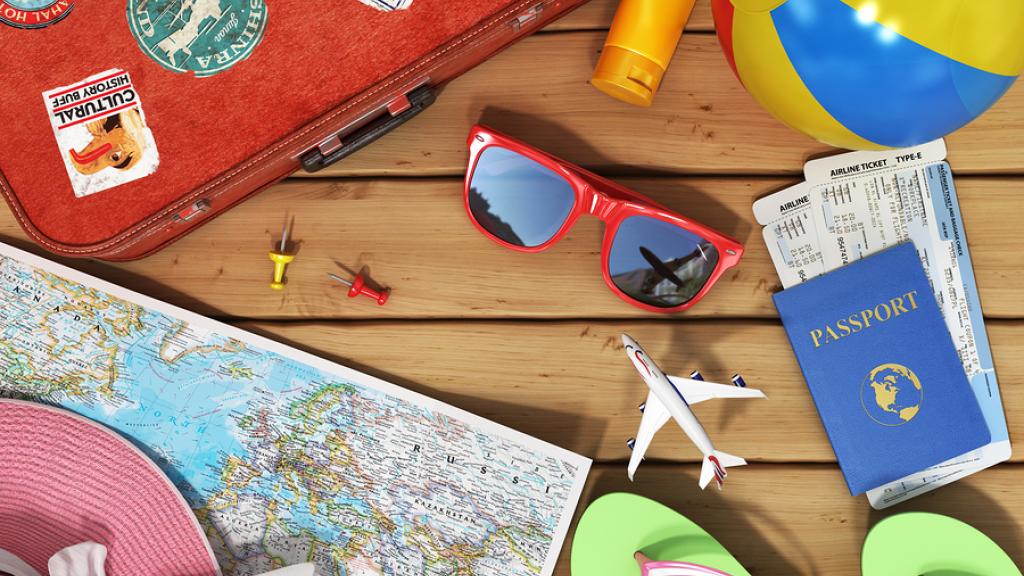 Is Fiji Covid-Safe?
Fiji's high vaccination rate and the implementation of best-practice COVID-19 control policies and protocols make it a one of the world's safest holiday destinations. Fiji has introduced a World Health Organisation (WHO) approved standard of best-practice health and safety measures known as the Care Fiji Commitment (CFC).
What Are The Entry Requirements For Fiji?
Although entry requirements depend on your departure point, fully vaccinated Australians can holiday in Fiji quarantine-free. Travellers 18+ will require proof of vaccination status however unvaccinated children are permitted to travel with their parents. Travellers also require a negative RT-PCR test prior to departure and must transit from the airport and stay with CFC certified accommodation and transport providers. Medical travel insurance with international COVID-19 coverage is also required for entry to Fiji.
This advice is subject to change at short notice. The information on this page is correct as at January 2022. We suggest customers stay up to date with all of the latest information on COVID-19 Entry Requirements For Fiji.
When is the best time to go?
Our favourite thing about Fiji is the year-round warm weather, 12 months of perfect snorkelling temperatures and opportunities for sunbathing. Temperatures tend to average a high of 31°C through the year, though we recommend visiting between late October and early November for optimal tropical conditions without the holiday crowds.
Is getting to Fiji easy?
Just 3-4 hours from Australia's east coast, getting to Fiji is almost as easy as taking a domestic flight. Direct international flights from Sydney, Brisbane and Melbourne arrive daily at Nadi International Airport and connect with select transfers to Denarau and the Coral Coast.
How do I get around Fiji?
On the main island, choose between affordable buses, carrier vans and private taxis when seeking to get around Fiji. Island hopping can be a little more challenging as most ferry links will bring you back to the two larger islands of Viti Levu and Vanua Levu. We advice planning your route ahead to avoid any inefficiencies.
Can I hire a car in Fiji?
Yes, you can hire a car in Fiji. While a number of well known companies lease vehicles on the island, we urge travellers to consider alternative methods of transport as road conditions are poor and local driving styles will be unfamiliar. Transport is readily available on Fiji and includes shuttle buses, carrier vans, taxis and coaches.
Is Fiji a good destination to take children?
Situated just a few hours from Australia's east coast, Fiji is the perfect international holiday destination for kids thanks to the short flight and abundance of activities. Boasting myriad entertainment options designed with children in mind, most resorts also offer tailored kids clubs and family-friendly facilities. Fijian culture reveres children and locals are often excited to welcome your kids to their special country. Introduce your children to a rich foreign culture while embracing the resort lifestyle.
Are things expensive once I arrive in Fiji?
Despite the costs you may usually associate with luxury resorts and private islands, Fiji is surprisingly affordable. Transport options are available for all budgets and accommodation caters to every style of traveller. If you've purchased a resort package, we recommend taking advantage of the meals and world-class buffets included or seeking local dining options that suit your budget. While Fiji is not the cheapest island holiday destination, it's certainly not inhibitive. Australian travellers can expect prices to compare to home.
Is there any special clothing or equipment I should take?
Land of sea, sand and resorts, remember to pack your swimwear, broad-brimmed hats and sunscreen. If you're planning on exploring the waters, we recommend bringing a pair of reef shoes to protect your feet from coral and sharp rocks. If you do forget anything, there's no need to worry as Fiji has been welcoming international tourists for decades and is well-equipped to help you replace anything you may have left behind.
Do they have ATMs and can I use my credit card?
ATMs are available at all airports, in some hotels and throughout major towns and cities. For Australian travellers, Westpac and ANZ ATMs can be found across the islands. While travellers will be charged a conversion fee, credit cards are accepted in many hotels, restaurants and tourist destinations. If you are travelling to remote islands, remember to take out cash just in case.
What is the currency in Fiji?
The currency in Fiji is the Fijian dollar ($FJD).
Do I need to tip in Fiji?
Tipping is not expected nor necessary in Fiji. As Fiji is a communal society, locals share almost everything. However, if you wish to express your appreciation by tipping, it will be genuinely appreciated.
Are there any restrictions on buying alcohol in Fiji?
While you must be 18 years old to purchase alcohol in Fiji and liquor sales are prohibited on a Sunday, there are no other restrictions. Many people recommend purchasing alcohol in Duty Free upon landing as prices fluctuate across the islands.
Do I need a passport and visa?
For visitors from most countries, entry visas for a stay of 4 months or less will be granted to those with a valid passport (for at least six months beyond your intended stay) and a return or onward ticket.
Can I use my phone and internet?
Internet coverage across Fiji is generally good, though patchy on some remote islands. Wifi hotspots can be found in most tourist locations, especially in and among the hotels and resorts. You should also find Internet Kiosks in many hotels and towns.
With an unlocked phone, you can purchase a prepaid sim at the airport or speak to your provider at home and request to turn on international roaming.
Can I use my normal electrical plugs in Fiji?
Australian visitors can use the same plugs and sockets in Fiji as they would at home. The voltage is not exactly the same as home but is similar and should not harm your electronics.
Do I need travel insurance?
Yes. Despite being located so close to home, travellers should always take out travel insurance. Regardless of your good health or preferred style of holiday, travel insurance protects you against accident, illness or injury. Insurance also covers you and your family in case of acts of nature, lost or stolen luggage and in light of unexpected changes to your travel plans.