Fiji Airports
Most Fiji holidays begin by flying into Nadi Airport on the western side of Viti Levu, Fiji's main island. Nadi is the country's tourism hub and offers a wide variety of accommodation, attractions, shopping, dining and entertainment.
Where is Fiji's International Airport?
Nadi International Airport is the main airport of Fiji, handling 96 per cent of the country's total passengers annually.
Just minutes from Denarau Island, Nadi Airport is conveniently located close to popular hotels and resorts including Sheraton Fiji, Westin, Hilton, Sofitel, Raddison and The Mariner in Port Denarau.
The arrivals and departures terminals of Nadi International Airport also feature a number of duty-free outlets which offer discounted goods, a massage parlour and a number of eateries.
Nausori Airport is Fiji's second International Airport and is situated on the eastern side of Viti Levu. Just 30 minutes from Fiji's capital Suva, the airport is close to the bustling centre of the South Pacific as well as a number of regional and international centres.
Rewa Bridge is a four-lane gateway offering quick and easy access between the Nausori Airport and Suva in under 30 minutes.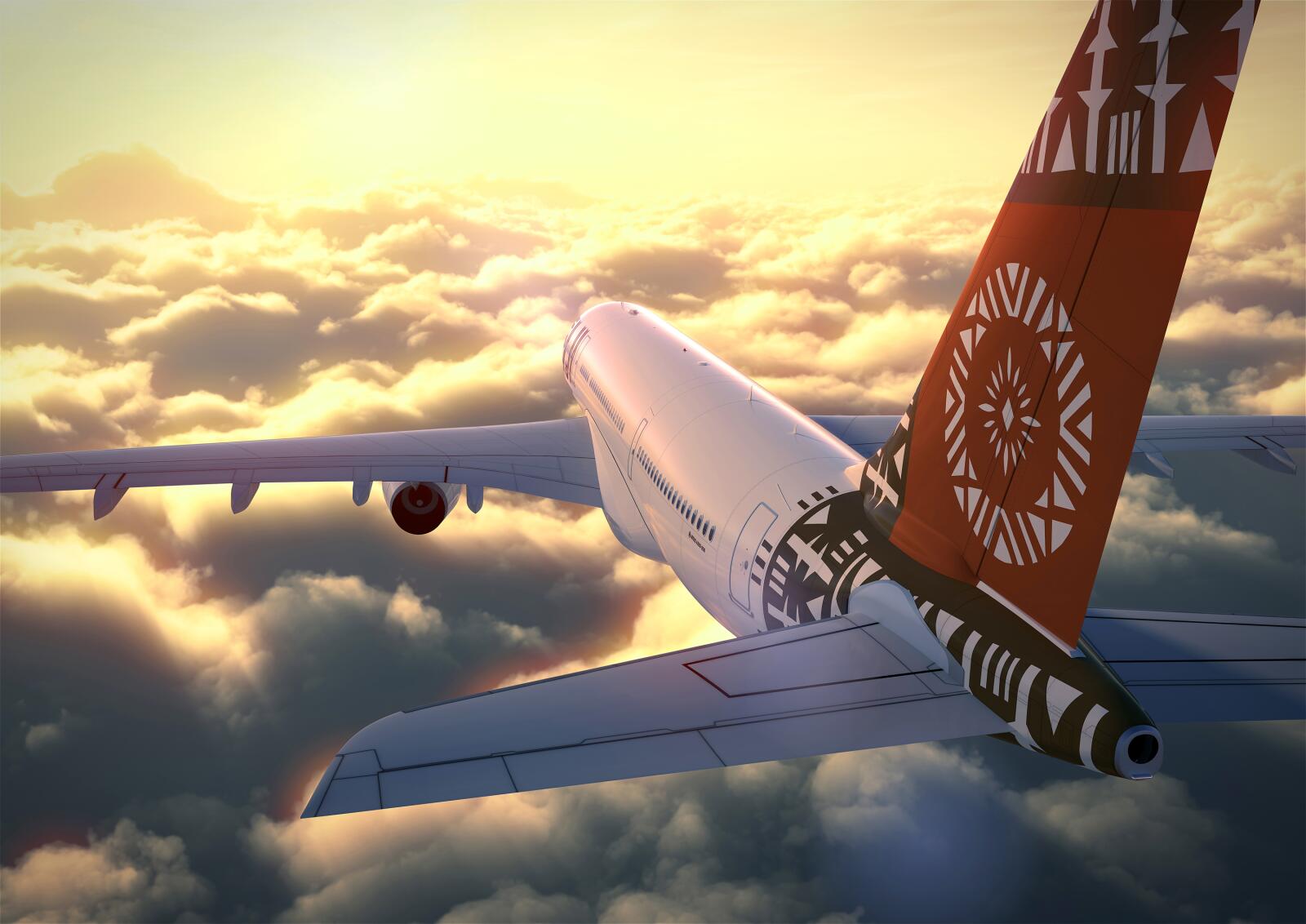 Does Fiji have any other airports?
There are also thirteen smaller airports located on Fiji's outer islands including Labasa, Taveuni, Savusavu, Rotuma, Gau, Koro, Bureta, Kadavu, Vanuabalavu, Cicia, Moala and Lakeba.
Located on Vanua Levu, the second largest island of Fiji, Labasa and Savusavu are gaining in popularity as holiday destinations, with Savusavu home to one of Fiji's best scenic harbours. Due to the increase in tourism, there is also an increasing number of excellent accommodation and dining options.
Situated on Taveuni Island, Matei Airport is found in Fiji's north-east and is renowned for its volcanic terrain, some of the world's most unique flora, a mountain crater lake and its luxury coastal resorts.
Flights to these unique Fijian destinations operate from both Nadi and Nausori Airports daily.
Fiji Packages With Flights