Denarau Island Holidays & Travel Guide
Despite its island status, Denarau Island is just 10km from Nadi and accessed by a brief causeway (no complicated flights or ferry trips). Enjoy one of a number of sensational resorts, an 18-hole golf course and Fiji's largest quality shopping and dining precinct at the Port Denarau Shopping Centre.
Acting as a great base for Fiji island day trips and underwater tours, Denarau Island is famed for its expansive resorts and accessibility. Settle on Denarau and spend your days exploring Fiji's unspoiled natural beauty.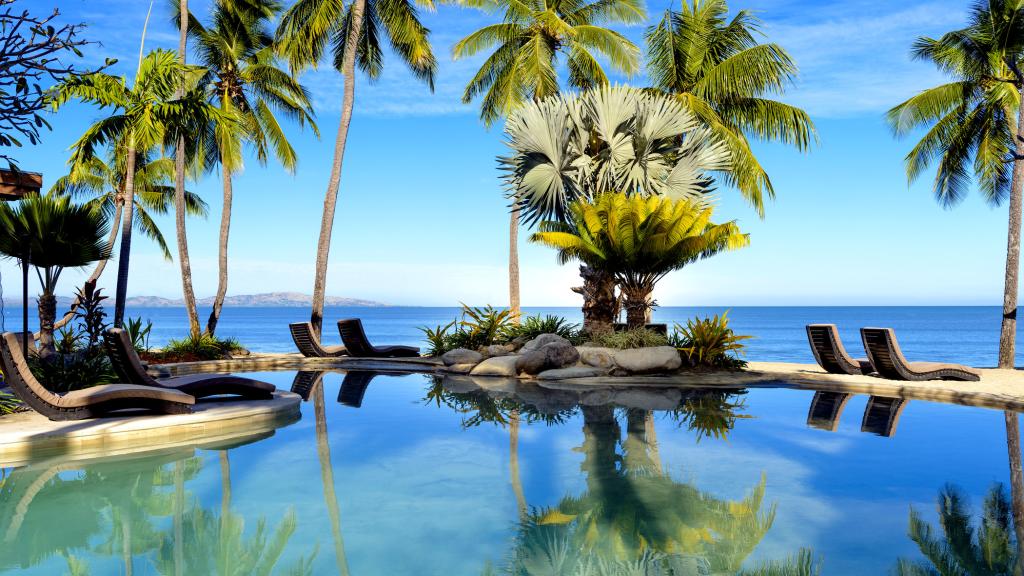 Denarau Islands Accommodation
The gateway to the stunning island groups of the Yasawa and Mamanucas, accommodation on Denarau Island predominantly features high luxury resorts and hotels. Boasting first class service and amenities, guests can expect to be indulged with private spas, personal pampering, onsite bars and an abundance of lagoon-style swimming pools.
Denarau Island Holiday Packages
Rid yourself of the worry and expense associated with holiday planning and leave your next Fiji trip in the hands of professionals. Created by a team of travel experts, TravelOnline holiday packages to Denarau Island bundle essentials like flights and accommodation with bonus inclusions like hotel transfers, tours and meals. Working closely with our Fiji suppliers, we're able bring you the best holiday deals on the web.
Did You Know?
Denarau Island is actually built on reclaimed mudflats, giving the sand it's striking black colouring. As a result, the best snorkelling and diving takes place offshore, just a short boat ride into the sun-dappled Mamanucas.