Know Before You Go FAQs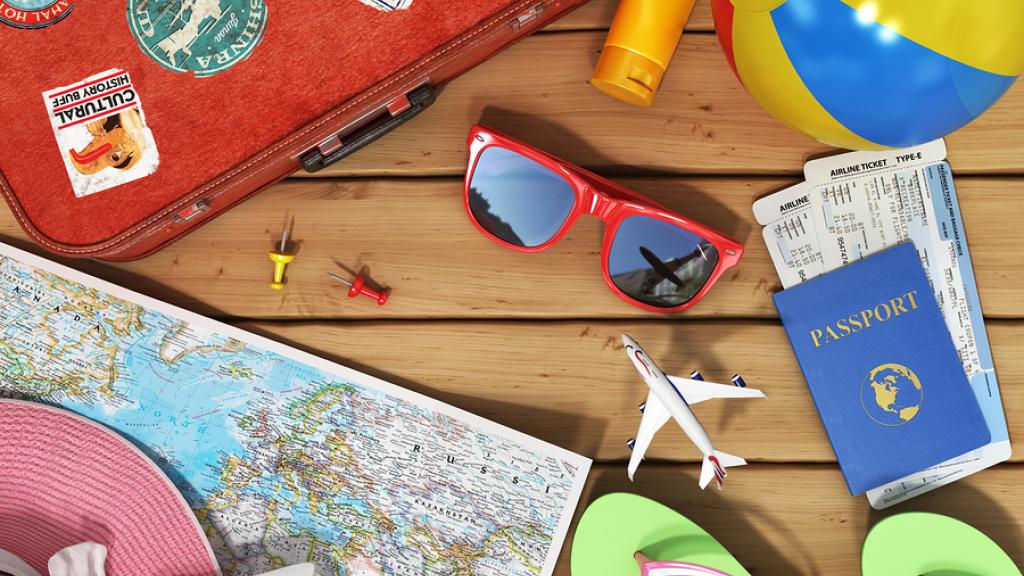 When is the best time to go?
With a warm tropical climate and year round beautiful temperatures, Samoa is an amazing destination for enjoying the great outdoors and picturesque natural scenery. While summer can sometimes bring the tropical rain, temperatures sit at a balmy 28°C and 31°C. We recommend visiting Samoa from July to September for guaranteed sunny days and excellent surf.
Is getting to Samoa easy?
Located approximately 6 hours from Australia, getting to Samoa is easy and affordable thanks to a great range of airlines. Direct international flights depart from Sydney, Brisbane and land at Faleolo International Airport. To learn more about getting to Samoa, check out our fantastic range of flights here.
How do I get around Samoa?
There are a number of transport options available on the islands of Upolu and Savai'I from buses and taxis to boats and motorbikes. If you prefer to adventure more independently, there are several car rental companies who offer vehicles for hire.
Is Samoa a good destination to take children?
Samoa is a fantastic holiday destination for children of all ages. Thanks to the beautiful tropical climate, wonderful resorts and exciting attractions, there is so much to entertain the kids. Additionally, Samoa is a very safe country that places great importance on family values. Samoans have a very welcoming affection for children, so the kids will be greeted with open arms as soon as they touch down at the airport. If you're looking for some extra holiday fun, The Sheraton Samoa Beach Resort also offers a kids club for children aged 4 - 12, allowing mum and dad to relax, unwind and take some time for themselves.
Are things expensive once I arrive in Samoa?
Despite the costs normally related to an overseas holiday, Samoa is a very inexpensive holiday destination. Everything from sightseeing and shopping to food and drink will be at a fraction of the price you would normally pay at home, allowing you to truly indulge on holiday. With a variety of hotels and resorts to suit every budget, Samoa offers something for all kinds of travellers.
Is there any special clothing or equipment I should take?
Apart from your normal tropical holiday attire, it's a good idea to bring some mosquito repellent and sunscreen. You can buy these items in Samoa, however, resorts and gift shops sometimes inflate prices in tourist areas.
Do they have ATMs, and can I use my credit card?
ATM machines can be found all across Uplou and Savai'i's major hotels, resorts and tourist regions and accept Mastercard, Visa, Cirrus, AMEX, JCB and Access International debit cards.
Are there any restrictions on buying alcohol in Samoa?
The legal drinking age in Samoa is 21. Alcohol can be purchased just about anywhere on the islands. However, on Sundays buying alcohol is strictly prohibited except in hotels and restaurants.
Do I need a passport and visa?
Passports are required for tourists visiting from outside of Samoa. Tourists staying in Samoa for less than 60 days do not require an entry permit. However, you are required to have a return or onward ticket and your passport must be valid for at least six months. For visits more than 60 days, you must apply for a permit from your nearest Samoa Consulate General, High Commission or Embassy.
Can I use my phone and internet?
With an unlocked mobile phone, you can purchase a prepaid sim once you arrive in Samoa, or alternatively contact your service provider to see if international roaming is available. WiFi is available throughout Samoa amongst most hotels and resorts, tourist hot spots and internet cafes.
Can I use my normal electrical plugs in Samoa?
Samoa uses a three prong type I socket, which is the same outlets as Australia and New Zealand. If you are travelling from countries outside Australia and New Zealand, you will need a plug adaptor to use your normal electronics. The voltage in Samoa is 240 volts/AC 50 cycles.
Do I need travel insurance?
Yes. Despite being located so close to home, travellers should always take out travel insurance. Regardless of your good health or preferred style of holiday, travel insurance protects you against accident, illness or injury. Insurance also covers you and your family in case of acts of nature, lost or stolen luggage and in light of unexpected changes to your travel plans.