Cook Islands Resorts With Babysitting
Sometimes just the thought of taking the kids on holiday is enough to turn you off the ideal all together. The additional costs, the worry of keeping them entertained, and the stress to organise everything can present a number of complications and sometimes feel impossible. However, our great range of Cook Islands resorts with babysitting services have changed the game altogether. Offering on site babysitters, kids club facilities and a range of activities to entertain the whole family, these Cook Islands resorts with babysitting let mum and dad relax and unwind, and take some time for themselves, knowing that the kids are safe and having fun.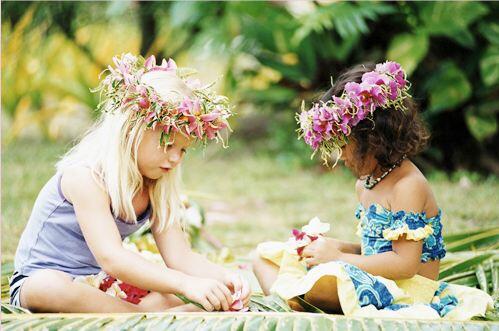 Cook Islands Resorts with babysitting are located throughout the main islands of Rarotonga and Aitutaki and range from 2.5 stars to 4.5 stars. Offering babysitting facilities with qualified and experienced staff, these resorts are perfect for families with small children looking to enjoy a balance between family time and relaxation. Many of these resorts also offer onsite complimentary kids club facilities which allow kids to make holiday friends, participate in games and learn about Cook Islands culture.
Located on Rarotonga, The Nautilus Resort offers luxury 4.5 star accommodation and a complimentary kids club facility for kids aged 5 and above. For an additional fee the Nautilus also offers a personal kids butler service, which allows your child to be cared for in the comfort of your own room. Also located on Rarotonga, The Rarotongan Beach Resort & Spa offers 3.5 star accommodation and babysitting services day and night for a cost of $NZ15 per hour. The Edgewater Resort & Spa features babysitting services as part of their great range of family friendly onsite amenities. Located on Aitutaki, the Aitutaki Lagoon Private Island Resort offers babysitting facilities on request, as well as a daily kids club.
For the best way to balance a fun and relaxing tropical holiday for the whole family, you can't go past these Cook Islands resorts with babysitting.
Best Babysitting Resort Deals