Mount Batukaru
Boasting incredible natural scenery, spectacular views and untouched distinctive landscapes, Mount Batukaru is an incredible extinct volcano in the Bedugul region. Mount Batukaru is Bali's second highest mountain, and the highest of its kind in the Bedugul volcanic area. It's unique and exotic landscape offers some of Bali's most spectacular rainforest mountain treks, featuring an abundance of wildlife and gorgeous tree canopies which protect the rainforests pristine natural setting. Largely undiscovered, Mount Batukaru is ideal for visitors who prefer to avoid the 'touristy' areas and attractions, and offers the perfect combination of culture, nature and picturesque views.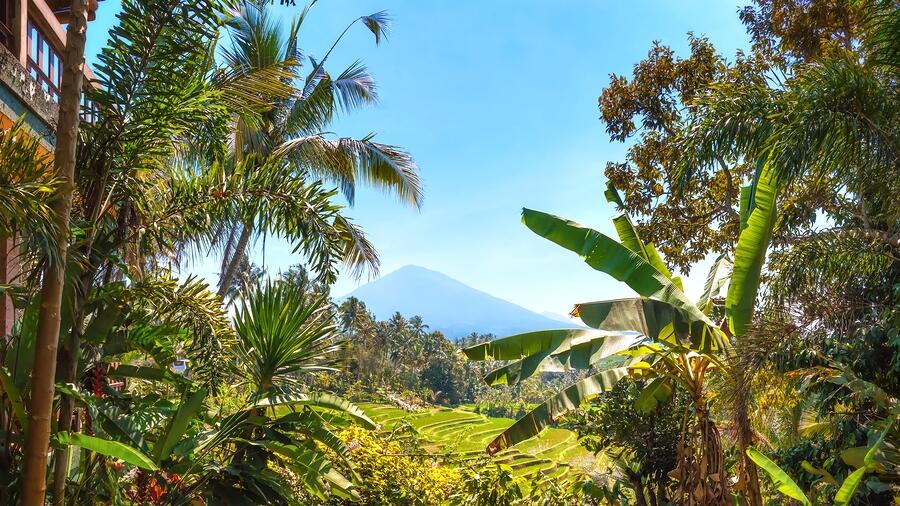 Worshipped by the Balinese, Mount Batukaru is a highly sacred and spiritual place. The local villagers believe that when they die, their spirit will return to the mountain in the afterlife. Luhur Batukaru Temple or Pura Luhur Batukaru as is known locally, is the temple devoted to the presence of Mount Batukaru.
The dense rainfall combined with the fertile volcanic soil makes the rainforest a lush haven for a variety of wildlife including leaf-eating Macaque monkeys, small deer known as Kijang and Pangolin ant eaters. The rainforest is also the habitat of the famous Luwak which, through its digestive process, produces Kopi Luwak coffee, the world's most expensive roasted coffee.
For visitors seeking a dose of nature and adventure, this mountain is also a popular hiking destination. The ascent to the peak of Mount Batukaru is a challenging nine hour trek traversing unsealed narrow trails shaded by rainforest. Along the way there are sacred mountain temples which are open to visitors. Arriving at the summit, you will be rewarded with total serenity with spectacular views overlooking Java, Lombok and Mount Agung. So whether you climb Mount Batukaru to challenge yourself, or to experience the incredible rainforest environment, you will be completely consumed by the natural beauty of Bali.
Resorts at Mount Batukaru