Fiji Restaurants
Made up of over 300 islands and an enormous array of accommodation and attractions, it comes as no surprise that Fiji offers a sensational smorgasbord of restaurants and dining options to locals and tourists alike. Boasting diverse menus that range from traditional Fijian cuisine and Western favourites to everything in between, Fiji offers delicious flavours for every palette.
Denarau Restaurants
At the Hilton Fiji Beach Resort, the waterfront Nuku Restaurant brings guests a stunning selection of international and Fijian delicacies handmade from local seasonal produce. Nuku's inventive menu changes regularly and offers extraordinary views to enjoy your meal by.
Head on a culinary journey at the Sofitel Resort's signature V Restaurant. Set on an open air dining terrace, vibrant cuisine and fresh menus await. Live cooking demonstrations are also regularly held.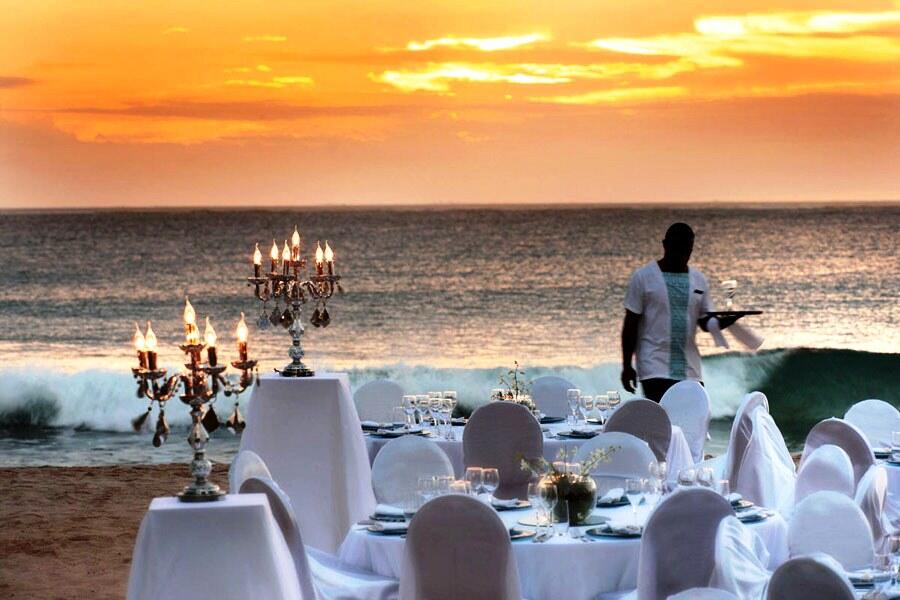 Coral Coast Restaurants
Choose between a number of sensational onsite restaurants at the Intercontinental Fiji Golf Resort and Spa where dining options are designed to meet all flavour preferences. Enjoy all day buffet dining, contemporary menus and fine dining in this stunning location.
Dine at the Outrigger Fiji Beach Resort for diverse and delicious affair. At any one of the 9 onsite dining and bar facilities, choose between casual lunches, café meals and luxury dinners and try something different every day.
Suva Restaurants
The Husk Restaurant at Novotel Suva offers guests al fresco dining in a sophisticated and contemporary setting. All ingredients are sourced fresh and locally; take your taste-buds on a gastronomic journey around the world.
Combining the best in wining and dining, Zest Restaurant and Bar is open daily for breakfast, lunch and dinner serving a restaurant quality a la carte menu which features cuisine from around the globe. Novotel Suva Lami Bay is the perfect place to catch up with friends or just relax and watch the world go by and features Tonique Gin Lounge, a waterfront bar with a contemporary yet casual atmosphere serving cocktails, coffee and their speciality - gins from all over the world.
Nadi Restaurants
At the Novotel Hotel's Talei Restaurant, guests can expect a wide range of fresh Fijian and international dishes prepared onsite by a team of professional chefs. Dine al fresco and enjoy themed buffet nights, apres-dinner drinks at the purpose built bar and 24-hour access to the hotels Coffee Garden for breakfast, lunch and lights snacks at any time.
Enjoy the casual cabana atmosphere at the Poolside Restaurant and Bar at Tokatoka Resort Hotel as you dine beneath the stars. With a swim-up bar and an extensive menu offering themed buffets, children's specials and vegetarian dishes, this is an excellent choice for those seeking a casual entrance into Fiji dining.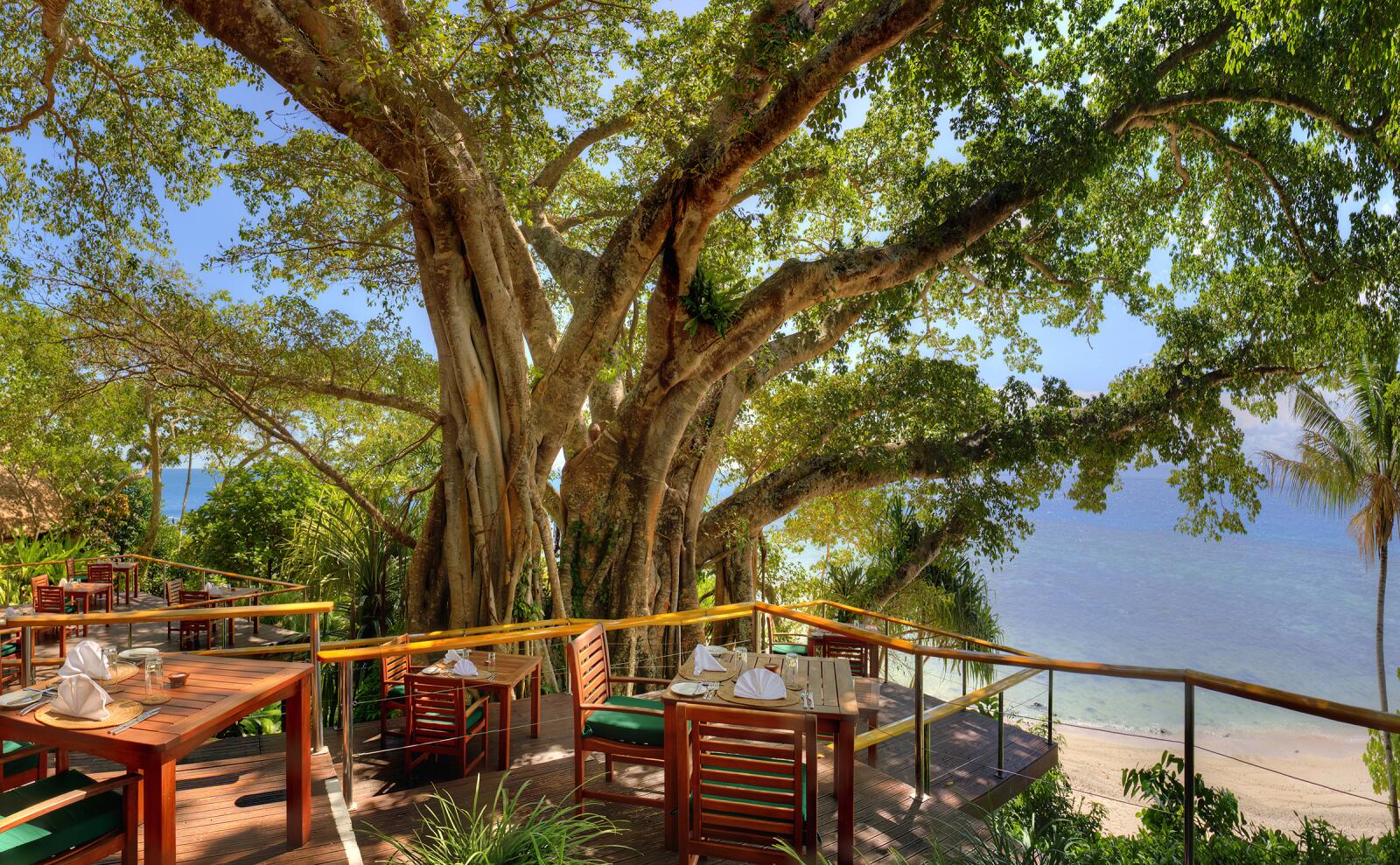 Pacific Harbour Restaurants
For long lazy lunches with a focus on fresh seafood and seasonal produce, try the Banyan Restaurant and Bar at the Royal Davui Island Resort. Dine under the shade of the Banyan trees with the option to pack it all up for an intimate beach picnic or private dinner for two on your secluded balcony.
At The Pearl Resort choose between five sensational restaurants and bars serving unique contemporary fusions. At the waterfront Seduce Restaurant chefs creatively blend locally sourced produce into mouth-watering meals. Visit The Deli for a fresh a la carte menu and explore the Pacific Bar & Grill and Riviera Restaurants & Bar for stunning views and diverse dining options.
Mamanuca Island Restaurants
Fijiana Restaurant is Likuliku Lagoon Resort's signature restaurant, offering a unique dining experience featuring an intimate design and daily degustation menus prepared by an International Executive Chef. Meals are carefully complimented by a wide selection of wine from across Australia, New Zealand and the world.
Tokoriki Island Resort's onsite restaurants are committed to using fresh seafood and local ingredients in their contemporary menus, putting a modern twist on traditional classics. Enjoy a daily rotating menu as you sample dishes from across Asia, Europe and Fiji.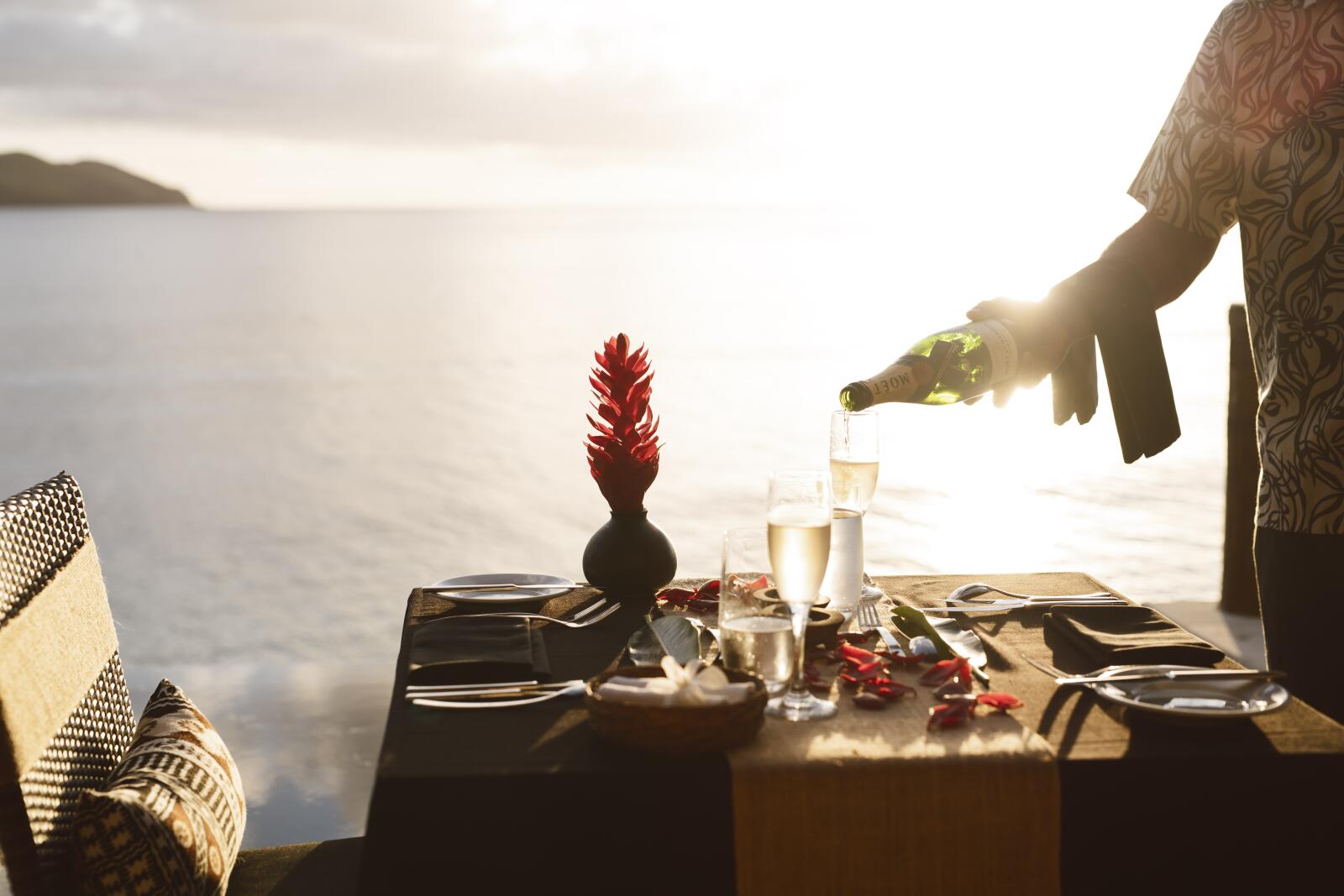 Yasawa Islands Restaurants
Specialising in fresh seafood and home grown fruit and vegetables, the house restaurant at Viwa Island Resort features a fresh a la cart menu and daily blackboard specials.
Enjoy contemporary cuisine at the Yasawa Island Resort & Spa onsite restaurant. Prepared by a professional chef, fresh and local produce are a priority. Meals are paired with fine wines from across Australia and New Zealand from the resort's extensive wine cellar.
Vanua Levu Restaurants
At the Jean-Michel Cousteau Resort, South Pacific, Fijian and international cuisine is served in their stunning island surrounds. Also enjoy the weekly Mongolian BBQ or Fijian Lovo theme nights.
At Koro Sun Resort's Latitude 17, guests can enjoy a romantic dining experience on the resorts Edgewater Lagoon and enjoy spectacular ocean views and a tantalising menu of Asian-Fusion cuisine. Guests will be spoilt with a selection of the freshest seafood and other mouth-watering gourmet delights..
Taveuni Restaurants
At the Vale-Ni-kana Dining Room in Matangi Island Resort, enjoy gourmet cuisine just metres from the sand. Influenced by its island roots, all ingredients are sourced locally and meals are paired with a selection of quality Australian and New Zealand wine and French Champagne.
Together the team of qualified chefs at Qamea's restaurant boast over 100 years of cooking experience. Bringing you South Pacific cuisine with home grown fruit and vegetables and Australian beef and poultry, all meals are accompanied with complimentary wines from the resorts personal cellar.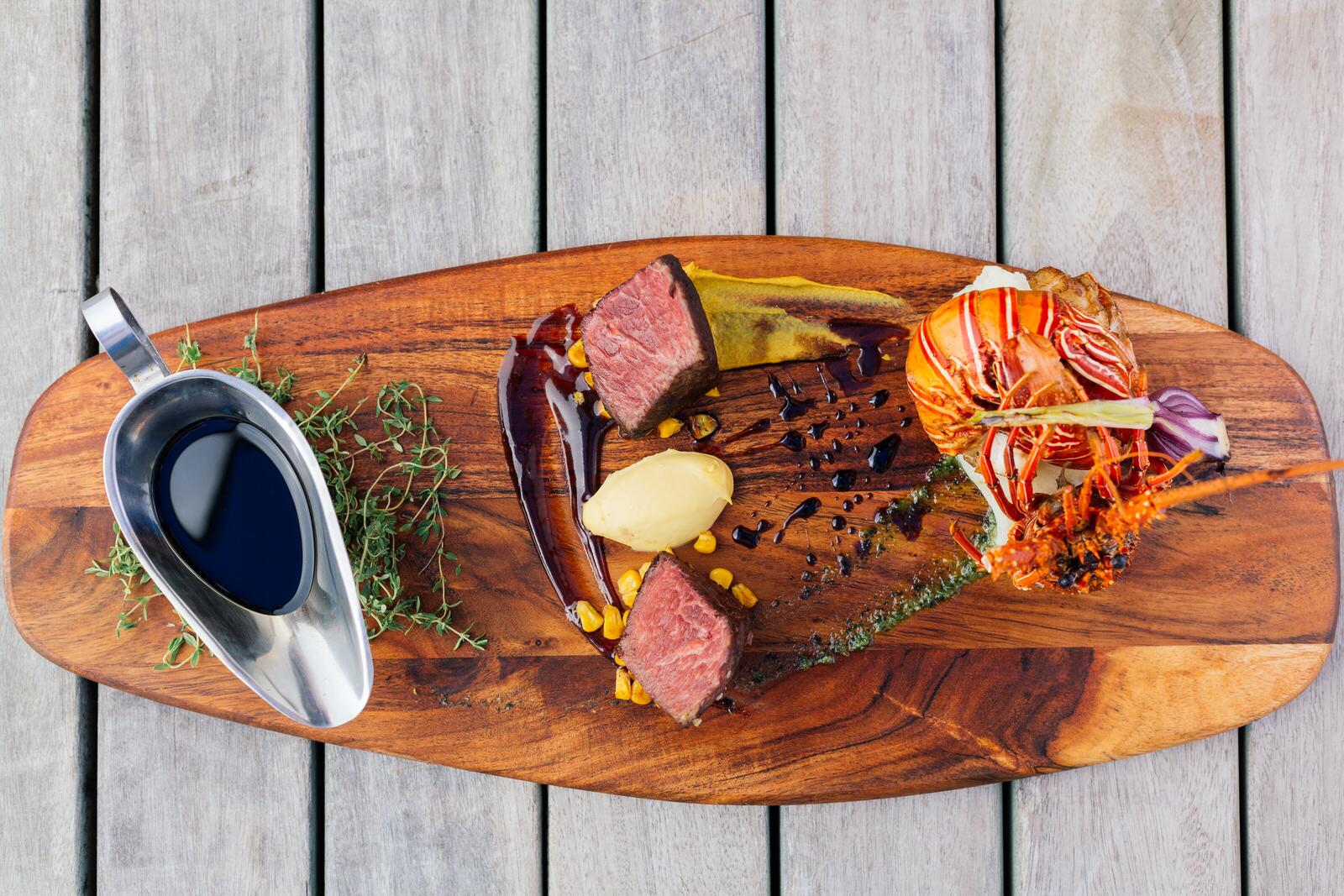 Deals For Top Dining Resorts