Garden of the Sleeping Giant
Whether you visit as part of a tour or when exploring alone, the Garden of the Sleeping Giant is arguable one of Fiji's most tranquil experiences. Thanks to its discrete location, the beautifully landscaped garden may just be one of the South Pacific's best-kept horticultural secrets.
Located on Wailoko Road just minutes from Nadi Airport, the Garden of the Sleeping Giant is nestled in the shadows of the Nausori Highlands and the affectionately named 'Sleeping Giant' Mountain. Featuring a sprawling collection of over 2000 varieties of orchids and Cattleya hybrids, the garden was previously owned by American actor Richard Burr as part of his private collection. Today the garden is open to the public.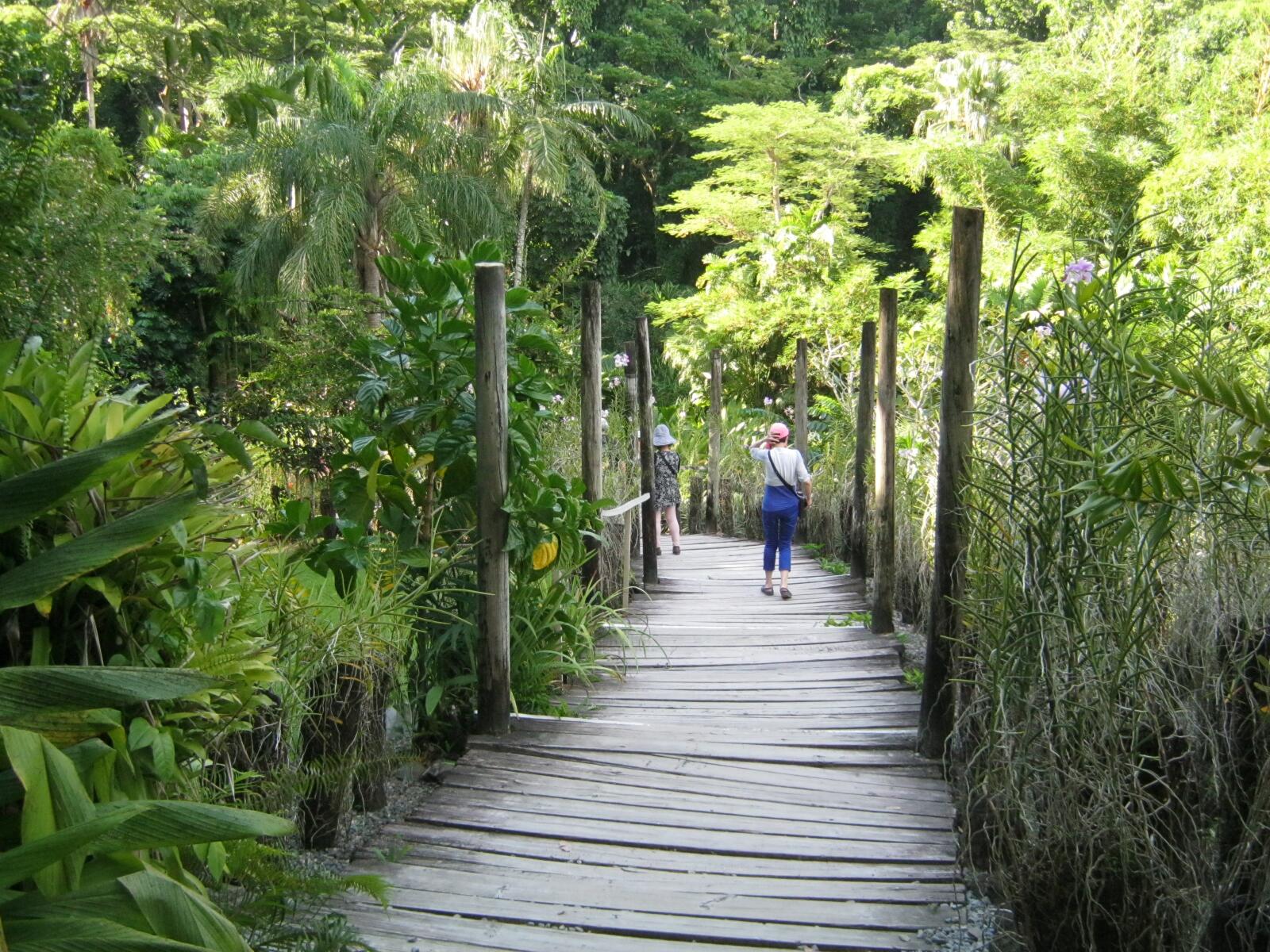 A wonderful place to spend the day, visitors to the Garden of the Sleeping Giant enjoy canopy-covered boardwalks, lush green lawns, peaceful lily ponds, fountains, vocal frogs and dense rainforest.
The highlight of the garden is certainly its orchids. Well displayed and carefully tended to, these breathtakingly beautiful, fragile flowers are at their most impressive in the early morning when bathed in golden light. Marvel at the magnificent Asian orchids and snap photos of the pretty Cattleya hybrids.
Your visit to the Garden of the Sleeping Giant includes a brief but friendly overview of the property as well as some history on how this incredible mountain valley has been transformed into a fantasy garden. Stroll through the grounds at your own leisure or take advantage of one of the complimentary guides who can help to name the fantastic florals found around every corner.
Although flowers are the main focus of the garden, it's an attraction that can be enjoyed by the whole family. The walking path through the tropical rainforest is worth the trip alone and the huge expanses of manicured lawns are perfect for exuberant children looking to burn off some energy.
Nadi Hotel Deals