Sanur Holidays & Travel Guide
Despite being Bali's oldest beachside town, Sanur remains a gorgeous upmarket area with an abundance of holiday resorts and restaurants. Sanur features a wide range of natural, cultural and historical attractions while still offering the fantastic shopping opportunities and stunning beaches that Bali is renowned for. The laidback atmosphere of this region has made it one of Bali's popular holiday destinations for visitors wanting to get away from the bustling party atmosphere of central Bali.
The major attractions of Sanur are centred around rich experiences and the vibrant Balinese culture such as temple shrines and museums. The Le Mayeur Museum is one of the islands most visited attractions and is dedicated to the life works of famous Belgian impressionist Adrian Jean Le Mayeur who used to call Sanur home. The Pura Blanjong (Blanjong Temple) is one of Sanur's most sacred temples and is a must see on any Bali holiday. The temple is home a stone pillar bearing the Prasati Blanjong historical inscription by a 10th century Javanese king, who is said to have ordained the first formal government in Bali. This is Bali's oldest known artefact and is particularly significant to the local people.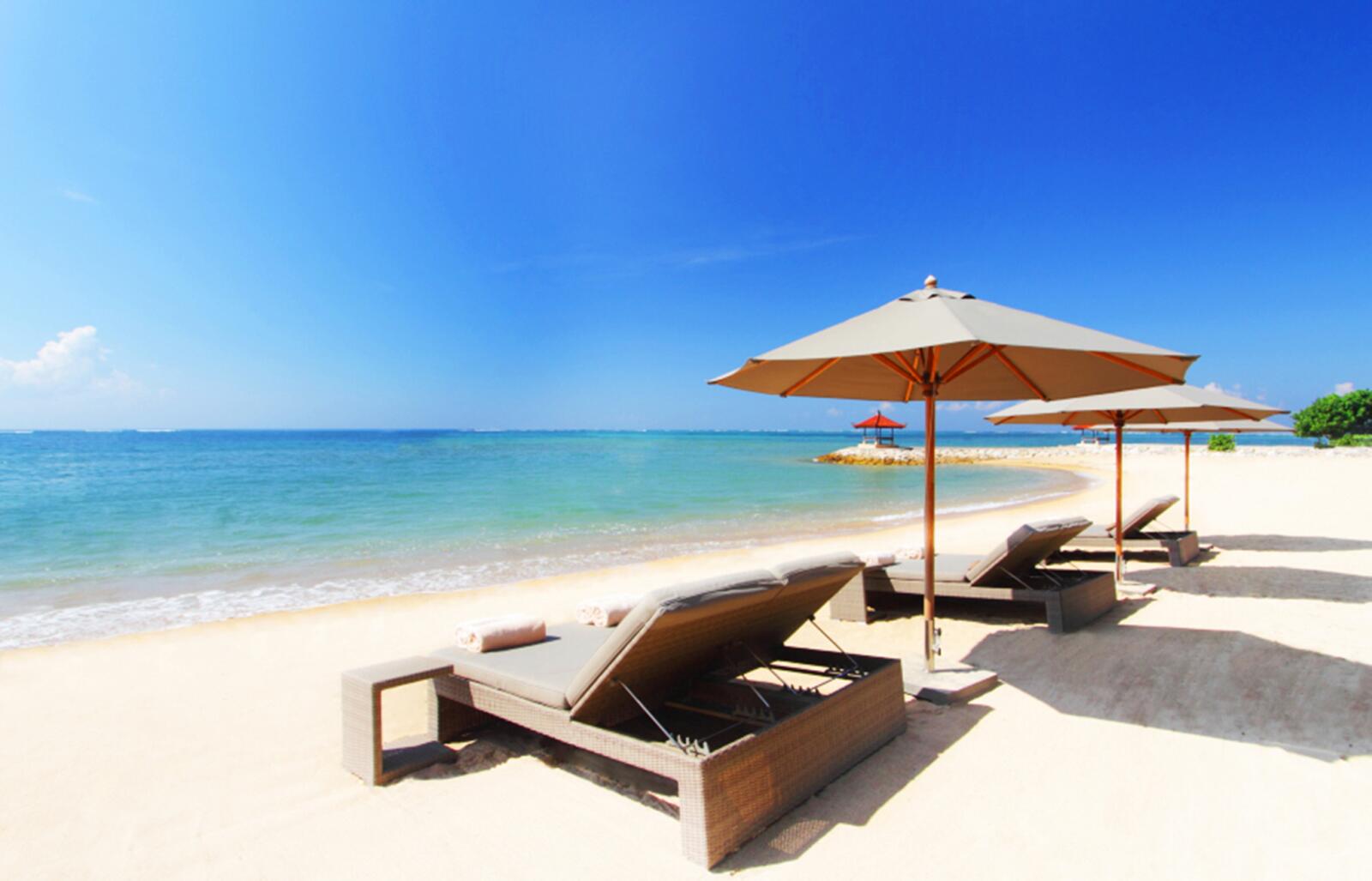 Accommodation In Sanur
Enjoying endless stretches of white sandy shores and scenic landscapes, Sanur offers the perfect backdrop for a range of accommodation options suitable to different tastes and budgets. Ranging from 2.5 stars to 5 stars Sanur accommodation offers the best in beachfront accommodation with many resorts featuring lush lagoon pools and incredible views. Perfect for those seeking a relaxing beachside escape, Sanur is ideal for families and couples alike.
Sanur Holiday Packages
Curating the best deals on flights and accommodation with comfort additions like transfers, meals, kids clubs and insurance, TravelOnline is able to offer customers unbeatable holiday savings. Thanks to an established relationship with Bali suppliers, we can also bundle together travel essentials like flights, accommodation, insurance, and transfers along with added bonuses like complimentary drinks, spa treatments and restaurant vouchers.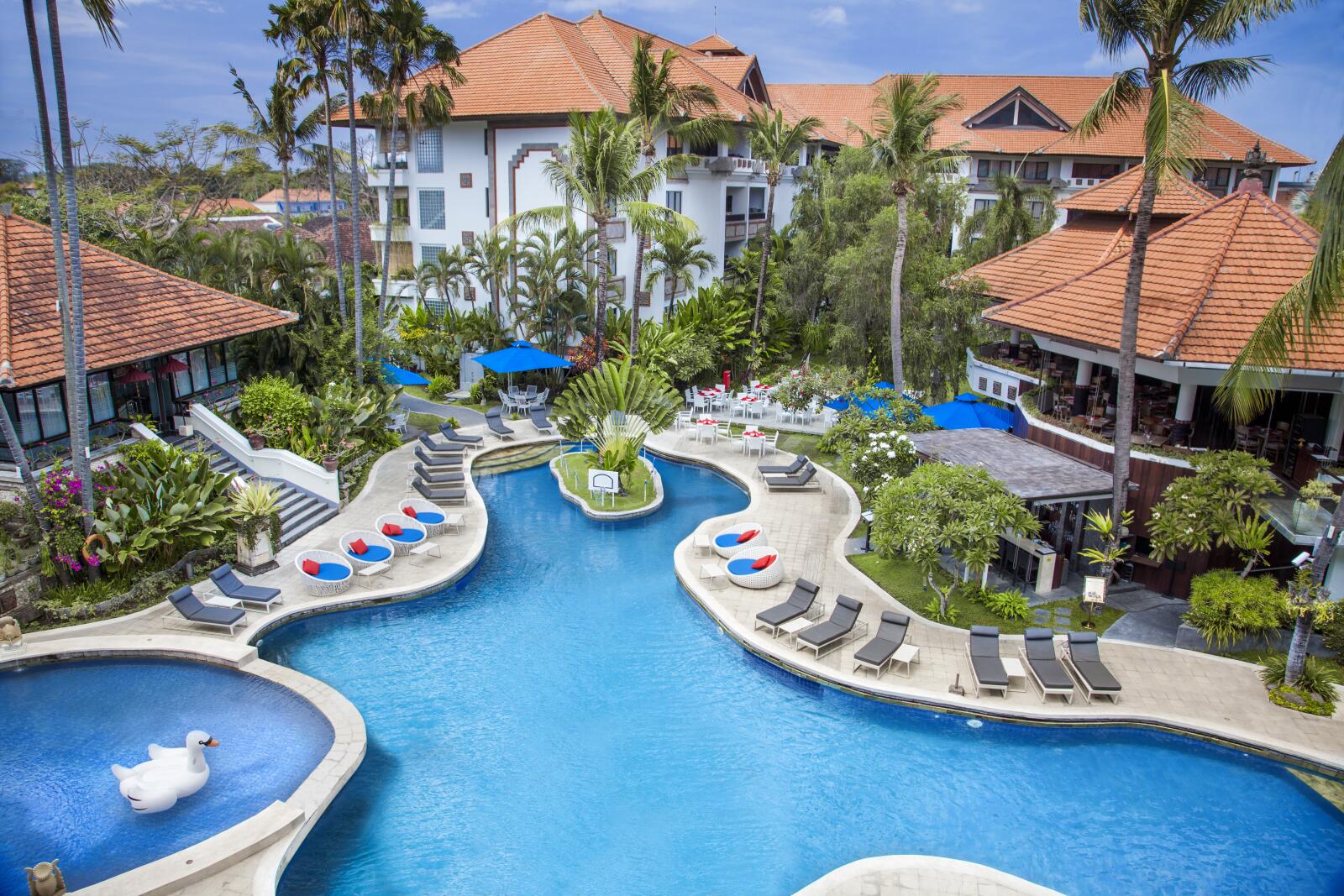 Sanur Facts
The area of Sanur is also known for the colourful giant kites that decorate the skies and are celebrated each July at the annual International Kite Festival. Traditional Balinese kites of up to 10 metres long are handmade and flown in the competition by teams from local villages.
Sanur Holiday Packages