Gili Islands Holidays & Travel Guide
Renowned as a haven for fine wine and dining, the Gili Islands are Bali's exclusive luxury escape. Boasting indulgent accommodation, dreamlike natural scenery and tranquil ambiance, the Gili Islands are just like Bali thirty years ago. Located just a few kilometres off the Island Of Lombok, and once a haven for young people and partying, the Gili Islands are now known for their more contemporary visitors who prefer a sophisticated and relaxing escape. As its popularity and urban culture continues to rise, the Gili Islands provide a fantastic array of quality Asian and Western bistros, seafood buffets and beachside cafes so you don't have to lift a finger on your Bali holiday if you don't want to.
The Gili Islands enjoys some of the best surfing and snorkeling hot spots across all of Bali with visibility generally within 15-20 m. Drift diving is also a popular activity thanks to the islands exposed geographic position and strong currents. With no cars or motorbikes on the entire island, visitors can experience true tropical bliss and discover Bali nature at its most pure.

Gili Islands Accommodation
The Gili Islands offers a range of affordable and comfortable accommodation options to suit all styles and budgets. Ranging from 4 stars to 4.5 stars, Gili Islands accommodation boasts idyllic tropical settings, stylish amenities and locations close to the local attractions and neighbouring islands. Whether you're seeking an all inclusive family friendly resort, or romantic private villa, Gili Islands accommodation has it all.
Gili Islands Holiday Packages
For travellers in search of the best deals on flights, accommodation, transfers, travel insurance and local tours, TravelOnline offers customised holiday packages to the Gili Islands at the best prices. Streamline your holiday planning as our holiday experts look after the details and relax knowing that you've secured the most affordable, comprehensive Gili Islands holiday package.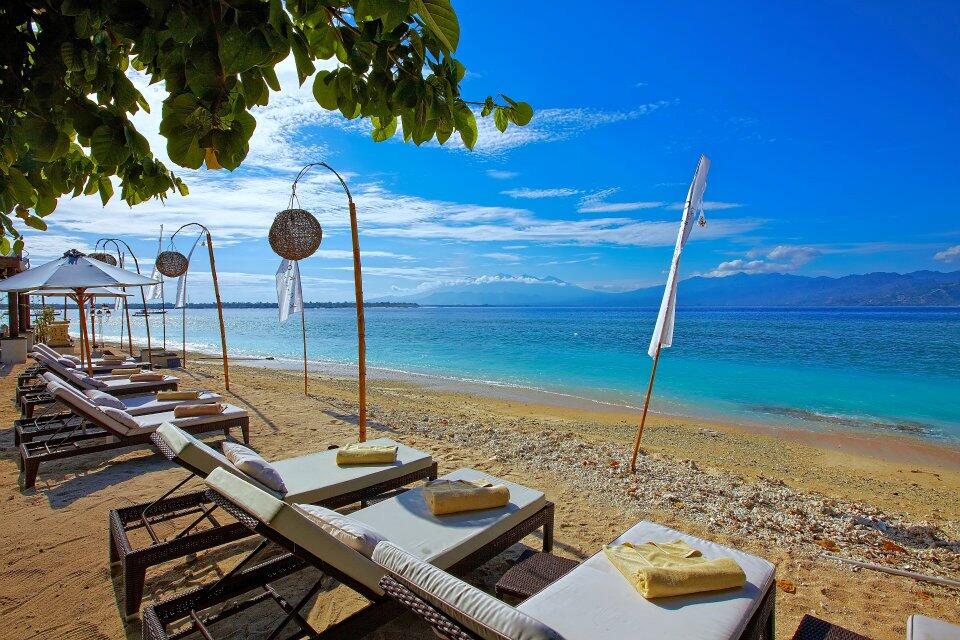 Did You Know?
Cars and motorbikes are prohibited on the Gili Islands to protect the natural environment. Instead, locals use a horse-drawn carriage or cidomo to get around! The cidomo's are also great way for tourists to get around the island, however, the islands are just a few kilometres wide and it is easy to explore by walking or hiring a bike.
Popular Packages For Bali