Taman Ayun Royal Family Temple
Boasting brilliant architecture, tranquil surrounds and lush gardens, Taman Ayun Royal Family Temple is an iconic Bali landmark that tourists know and love. A magnificent example of traditional architecture, the temple complex is situated in Mengwi village in the Badung region and features peaceful courtyards, impressive expansive gardens, fish ponds and lotus.
Built in 1634 by Tjokerda Sakti Blambangan, the ruler of the kingdom at the time, the architecture was heavily influenced by the Chinese. Taman Ayun Royal Family Temple complex is considered the 'Mother Temple' and its impressive profile is dominated by the magnificent towering tiers of temple shrines. These lofty levels reach towards the sky as a gesture of reverence for noble ancestors and deities.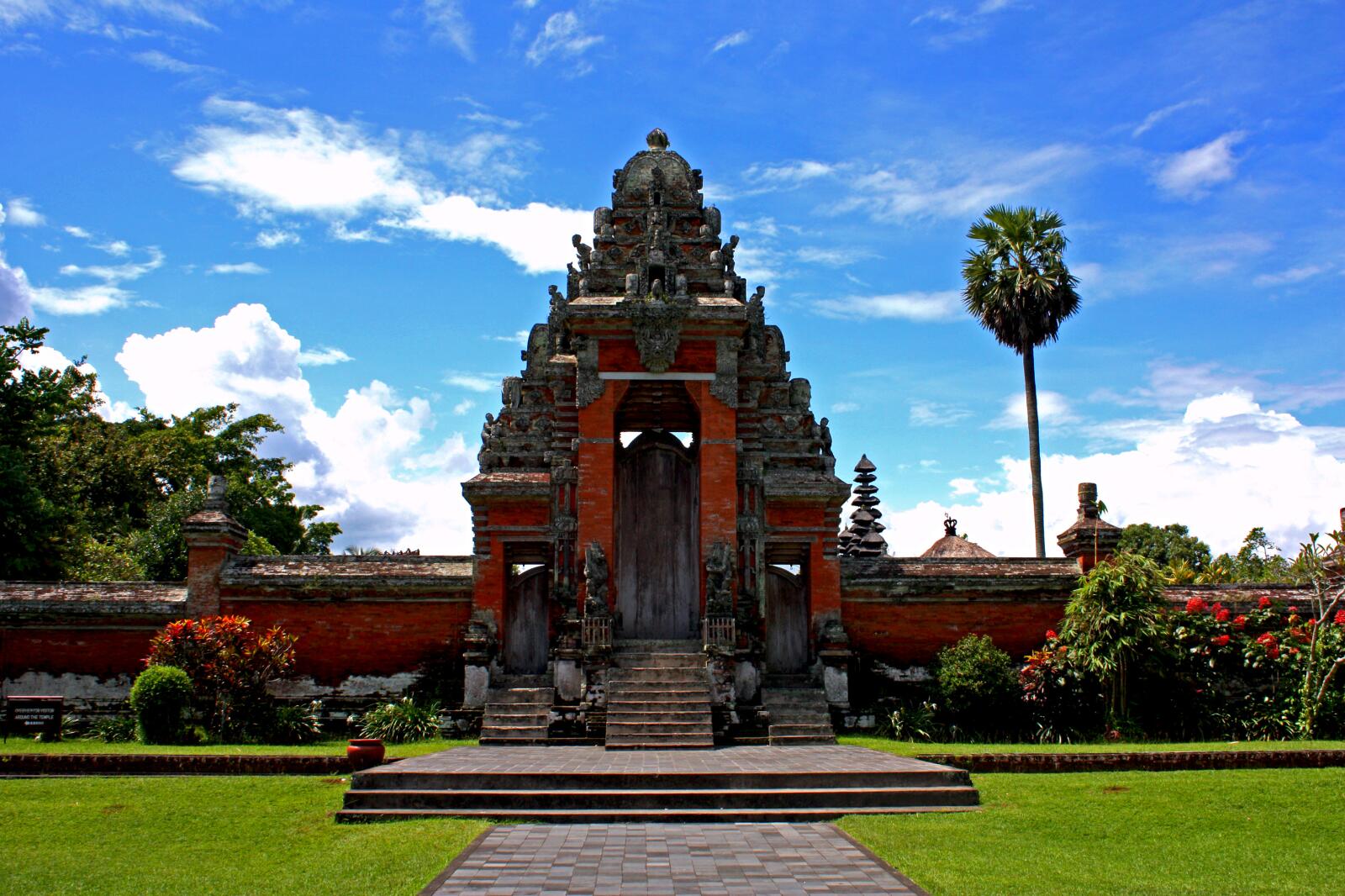 A main site for worship among the people of Mengwi, the temple serves as a unified symbol for the community and its royal family. The temple complex of Taman Ayun Royal Family Temple is comprised of four different divisions, each ranking higher than the other. The Jaba is the first or 'outer division' of the temple complex and is only accessible through a single entrance the leads to a walkway over the ponds. Just inside the entrance is a small guardian shrine and to the right you'll find a large 'wantilan' hall for communal gatherings. Also seen in this area is a tall fountain whose spouts jut out to cardinal directions. In the following court you will find Pura Luhuring Purnama, a beautiful small temple compound.
To enter the second and third terraces, visitors must pass through the second gate to Bale Pengubengan, a small shelter featuring ornamental depictions of Dewata Nawa Sanga, the nine Hindu gods which guard the compass points. To the east is a small temple known as Pura Dalem Bekak while in the west, an 8m high bell tower is known as Bale Kulkul to the locals. If you climb up the tower you will be rewarded with spectacular views of the entire temple complex.
The fourth and final court of Taman Ayun Royal Family Temple ranks the highest as it is the most sacred. Known as Utama Mandala, the central gate is ornately decorated and home to sacred paraphernalia and heirlooms. This section is only opened during important ceremonies.
Open every day from 9:00am-4:00pm, entry to Taman Ayun Royal Family Temple is 20,000 Rupiah (AUD $2.00). Visitors are advised to bring appropriate clothing covering shoulders and knees as a sign of respect.
Deals for Taman Ayun Temple