Gitgit Waterfall
Concealed deep within the lush tropical jungle, Bali offers a wonderful variety of waterfalls that make for popular tourist attractions, particularly for those who enjoy adventure and the great outdoors. Located just a short 10km drive south of Singaraja, Gitgit Waterfall is a spectacular natural attraction offering steep cascading falls, peaceful streams and verdant rain forests. Renowned as Bali's most famous waterfall, Gitgit is home to several falls of different shapes and heights which are set amidst natural rock pools in a tranquil jungle landscape. A soothing experience and great alternative to the hustle and bustle of the city, Gitgit Waterfalls provide some of Bali's most stunning scenery.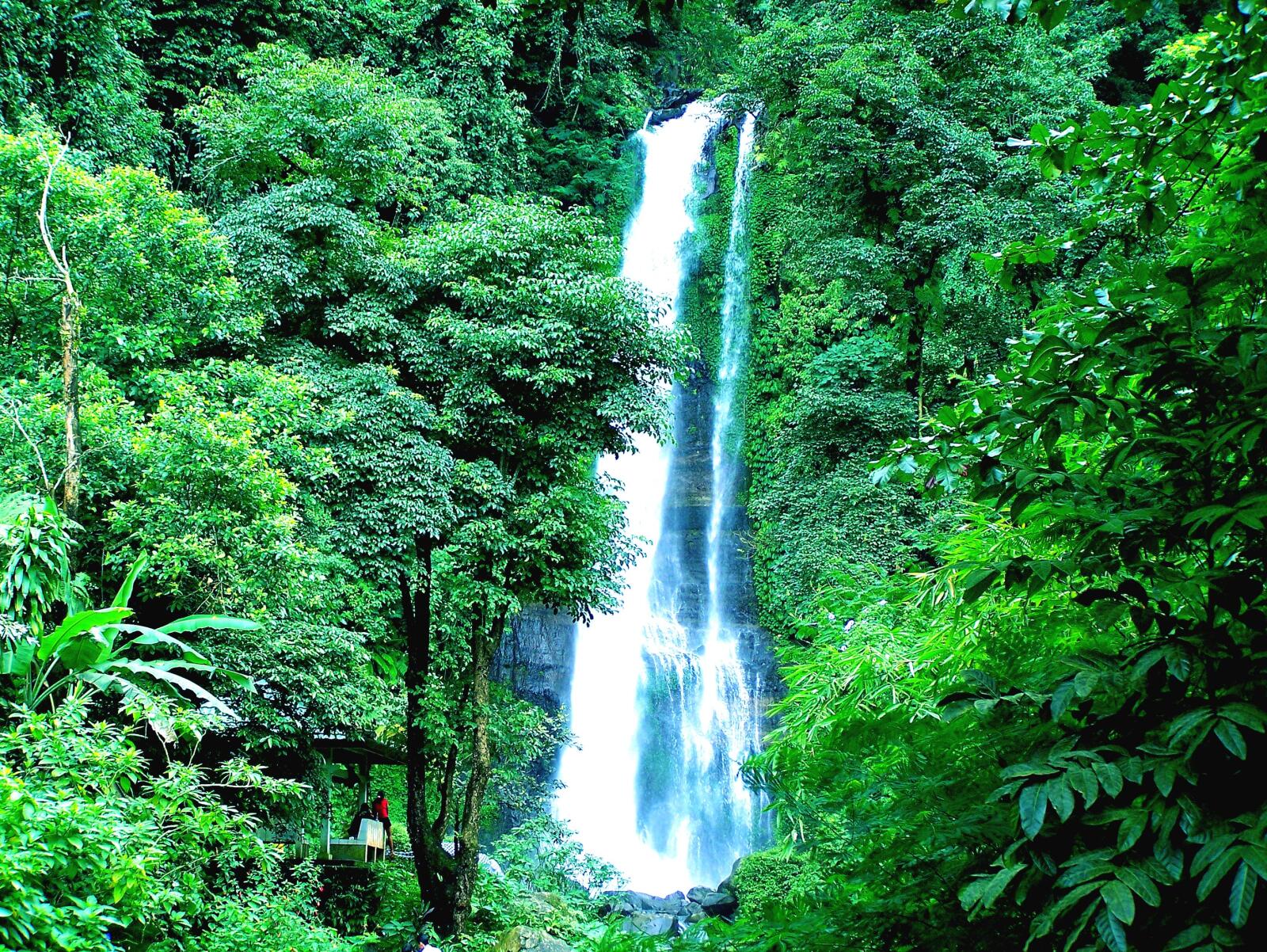 Situated in the Gitgit Countryside, Gitgit Waterfall is easily accessible from the main road that connects Singaraja and Bedugul and is often included as a sightseeing stopover on tours and itineraries that visit Lovina Beach and Northern Bali. Gitgit Waterfall is suitable for most visitors and is a relatively easy trek with only a low level fitness required.
The path to Gitgit Waterfalls is paved and easy to follow and should take around 15 minutes one way. Take your time as you leisurely stroll down a lush ravine and soak up the stunning vegetation for some great photo opportunities. Upon reaching the base, you'll be immediately impressed by the spectacle of the 40m cascading falls that constantly pour into the rock pool below. Cool off with a plunge into the rock pool and explore the small shrine that watches over the site. Gitgit Waterfall is often referred to as the 'twin falls' or Air Terjun Kembar Gitgit by the locals because of the two equal streams which often split from its flow.
Gitgit Waterfall flows plentifully all year round, however the waters are clearer during the dry season from April to October. Entry to Gitgit Waterfall is very affordable, with the entrance fee only costing 20,000 Rupiah (AU$2.00). We recommend arriving to the falls early, as they can become busy throughout the middle of the day.
Some Of Bali's Best Deals