Know Before You Go FAQs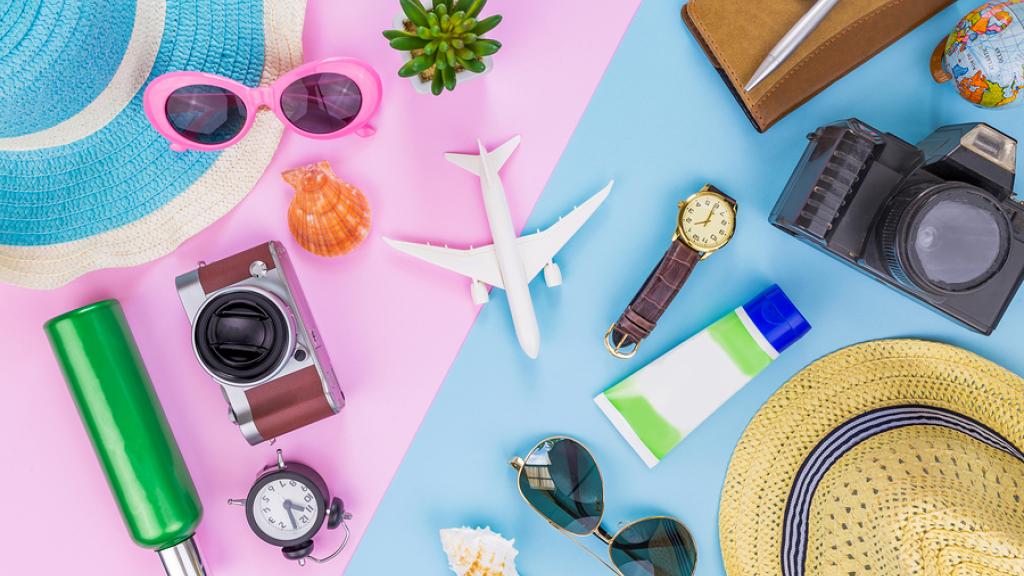 When is the best time to visit?
As Australia's largest state, Western Australia's climate is as diverse as the destination itself. The best time to visit Western Australia depends on where you'll be going and what you want to see. Known for seasonal attractions including whale sharks and wildflowers, you'll need to make sure you're going in season for certain tourist attractions. Generally, summer is best for visiting the south of the state from November to March for warmer temperatures and less rain while the dry season in the north of the state is ideal for visiting from May to October when temperatures tend to be more mild.
Is getting to Western Australia easy?
By Air: Perth Airport is the international and regional gateway to Western Australia. Strategically located as one of Australia's closest airports to South East Asia, Europe and Africa, Perth Airport is Australia's fourth largest airport in terms of passenger traffic. Getting to Western Australia by air is the easiest and quickest option, with most flights direct to Perth. Located only 12 km from the heart of Perth, the airport is part of a 2,105 hectare site, which has the capacity to expand to meet projected commercial aviation demand well into the 21st century. Broome and Broome International Airport are established as the regional hub of Australia's Northwest and the Gateway to the Kimberley. Serving business, personal and tourist travellers, BIA has around 300,000 passengers through its gates each year, making it the largest regional airport in WA.
By Rail: The Indian Pacific is one of the world's longest and greatest train journeys. But most of your cruising will be across the vast continent of Australia. From the spectacular Blue Mountains to the treeless plains of The Nullarbor, where the train travels the world's longest straight stretch of railway track (478 kilometres). The journey from Sydney to Perth covers 4352kms and in either direction you'll have three nights aboard the great train.
By Car: Although a 2WD vehicle will get you to the majority of sites and attractions in the region, to explore some of the special locations in remote areas, a 4WD is absolutely essential. Good travel advice for those using 4WD vehicles is make the trip fun but keep it safe, make sure you plan ahead for your journey and always advise somebody of your travel schedule. Its recommended that you download your route maps before setting off as some areas of WA have unreliable phone coverage and internet access. Alternatively, paper maps are an excellent option to ensure you always have a reliable navigational aid, as well as allowing you to make any detours along the way. Some GPS systems will route via dirt tracks and other roads unsuitable for driving, so if you intend to navigate via GPS it's a good idea to compare your route with other maps first.
How do I get around Western Australia?
Getting around Western Australia is easy and affordable thanks to a robust, regular and accessible public transport system in the major cities, however some of the more remote destinations will require your own transport. The regional gateway to WA, Perth Airport offers a multitude of transport options to get you in and around the city. Taxis, buses, shuttle services and ride sharing are all easy and affordable ways of getting around Perth. However if you wish to travel to other popular holiday regions such as Margaret River, Geraldton or Yallingup you will need to hire a car. A regular 2WD car will get you to most sightseeing and attractions in Western Australia, however to visit some of the more remote areas a 4WD is essential.
Australians drive on the left, which can be disconcerting for visitors used to driving on the right side of the road. Roads are generally good and major routes well signposted. Speed limits and distances are expressed in kilometres and vary substantially from 50 kph in residential and heavy traffic areas to 110 kph on freeways. Drink driving is a serious offence and heavily policed. The legal limit of .05% is quite low - roughly equivalent to two small glasses of wine in the first hour and one an hour thereafter for men, less for women.
What is the time zone in Western Australia?
The time zone in Western Australia is Australian Western Standard Time (AWST) which is 8 hours ahead of Greenwich Mean Time (GMT+8). This places Western Australia 2 hours behind of the rest of the country which is important to remember when coordinating your flights, arrival times and other activities.
Compared to other states of Australia, WA also operates on reduced retail trading hours on Sunday where some shops are not open at all, while others operate from 11am to 5pm. This is important to note if you're planning on picking up supplies throughout your trip. Metropolitan areas like Perth operate on reduced Sunday trading while in non-metropolitan areas, retail traders are closed completely on Sundays.
Do they have ATMs, and can I use my credit card?
Western Australia (but mostly the major towns) is home to most major banks that offer a wide range of services including currency exchange. Electronic banking machines operate 24 hours a day at selected locations.
Banking hours: (in most major towns)
9.30am till 4.00pm Monday to Thursday
9.30am till 5.00pm Friday
9.00am till 1.00pm Saturday (Selected banks only)
Traveller's cheques and credit cards are welcomed at most establishments. Foreign currencies can be exchanged at various Bureau de Change outlets around major cities and airports. Suitable identification may be required for financial transactions.
What is the currency in Australia?
The Australian dollar is divided into 100 cents. One and two cent coins are no longer in circulation, but many items in shops and supermarkets are priced in odd amounts, such as $1.97 or $9.99. The law dictates that the TOTAL bill is rounded up or down to the nearest 5 cents. So $19.97 becomes $19.95, $19.98 becomes $20.00. Coin denominations are 5c, 10c, 20c, 50c $1 and $2. Notes are $5, $10, $20, $50 and $100, are colour coded and made from a plastic compound that will survive a wash or a swim.
Do I need to tip in Western Australia?
No service charge applies in Australia, and tipping is not mandatory, however a 10% tip in restaurants and hotel bars is standard for great service.
Are there any restrictions on buying alcohol in Western Australia?
The minimum legal 'drinking' age is 18. When going to bars and nightclubs, you should carry identification to prove you are at least 18 years old. You may not be let in otherwise. No one may buy liquor from a bar or liquor store (bottle shop) unless they are at least 18 years. Buying liquor for a 'minor' is illegal.
Do I need a passport or visa?
Unless you are an Australian or New Zealand citizen, you will require an Australian visa to enter Australia. New Zealand passport holders can apply for a visa upon entering Australia, however all other travellers must apply for the visa before leaving their home country. For more information about visa's and entry requirements, visit the Australian Department of Home Affairs website.
What happens if I get sick on holiday?
Perth has medical services and major hospitals capable of administering advanced and specialised medical care. The region also has ambulance, fire and police services. Most large rural towns have madical care facilities. However there are many remote areas of Western Australia that have little or no health services so traveller's insurance is highly recommended.
Can I use my phone and internet?
Local calls from public payphones are untimed and cost a standard rate, while international and long distance calls are charged according to the time spent on the phone. Most mobile phone providers will receive service in WA however for international visitors with an unlocked mobile phone, local sim cards can be purchased to use while travelling. If you are unsure, contact your service provider to see if international roaming is available. Free WiFi is also available among the main tourist areas, hotels, resorts and internet cafes. The south west of the state has total phone coverage while regional areas have limited moblie phone services.
Does Western Australia have any dangerous creatures
Western Australia is home to some dangerous creatures including sharks and box jellyfish in the water and poisonous spiders and snakes on land. Saltwater and freshwater crocodiles are also found in WA and these prehistoric creatures inhabit creeks and estuaries in the nothern regions of the state. Risk areas are well signed. Box jellyfish, bluebottles and irukandji are sometimes found off the coast between October and April. Avoid these creatures as they can cause any number of mild and/or extreme symptoms.
Do I need travel insurance?
Yes. travellers should always take out travel insurance. Regardless of your good health or preferred style of holiday, travel insurance protects you against accident, illness or injury. Insurance can also cover you and your family in case of acts of nature, lost or stolen luggage and in light of unexpected changes to your travel plans (please refer to product disclosure statements for coverage details).