Vanuatu Restaurants
Vanuatu restaurants are as varied as the islands themselves and offer standalone venues for a more authentic island experience as well as a great range of quality dining venues located within the grounds of many of the hotels and resorts. There are a great range of Vanuatu restaurants located on Tanna Island, Espiritu Santo and Efate Island with the majority concentrated in Luganville and Port Vila.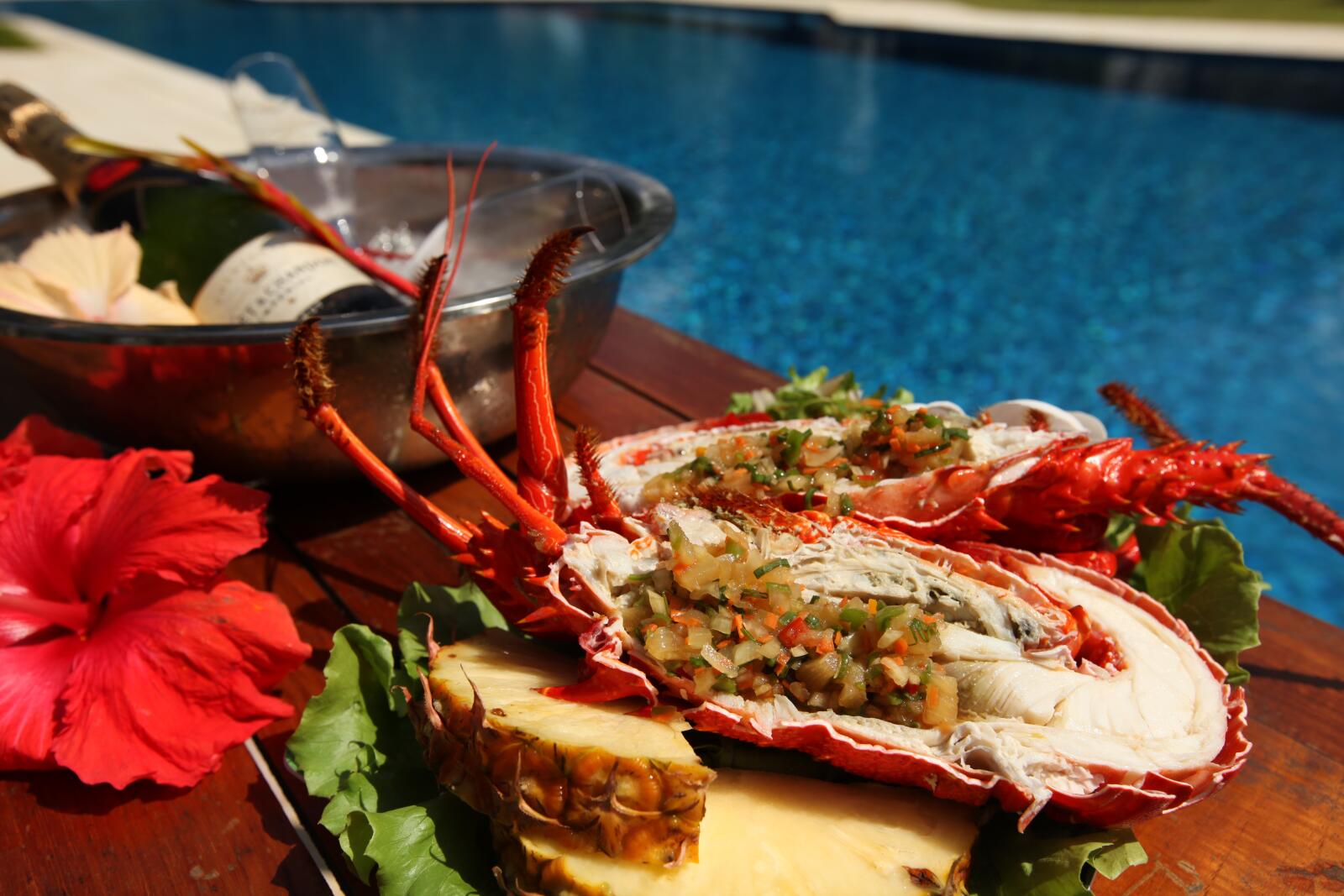 Vanuatu restaurants offer a variety of cuisine including Korean, Sushi, Chinese, French, Italian, Polynesian, Melanesian, Ni Vanuatu and of course all the Western favourites. Vanuatu is renowned for its organic beef and fresh caught local seafood, however the standard of meals and service will varying depending on where you choose to dine. Although prices can be higher than expected, generally the quantity and quality of food served in Vanuatu restaurants is quite high.
Aside from Vanuatu restaurants, there are also a wonderful array of waterfront bars, delis, cafes, patisseries and bakeries and the local markets are the perfect opportunity to try some traditional Vanuatu fare including tulak, lap lap and nems. The markets are also a great place to pick up fresh produce which is ideal for visitors who have the facilities to self-cater. A far more affordable way to dine, particularly for families and extended stays, produce such as fresh fruit and vegetables, bread, pastry and cakes, herbs and even seafood are all available from the local markets and are proudly fertiliser, pesticide and preservative free.
While on holidays, you'll no doubt want to enjoy a drink with your meals and many local supermarkets offer the convenience of being able to purchase alcohol as well as selected corner stores and of course dedicated liquor outlets. Imported alcohol can be expensive however the local spirits and beer are far more affordable and are an enjoyable way to experience the Vanuatu way of life. It is important to note that it is actually illegal to purchase alcohol from midday Saturday to Monday morning in Vila, however Vanuatu restaurants and bars are permitted to offer full service.
Deals For Vanuatu Resorts