Resorts in Vanuatu with Free WiFi
There's just something about being able to go online while you're travelling overseas. Whether it's the comfort of knowing that friends and family are just an internet connection away or the guilty pleasure of plastering your enviable holiday snaps all over social media, internet access is now becoming more important than ever when it comes to overseas travel. This great range of resorts in Vanuatu with free WiFi caters to all your internet access needs without having to shell out your precious spending money on something as simple as an internet connection.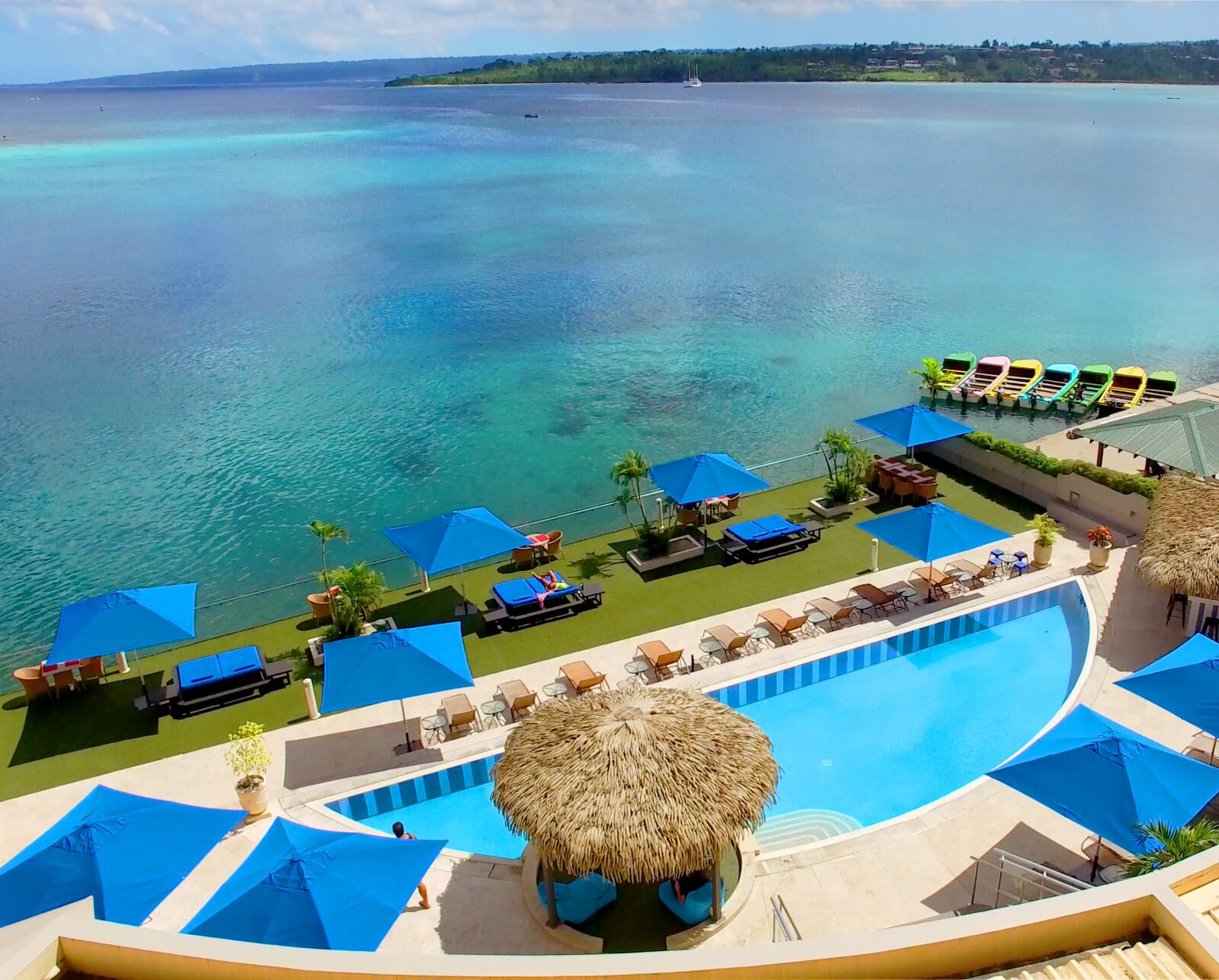 Resorts in Vanuatu with free WiFi range from 4 to 4.5 stars and can be found in both Efate and Espiritu Santo. Whether you prefer the comfort and convenience of accessing the internet from your room or don't mind logging on while you're on the go, these resorts enjoy both in-room WiFi options as well as WiFi hotspots in central and selection areas of the property. Saving you from a skyrocketing bill when you arrive home or the expense and hassle of enabling data roaming while you're overseas, these resorts in Vanuatu with free WiFi are ideal for both business or pleasure.
Located on the absolute waterfront of Vila Bay, Efate's The Grand Hotel & Casino offers 4 star accommodation with views of Iririki Island. Boasting free WiFi internet access throughout the hotel, The Grand also features in-room WiFi and a host of other excellent facilities. Offering a relaxing 'castaway' experience off Espiritu Santo, Ratua Island Resort & Spa offers 4.5 star accommodation with complimentary WiFi access in it's beautiful Yacht Club facility where you can enjoy a bite to eat, a cold drink and lovely views of the yachts on the water as you surf the net.
For the best way to stay connected while visiting the South Pacific, these resorts in Vanuatu with free WiFi not only offer a convenient and affordable way to access the internet but also offer a great range of accommodation and other onsite facilities for a comfortable and relaxing stay.
Related Vanuatu Specials