Cloud 9
Fiji's floating paradise, Cloud 9 is a stunning moving bar and music venue that lies adrift on the waters of Vanua Malolo on the Ro Ro Reef. Just 40 - 45 minutes by boat from Port Denarau on mainland Fiji, guests can also visit the heavenly venue by seaplane or jet ski.
Those seeking an exceptional holiday experience will find this unique opportunity irresistible. Arrive on Cloud 9 in the morning and spend your day kicking back, enjoying a drink (or three) and exploring the stunning surrounding waters. Also functioning as a water sports hub, guests can take jet ski tours out to the famous 'Cloudbreak' surf break, visit uninhabited islands and even experience the thrill of parasailing over the crystal-clear Ro Ro Reef.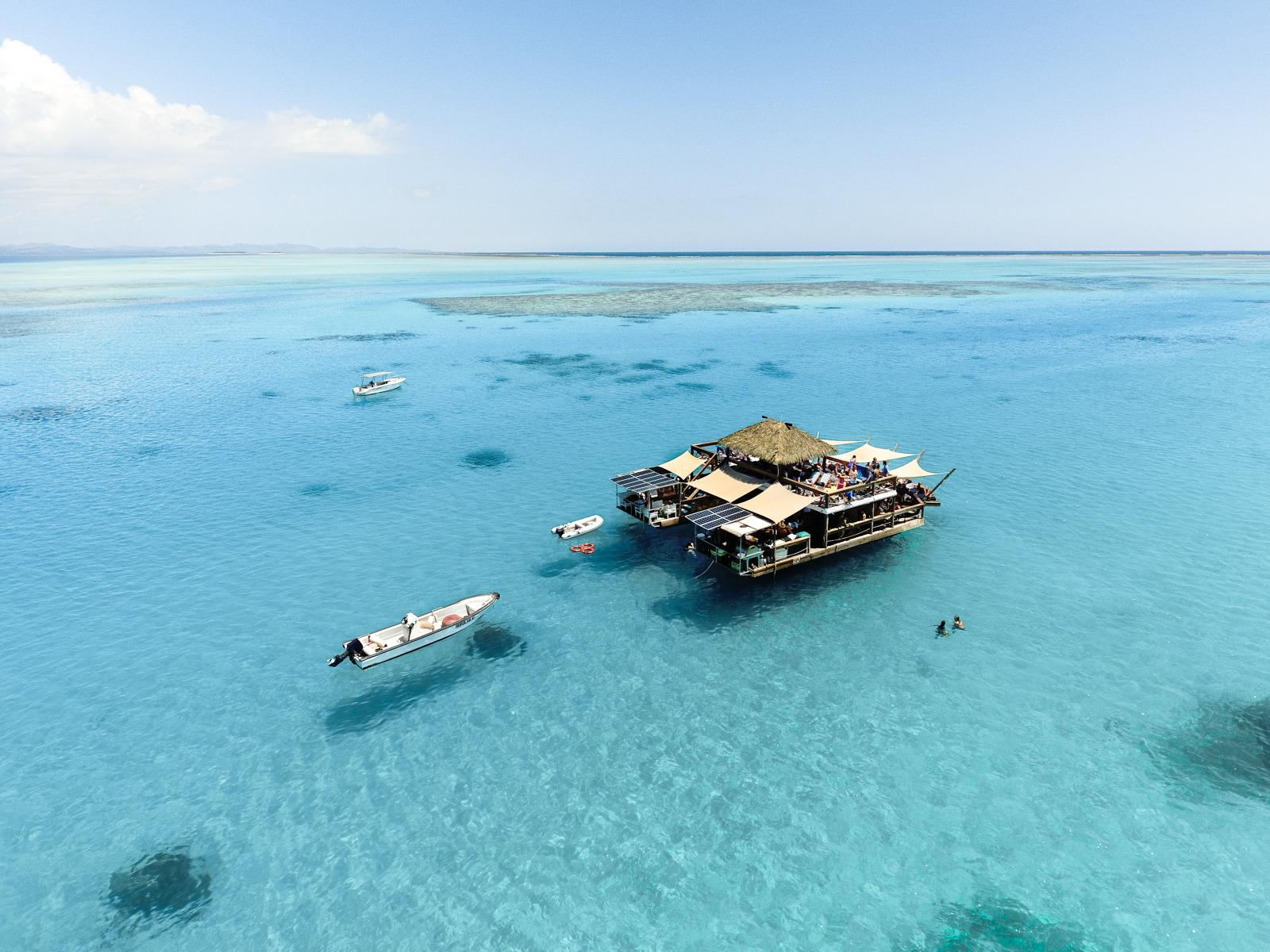 Head back to Cloud 9 for a taste of their authentic Italian wood fired pizzas. Straight from the oven, this exceptional pizzeria also serves up Gluten Free and Vegetarian iterations. Guests seeking something else will enjoy the full menu on offer, hand made by the in-house Fijian chef.
On board, lie back in bliss on the top deck sun loungers or dive into the surrounding waters, using hired snorkel gear to explore the kaleidoscopic reef. Cloud 9 is committed to keeping the region clean and safe, with environmentally friendly practices at the forefront of operations. A member of the Mamanuca Environment Society (MES), Cloud 9 tanks and transports all septic, solid and liquid waste back to the main land each day, disposing it to the highest environmental standards. Cloud 9 is also fully powered by solar energy and is a zero carbon emitting facility.
Cloud 9 is manned by two Class 5 captains who are fully trained in first aid and are on board at all times. To get to Cloud 9 from the main island, boats are available from Port Denarau. If you're staying on one of the Mamanuca Islands, just ask the friendly staff at your resort activities desk to arrange a boat transfer or water taxi to Cloud 9.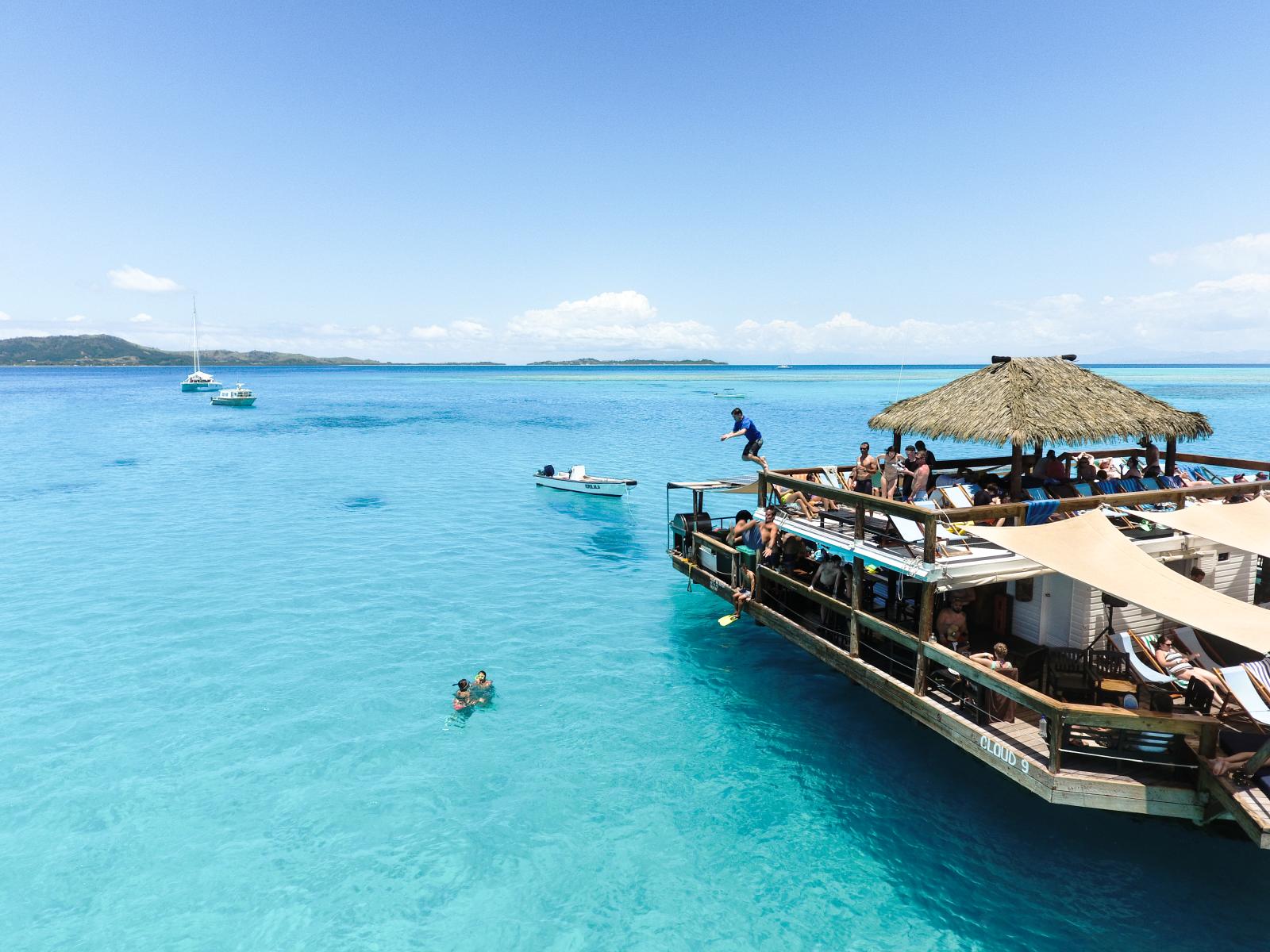 Island Deals Near Cloud 9