5 Star Phuket Accommodation
Known for its picturesque scenery, alluring culture and spectacular attractions, Phuket is a favourite holiday destination for all. While Phuket's reputation has been built on affordable accommodation, the fantastic range of 5 star Phuket accommodation that is available certainly makes for an indulgent holiday.
Much more inexpensive than most 5 star accommodation found throughout the world, Phuket's 5 star resorts enjoy the same level of service, accommodation and facilities of other 5 star hotels but without the hefty price tag that often goes along with them.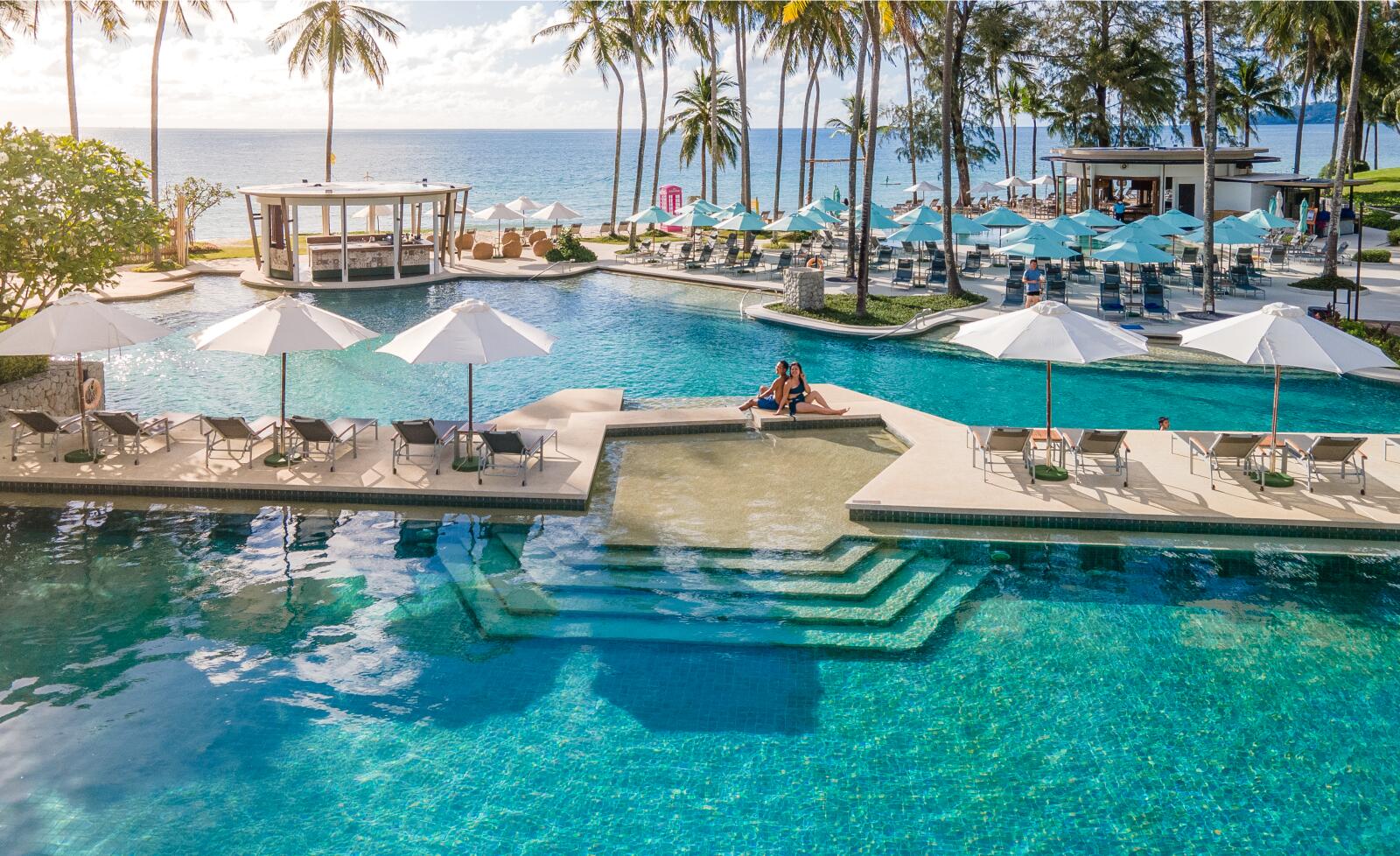 Phuket | 5 Star Holiday Packages
5 star Phuket hotels can be found throughout Phuket's most popular regions including Patong Beach, Karon Beach, Bang Tao Bay and Surin Beach. TravelOnline's 5 star Phuket holiday packages offer a higher level of luxury and a host of exclusive benefits.
Top 5 Star Phuket Accommodation
Centara Grand Beach Resort Phuket: Adjacent to beautiful Karon Beach, the resort enjoys a secluded location that is still conveniently close to attractions and entertainment. Boasting stunning views of the Andaman Sea, guests can enjoy 261 spacious and well-appointed rooms with Sino-Portuguese styling as well as premium spa deluxe rooms with private Jacuzzi's and pools.
Radisson Resort & Suites Phuket: Experience an easier pace of life at this 5-star destination, offering casual luxury and unparalleled service. From elegantly designed accommodations to a range of world-class amenities, this resort sets the benchmark for exceptional hospitality. With its idyllic setting and meticulous attention to detail, guests can expect an extraordinarily relaxing experience that exceeds all expectations.
Keemala Phuket: An enchanting luxury resort nestled in lush rainforest, Keemala Phuket is inspired by ancient tribes. This unique retreat offers lavish villas, a serene spa, and exquisite culinary experiences. With breathtaking views and a blend of luxury and cultural immersion, Keemala Phuket promises an extraordinary escape for discerning travellers.
Phuket Marriott Resort & Spa, Merlin Beach: Set on the secluded Tri-Trang Beach nestled amongst 12 acres of towering palms and exotic gardens, Phuket Marriott Merlin Beach is a prestigious resort that offers a truly luxurious experience. With elegant accommodations, world-class facilities, and impeccable service, this beachfront retreat is the epitome of sophistication and indulgence.
SAii Laguna Phuket: Located in Bang Tao Bay on 20 acres of lush tropical gardens and just moments from the Andaman Sea, SAii Laguna Phuket is an exceptional retreat that offers a seamless blend of modern design and authentic Thai hospitality. Indulge in the resort's world-class facilities, including a stunning infinity pool, a serene spa, and a private beach.