Best Time To Visit Thailand
The best time to visit Thailand is in the cooler season between November and February when temperatures sit pleasantly around the late 20s. However one of our favourite things about Thailand is that there is no bad time to visit thanks to its warm tropical weather and laid back beach resort lifestyle. Of course the best time to visit Thailand depends on the kind of holiday you're after and they things you'll want to do while you're there. Considerations such as weather, festivals and pricing as well as which regions you would like to visit, all play a crucial role in holiday planning. Consider the following factors when deciding the best time to visit Thailand for your perfect holiday.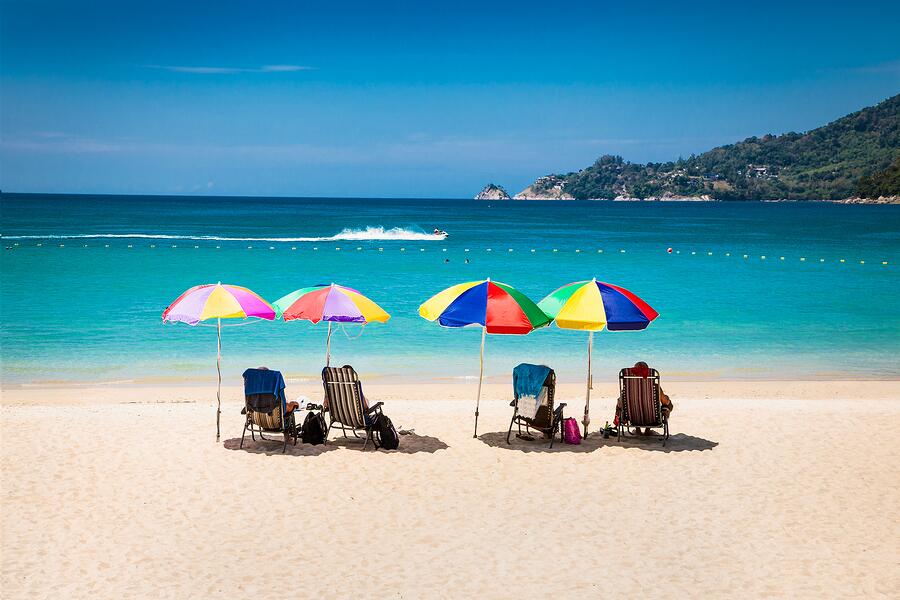 When is the most popular time to visit Thailand?
November to February is the most popular time to visit Thailand due to the favourable weather conditions during this time. Although Thailand has a year-round tropical climate, certain times of the year can be very hot and humid - almost uncomfortably so. The holiday 'high' season takes advantage of the cooler conditions and is when most people prefer to visit, however this high demand also means that flights and accommodation tend to be more expensive. If you're looking to visit Thailand during this time, we recommend booking as far in advance as possible to get the best deals and value for money.
What is the cheapest time to visit Thailand?
The cheapest time to visit Thailand occurs between March and October. This is known as the low season and kicks off after Chinese New Year. Flights and accommodation tend to be much cheaper throughout this time of year as this is when temperatures are at their hottest and the monsoon pattern brings heavy rain in October. Although many of Thailand's regions receive rain during this time, most days are typically sunny and showers pass quickly. It's still a wonderful time to visit the tropical island and will help you save money and avoid the main tourist crowds.
When is the best weather in Thailand?
Thailand's weather is at its best from November to February when the climate is sunny but still relatively mild and the humidity levels drop thanks to a cooling breeze from the North East. There is less rainfall, the waters are calmer, and it is a time that also coincides with some of the country's most important festivals and events. Conditions are ideal for snorkelling the turquoise seas, working on your holiday tan and discovering the vibrant culture that is so abundant in the local markets. The flowers are blooming and misty mountain fog enhances the spectacular scenery. Southern Thailand experiences less distinct seasons with summer and the wet season dominating conditions. The best time to visit regions like Phuket and Krabi is from mid-November to April while places like Koh Samui are at their best from December to June. If you're planning on exploring both the east and west coasts of the peninsula, then the best time to visit Thailand is from December to April.
Does Thailand have any festivals or events?
Thailand enjoys a number of festivals and events throughout the year with at least one major celebration each month. The most popular event which draws thousands of tourists from all over the world is known as Songkran. Occurring in April, Songkran is a nationwide festival celebrating the Thai New Year. Locals celebrate by cleaning their homes and then pouring water over people in the streets to wash away sins and bad luck. It is essentially one huge water fight that goes for three days straight! A truly unique and amazing cultural experience, we highly recommend visiting Thailand during this time of year.
Top Thai Packages