Efate Holidays & Travel Guide
Located in the Pacific Ocean, Efate is an island in the centre of Vanuatu and is home to the country's national capital, Port Vila. The most populous island in Vanuatu, Efate is the third largest island by land area in Vanuatu. Vanuatu is heavily influenced by both the French and British, making for an exciting and delicious food scene as well as a great range of Chinese cuisine and fresh produce available from the markets. Efate is a popular tourist destination that offers an insight into the traditional lifestyle of the Vanuatu people as well as some spectacular tropical island scenery. Efate is also renowned of its sunset cruises, scuba diving and the striking Mele Cascades waterfalls.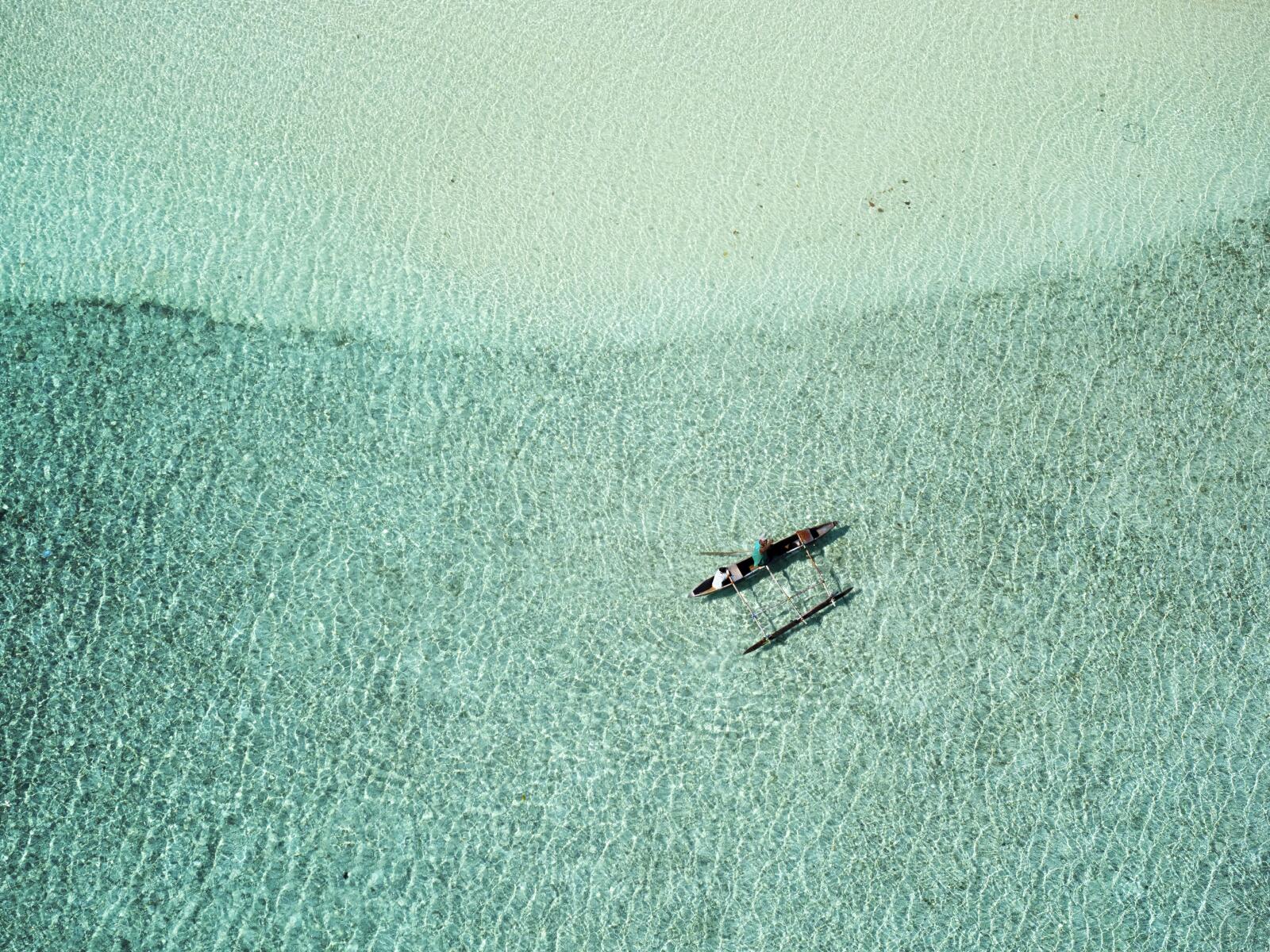 Accommodation in Efate
Efate accommodation offers a wide range of hotels, motels, resorts and apartments ranging from 3 star to 5 star. Each accommodation provider features a range of room types, amenities and onsite facilities and is conveniently located close to a range of activities and attractions. All accommodation enjoys comfortable interiors, friendly service and an excellent range of onsite facilities including swimming pools, kids clubs, bars, restaurants, activities programs and much more.
Efate Packages
Efate packages are a fantastic way to make visiting Vanuatu even more affordable and are simply a breeze to book. Combining travel essentials such as flights and accommodation, these packages also offer a range of inclusions such as transfers, travel insurance, tours, meal packages, complimentary room upgrades, kids stay, play and eat free deals and much more. Saving you time and money, these Efate holiday packages are a quick and easy way to ensure all aspects of your holiday are taken care of.
Efate Facts
Efate was used as a US military base in World War II. Efate was the location that the Australian, US and French 'Survivor' TV series' were filmed, near Gideon's Landing and Mangililu, approximately half an hour from Port Vila. Duty Free allowances departing Efate for Australia include AUD$900 of personal goods, AUD$450 for minors, 250g tobacco or 250 cigarettes and 2.25L of wine or spirits.
Popular Resorts in Efate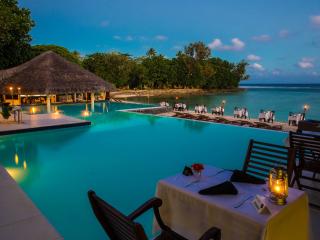 Highlight: Diving, Day Spa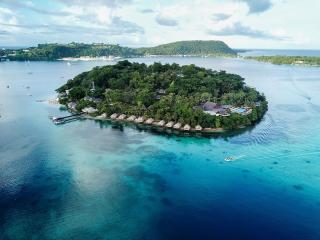 Highlight: Kids Club, Day Spa
Efate Holiday Packages