Pana'ewa Rainforest Zoo & Gardens
The only naturally occurring tropical zoo located in the United States, the Pana'ewa Rainforest Zoo is just 6.5km from Hilo on Hawaii Island. Situated on the 'wet side' of the island, the rainforest is particularly verdant. Spread out across 12-acres, the lush refuge is home to over 80 animal species, including American Alligators, Bengal Tigers and Giant Anteaters. Iguanas, macaws, whistling tree ducks and red tegu lizards are also held at the small zoo.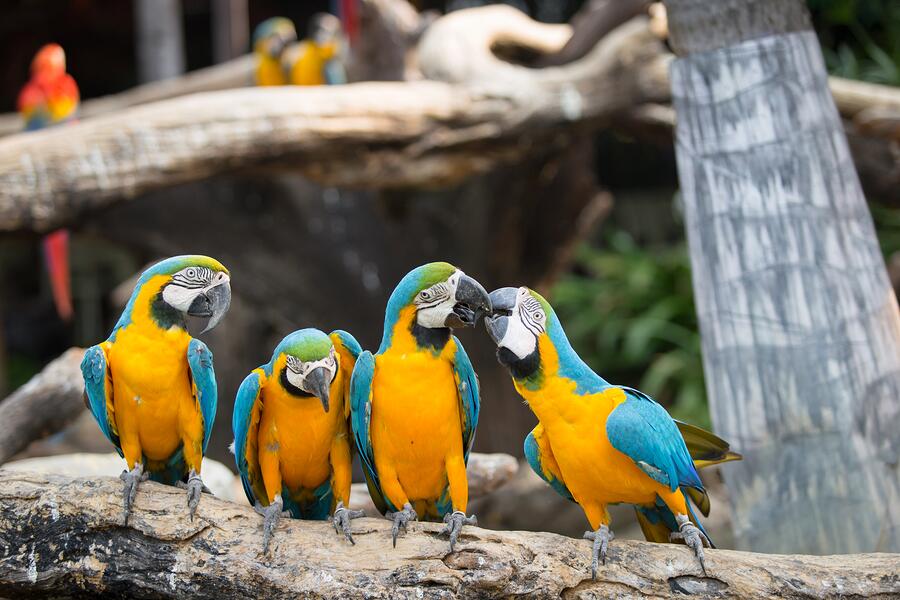 Established in 1978, the zoos exhibits are designed to blend into the natural vegetation of the surrounding Pana'ewa Forest Reserve. Enjoying more than 215 inches of rain annually, the reserve and rainforest gardens are extraordinarily fertile, offering a lush ecosystem to the zoos residents.
Visitors enjoy the stunning gardens which weave through the exhibits. Including over 100 palm species, bamboo, tropical rhododendron, orchids and bromeliads, the lush forest offers an authentic glimpse into Hawaii's unique native wildlife. Explore Agro-Forest (housing edible plant varieties) and the water-garden pond which boasts stunning mosaic plants and water hyacinth.
Visiting the Zoo
Open every day of the year, bar Christmas and New Year's Day, the zoo is located at 800 Stainback Hwy, Hilo, HI 96720. Admission is free though donations are welcome (and go towards the maintenance of grounds and animals). Parking is available at the front and is also free.
A petting zoo is open every Saturday afternoon for chidlren to enjoy; a great way for the kids to get up close and personal with animals during their visit. Check the website for current information. The zoo also has a great playground for a mid-visit play.
Pana'ewa Rainforest Zoo is only moderately sized, so we recommend allocating 1-2 hours for a visit. Many find it a great excursion in between otherwise packed itineraries, a relaxing and entertaining morning outing.
Best Hawaii Deals