Hawaii Island Holidays & Travel Guide
Hawaii's 'Big Island' is almost double the size of the region's main islands combined and is home to a diverse climate and wild geography. Famous for the active volcanoes which make up the island; Kilauea in the east is the world's most active volcano, increasing the land mass each day as molten lava flows into the ocean. Kilauea attracts tourists from all over the world with the Volcano National Park the islands most popular attraction. Scenic flights and night time tours are available for adventure-takers.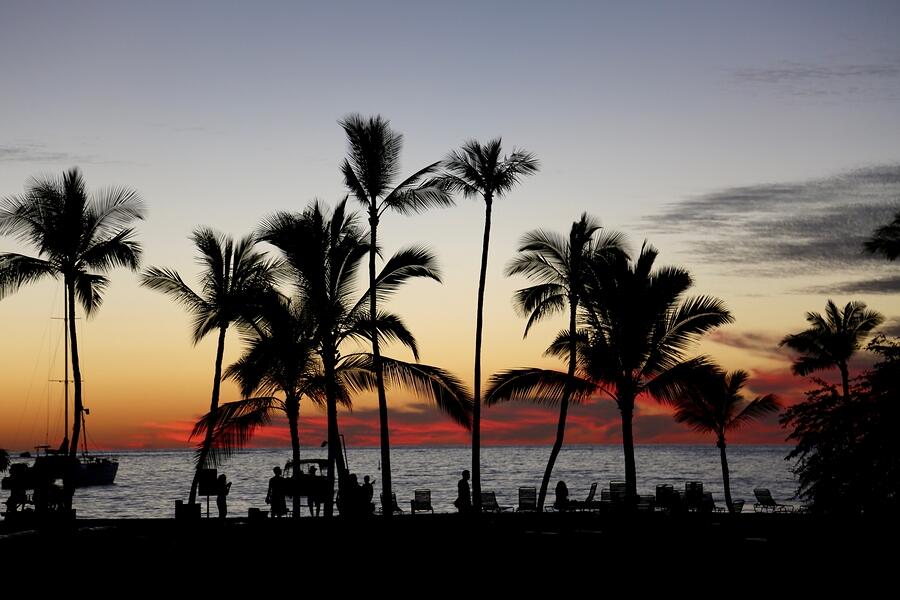 The west coast of the island, known as the Kona Coast, features dry and sunny conditions year-round. Landscapes of black lava rock and tropical flora offer spectacular scenes while myriad beaches and cultural attractions such as Kealakeku Bay (the site where Captain Cook was killed) give tourists plenty to see and experience.
The Kona Coast is also home to a lively shopping and resort district. Juxtaposed against the sea of coffee plantations that sprawl across the region, the Kona Coast supports over 100 coffee farms which produce and offer complimentary samples and tours of their coffee.
With such a diverse climate and terrain, the Big Island is popular with hikers and adventurers alike. One of the most challenging island treks, the Crater Rim Trail starts from the Kilauea Visitor Centre and follows the rim of the volcano for 18 km. This day-long trek is a must for hiking enthusiasts. Other activities available on the island include kayaking, sailing, whale watching, big game fishing, horseback riding, hiking, heli tours and scenic tours.
With 11 different climate zones, the Big Island is also home to an amazing array of scenery featuring everything from snow-capped mountains and golden beaches to lush rainforests and waterfalls.
Accommodation on Hawaii Island
From ocean-view resorts and luxury hotels to self-catered apartments and rooms, Hawaii Island has it all. Whether you're a value traveller or prefer to holiday in style, TravelOnline has curated the best accommodation that the Big Island has to offer in one convenient location.
Hawaii Island Packages
Travellers seeking peace of mind and affordable deals will love the pre-arranged and custom Big Island holiday packages prepared by TravelOnline. Including flights, accommodation, transfers and meals, our travel professionals are experts at curating the most exclusive and economical Hawaii Island packages.
Did You Know?
Featuring a total of 18 golf courses across the island, golf enthusiasts enjoy a tropical atmosphere and Pacific coastline views when playing on the island. Hawaii is also home to the world's most active volcano, which has been erupting continuously since 1983.
Top Hawaii Package Deals