Kilauea Point National Wildlife Refuge
Found atop a 568ft high bluff along a narrow peninsula in the north of Kaua'i Island, the Kilauea Point National Wildlife Refuge is a favourite attraction for a number of reasons. Rugged cliffs look down upon enormous crashing waves, while visitors often enjoy close encounters with the myriad native wildlife which call the refuge home.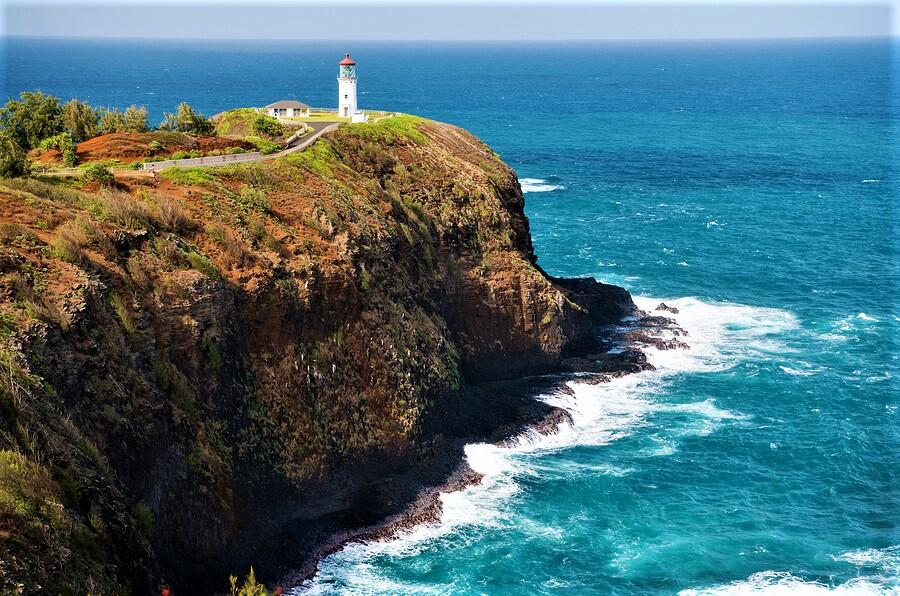 Sitting against a majestic mountain backdrop atop the cliffs at Kilauea Point, the national landmark lighthouse draws many of the visitors who venture out here. The rest are attracted by the diverse animal life which have built secure homes in the reserve. The Kilauea National Wildlife Refuge was first established in 1985, designed to nurture the 199-acre strong shoreline. Today numerous seabirds live in the area, or use the thriving ecosystem as nesting grounds. Populations of red-footed boobies, frigatebirds, weds-tailed shearwaters, red- and white- tailed tropicbirds, nene, Newell's shearwater and Laysan albatross are spotted flying in to roost each year.
From the panoramic position above the cliffs, visitors are also often fortunate enough to spot diverse marinelife in the churning waters below. Between November and March, migrating humpback whales are frequently spotted while in the spring and summer, spinner dolphins and green sea turtles can be seen.
Getting to Kilauea Point National Wildlife Refuge
Despite its apparent wild remoteness, the refuge is remarkably easy to access. Take the Kuhio Highway through to Kilauea town before following Kilauea Road to the ocean. The road is well signed and will guide you down a steep drive to the park entrance. Offering sensational views across the lush refuge to the lighthouse, you'll be more than happy to pay the small park entry fee. Check opening hours with the National Parks website before departing to ensure the refuge is operational when you choose to visit.
Hawaii Specials