Cavill Avenue Surfers Paradise
Stretching from the iconic Surfers Paradise sign at the beach on Surfers Boulevard all the way down through the mall to the Esplanade, Cavill Avenue is a must-see Surfers Paradise attraction boasting a huge range of accommodation, shopping, dining and nightlife.
The booming tourist trade of Surfers Paradise began in 1933 with hotellier Jim Cavill. Owing much of its success to its original success, the Gold Coast community honoured its forefather by naming the main focal point of Surfers Paradise, both Cavill Avenue and the Cavill Mall, after him.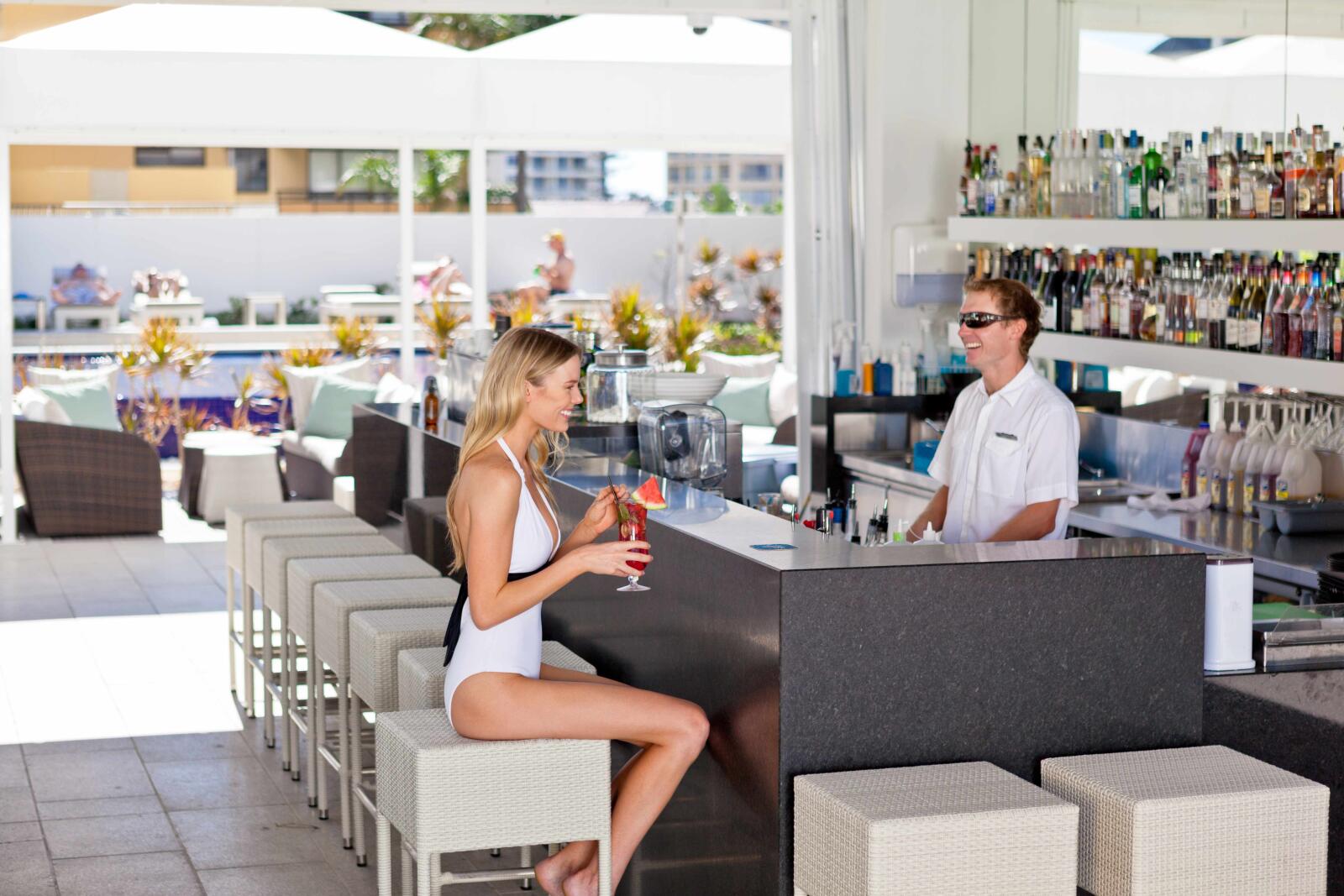 Having recently undergone extensive redevelopment, the Cavill Mall is the primary hub of Cavill Avenue Surfers Paradise and boasts souvenir and surf shops, boutiques and designer brands, fast food outlets, cafes, restaurants and pubs as well as bars and nightclubs.
There are also a number of buskers, street performers and roving entertainers often found along Cavill Avenue, as well as plenty of live entertainment offered in the establishments that line the mall. The Cavill Mall also offers a number of arcades, gaming venues and even tattoo parlours.
Although a tourist attraction in itself, Cavill Avenue Surfers Paradise is also home to a great range of tourist attractions such as the Hard Rock Café, Dracula's Haunted House, Ripley's Believe It or Not and Madame Tussades Wax Museum.
There are also a fantastic range of accommodation options located within walking distance of Cavill Avenue and Cavill Mall including BreakFree Cosmopolitan, Hotel Grand Chancellor Surfers Paradise, Paradise Centre Apartments, Mantra Circle on Cavill and Hilton Surfers Paradise Hotel.
Ranging from 3 stars to 5 stars, these hotels offer accommodation options to suit all visitors and budgets and are conveniently close to all the shopping, dining, nightlife, action and attractions of Cavill Mall and Cavill Avenue Surfers Paradise.