Romantic Gold Coast Holiday Packages
The warm sunny weather and excellent range of accommodation options of the Gold Coast makes for the perfect romantic getaway. Whether staying in absolute luxury or a cosy retreat in the hinterland, there's something to spoil that special someone. The range of romantic Gold Coast holiday packages offers the ideal holiday experience for couples combining intimate accommodation with flights, private transfers, room upgrades, massage vouchers, bottles of champagne, tickets to dinner and a show. Whatever you need for that couples escape, these romantic Gold Coast package deals are for you.
The Gold Coast's Most Romantic Resorts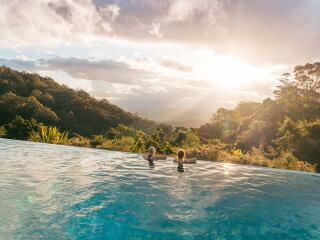 O'Reilly's Rainforest Retreat is located in the World Heritage listed Lamington National Park, just 90 minutes drive from the Gold Coast in the hinterland. For almost 100 years the O'Reilly family have welcomed couples to this stunning part of the world, high up on the mountains in subtropical rainforest.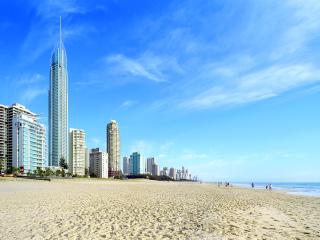 A unique combination of tourist attraction and luxury accommodation, Q1 Resort & Spa is the tallest residential tower in Australia and is also home to the only beachside observation platform in Australia. Surrounded by the Gold Coast's best shopping, dining and nightlife, the resort also boasts amazing onsite facilities.
Romantic Deals For The Gold Coast