Kuta Holidays & Travel Guide
A vibrant and colourful destination teeming with excitement, endless adventure and amazing nightlife, Kuta is Bali's party central. Renowned as Bali's most popular tourist destination, Kuta is home to a fantastic range of attractions, shopping, dining, and entertainment that draws thousands of travellers every year. From discotheque dance clubs, to karaoke bars and pubs, the party never stops in this energetic town. Loved by the young and the young at heart, Kuta attracts those looking for care-free adventure, excitement and not a lot of sleep.
If you had one too many cocktails the night before, not to worry, Kuta enjoys a 5km stretch of coastline offering the perfect spot to snooze in the sun, enjoy a cheap massage and watch those incredible Bali sunsets. Or, if you're up for an adventure, Kuta's gentle swell makes it the perfect place to learn to surf.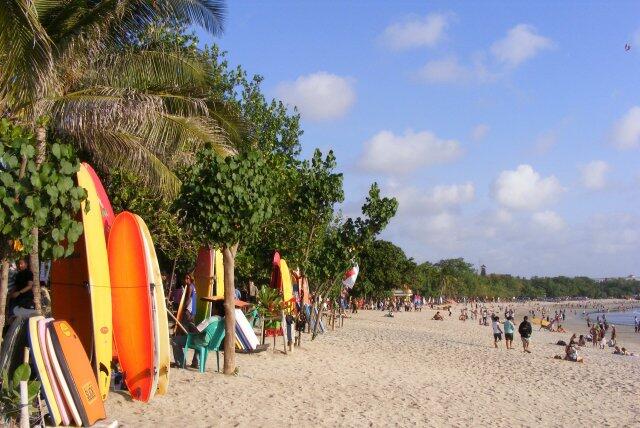 If surfing's not your thing, Kuta also has an amazing range of discount holiday shopping on almost every street. The best destination for surfwear, sportswear and big name brands, you'll often find prices at 30-50% cheaper than anywhere on the island and the world! Shop 'til you drop then visit one of Kuta's relaxing day spa's to rejuvenate those tired muscles and get ready for a night of non-stop partying.
Kuta Accommodation
From 5 star luxury hotels to family oriented resorts, Kuta accommodation offers choice for every kind of traveller. Boasting world class service and amenities, guests can expect to be indulged with onsite day spa's, family friendly activities and an abundance of lagoon-style swimming pools. Enjoying close proximity to some of Kuta's most popular attractions, these beautiful hotels and resorts offer convenient accommodation right in the heart of the action. Whether you're seeking a romantic and secluded escape or an all inclusive holiday for the whole family, Bali is sure to deliver the holiday of your dreams.
Kuta Holiday Packages
Save yourself the time and money and leave your next Bali trip in the hands of professionals. Created by a team of travel experts, TravelOnline holiday packages to Kuta bundle together travel essentials like flights and accommodation with bonus inclusions like transfers, tours and meals. Working closely with our Bali suppliers, we're able to bring you the best holiday deals on the web.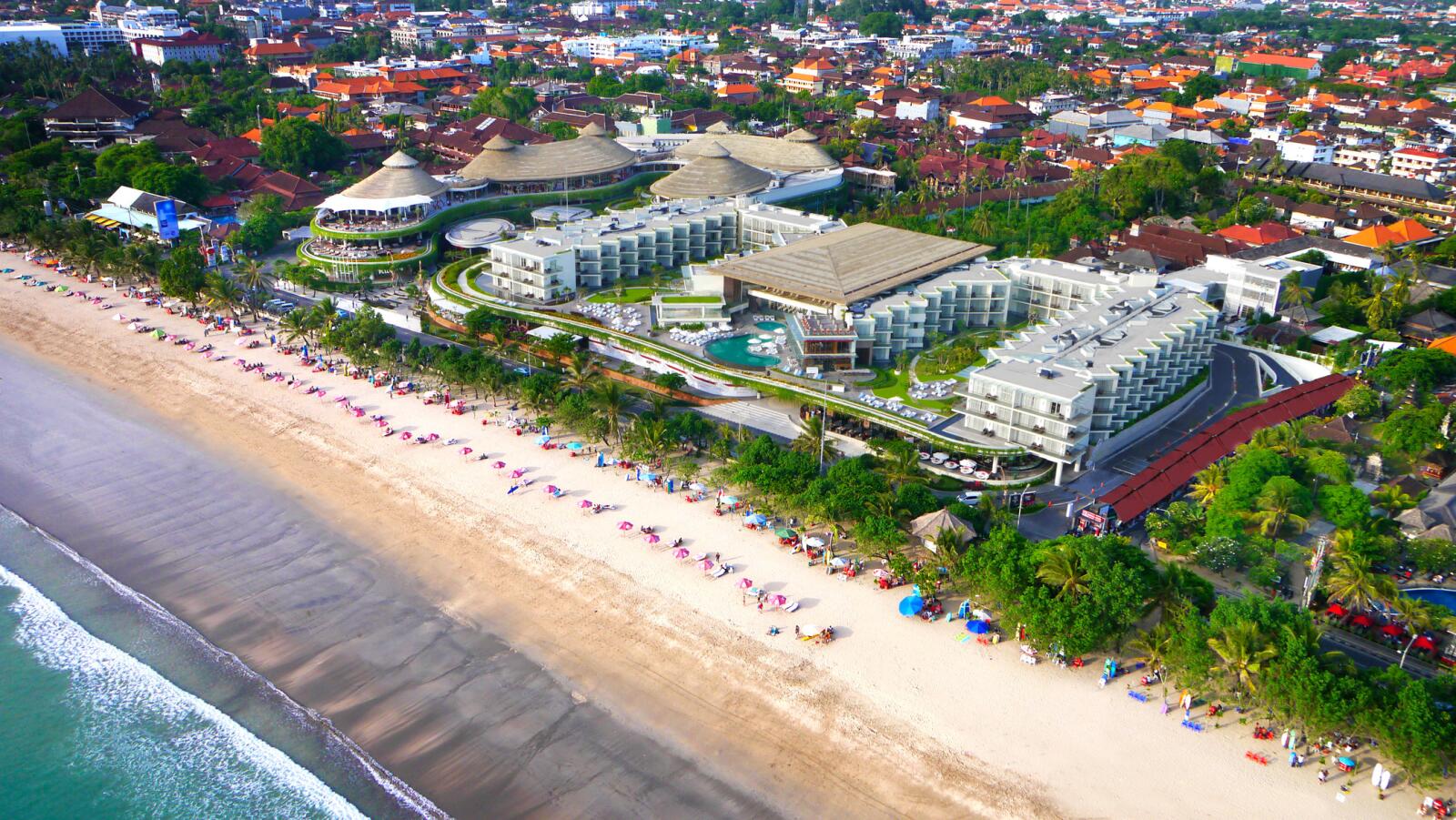 Did you know?
Kuta beach is known as one of Bali's most famous beaches. Local vendors wander the shore selling ice cold beer amongst many other drinks, so you can soak up the sun while enjoying a delicious Bintang.
Kuta Holiday Packages