Espiritu Santo Holidays & Travel Guide
Vanuatu's largest island, Espiritu Santo forms part of the archipelago in the Pacific Ocean. Covering 3,955 square kilometres, Espiritu Santo is home to the second-largest settlement in Vanuatu, Luganville. Also the provincial capital, Luganville is located on the southeast coast. Mount Tabwemasana is the highest peak in Vanuatu measuring 1879m and is a popular attraction. Espiritu Santo is also a popular tourist destination, particularly among scuba divers and offers a range of attractions including shipwrecks, colourful reefs, the pink sand of Champagne Beach and a number of exploration caves on the western side of the island.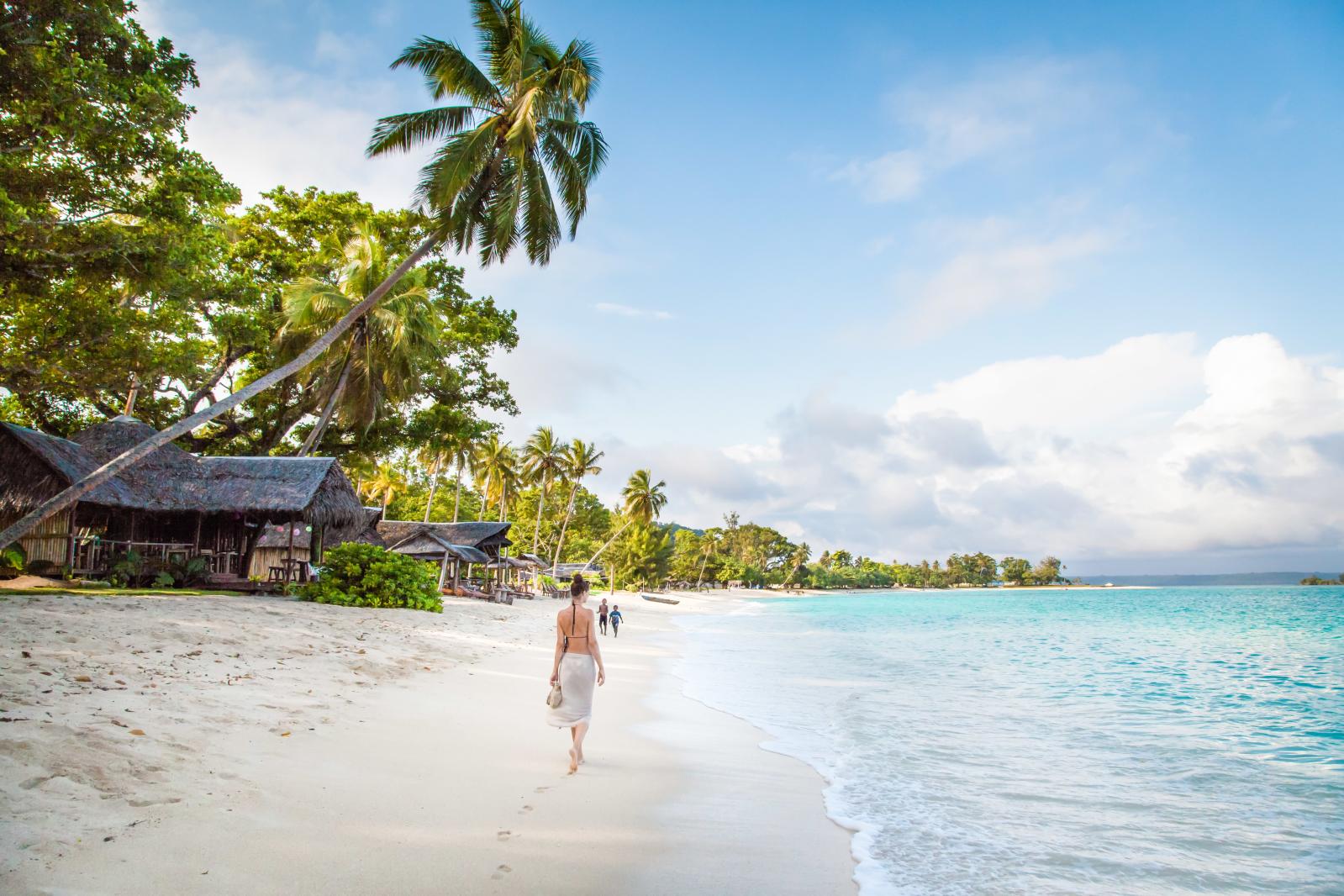 Accommodation in Espiritu Santo
Espiritu Santo accommodation offers a great range of hotels, resorts and private island properties ranging from 3 star service all the way to 5 star luxury. Each accommodation provider offers a great range of room types to suit all travellers as well as a convenient range of amenities and an excellent range of onsite facilities including swimming pools, spas, bars, restaurants, activity programs and more. All accommodation is also conveniently located close to activities and attractions.
Espiritu Santo Packages
Vanuatu is renowned as an affordable and family friendly holiday destination, however visiting this beautiful tropical paradise just got even cheaper and easier thanks to these Espiritu Santo holiday packages. By combining all of your needs into one convenient package, you save time and money when booking your flights, accommodation, transfers, travel insurance, tours and meal packages as well as enjoying a great range of travel bonuses such as complimentary room upgrades, welcome drinks, activities, massages and spa services and more.
Espiritu Santo Facts
Christianity is the predominant religion in Espiritu Santo with the Presbyterian Church of Vanuatu, Anglican Church and Roman Catholic Church the largest church groups on the island. Espiritu Santo is also home to a wide range of birdlife including the native species, Santo Mountain Starling found only on the island. Espiritu Santo was used as a support base, military supply, airfield and naval harbour by the Allied forces during World War II.
Popular Resorts in Espiritu Santo
Deals For Espirito Santo