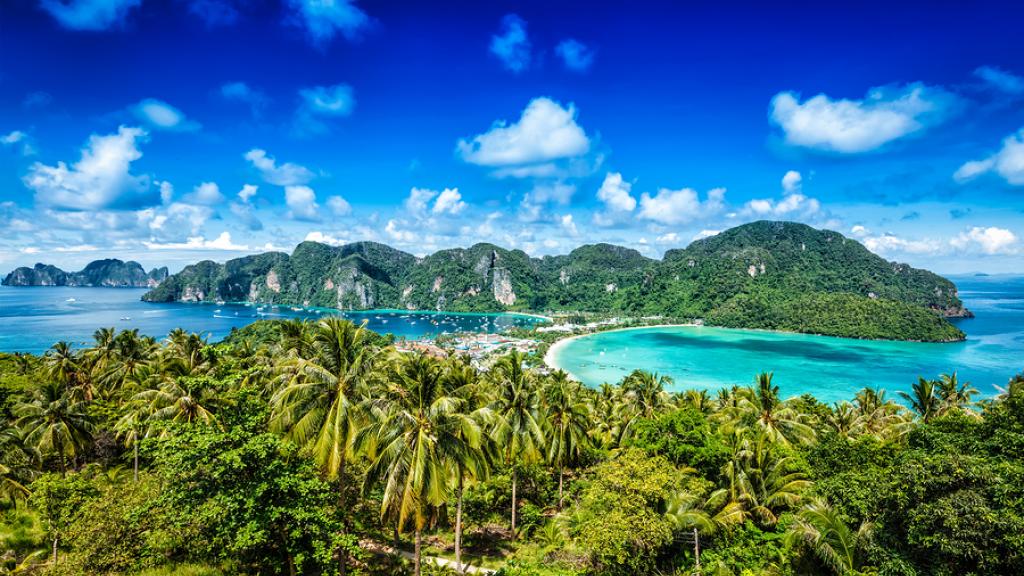 Located in the heart of the Andaman sea, Thailand is a magnificent holiday destination that draws millions of tourists from across the globe. Thailand's 76 provinces offer a spectacular range of unforgettable holiday experiences. Providing something for everyone from rest and relaxation, beautiful beaches and scenery, to incredible shopping, delicious cuisines and a vibrant nightlife. Each region exudes its own unique charm and attractions but choosing which one is right for you can be difficult, especially when they all look so damn good! Here, we have outlined four of Thailand's most popular destinations and all of the must-see attractions to make your decision that little bit easier.
Read on to discover which Thailand destination is right for you...
Bangkok
Capital City and gateway to Thailand, Bangkok is a vibrant destination rich in fascinating culture and history. East meets west in this bustling metropolis where ancient temples rise against a concrete jungle and colourful traditions thrive. Home to an abundance of entertainment and attractions from nightclubs and karaoke bars to shopping malls and rooftop restaurants, Bangkok is brimming with excitement and adventure. Whether it's to explore the lively streets on the back of a tuk tuk, marvel at the floating markets or take in the alluring local culture, Bangkok is sure to impress.
Best for: Culture lovers & city slickers
Getting there: Getting to Bangkok is simple and easy thanks to a fantastic range of direct flights from Australia's capital cities. Flights depart daily from Brisbane, Sydney, Melbourne Perth and Darwin and connecting flights are also available.
Where to stay: If you're looking for 5-star accommodation in the heart of the city, you can't go past Centara Grand at CentralWorld. Renowned as a holiday landmark, this hotel sits beside a fantastic range of shopping, dining, entertainment and transport options and offers superior accommodation and service.
What to do: Bangkok has over 400 sacred temples scattered throughout the city, so if you can only visit one, make sure it's the Grand Palace Bangkok. This impressive structure is known as the birthplace of Bangkok and is famous for its spectacular architecture and intricate design that glistens in the sun. If you want to try some of the fantastic Thai cuisine, The Roi Fai Market is also another must-see Bangkok attraction.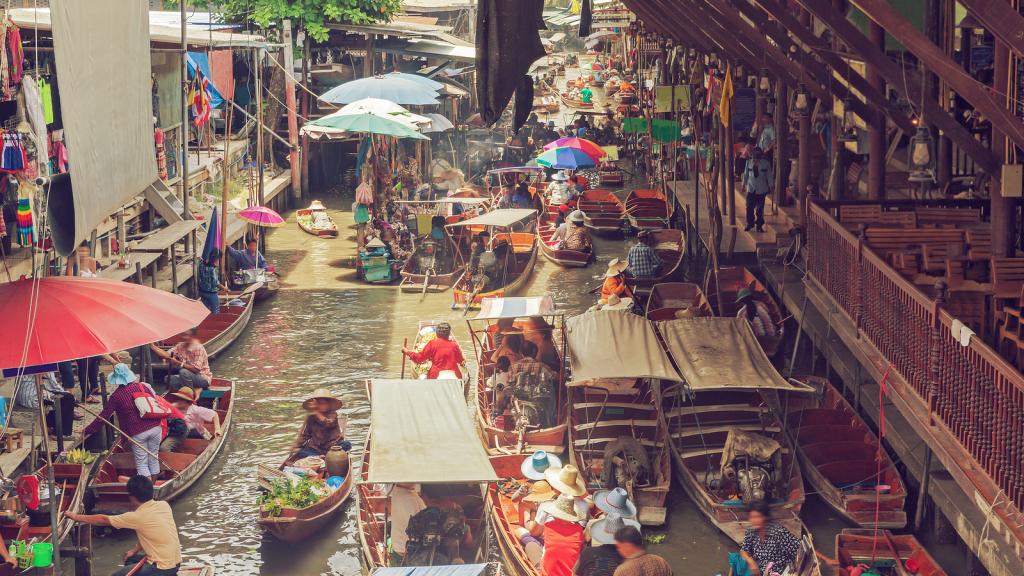 Phuket
Renowned as Thailand's hottest tourist destination, Phuket is a vibrant party playground that enjoys postcard perfect beaches, beautiful tropical weather and spectacular outdoor activities. Phuket is Thailand's largest and most popular island that sprawls approximately 540 square kilometres (almost the same size as Singapore). There are many sub-regions within Phuket that all offer unique holiday experiences. From the party town of Patong Beach, to the chilled out region of Cape Panwa, Phuket offers visitors the choice of lavish luxury or value added holidays.
Best for: Party goers & sun worshippers.
Getting there: Jetstar flies direct to Phuket from Melbourne daily with an approximate flight time of 9 hours. Non-direct flights are also available daily from Australia's major capital cities stopping via Bangkok, Singapore or Kuala Lumpur.
Where to stay: Located just 500m from Patong Beach, Andaman Beach Suites Hotel is a fantastic accommodation option offering contemporary and spacious rooms. The resort is also walking distance from the famous Bangla Road restaurants and entertainment.
What to do: From elephant encounters to buffet dinners and shows, there is so much to see and do in Phuket. For a glimpse into the traditional Thai culture, we highly recommend visiting the Big Buddha landmark in Phuket. Offering 360 degree views of the region and its surrounding islands, the Big Buddha towers 45 metres above the Phuket coastline. Built in 2004 after the devastating tsunami, the statue was designed as a symbol of hope for the future.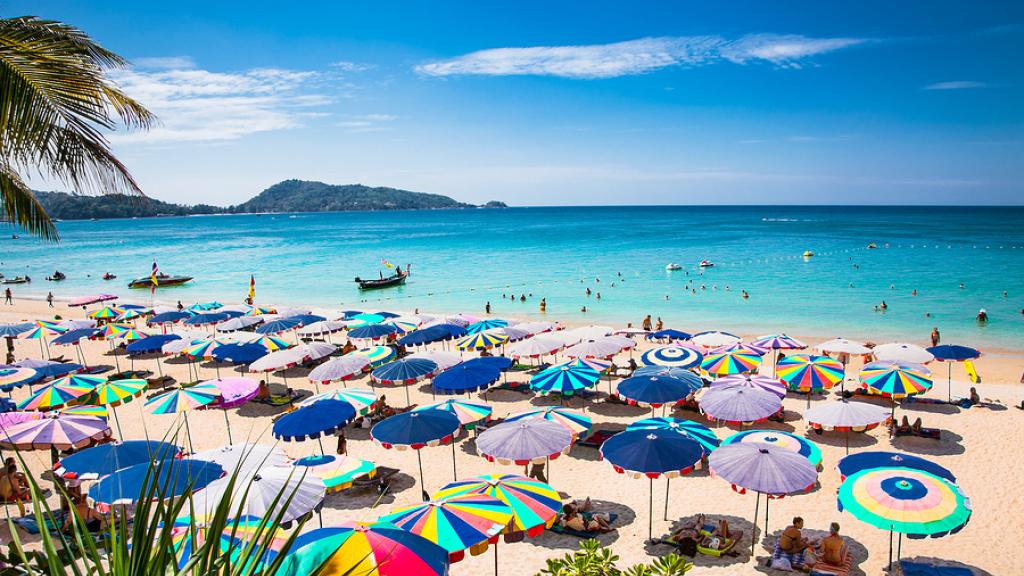 Koh Samui
Offering beautiful tropical settings and a tranquil relaxed atmosphere, Koh Samui attracts travellers seeking the perfect laid-back holiday. Located in the Gulf of Thailand, this island paradise enjoys some of Thailand's most pristine beaches and clear waters. Spend your days exploring the magical tropical landscape and enjoy activities such as swimming, horse riding fishing, sailing, snorkelling and mountain biking. Diving is also a popular activity and conditions are at their best between March and August, as the ocean is clear and offers incredible visibility.
Best for: Outdoor enthusiasts and relaxation specialists.
Getting there: Connecting flights are available from Bangkok and Phuket, as well as daily ferry services from Donsak.
Where to stay: Outrigger Koh Samui Beach Resort is a fantastic property offering beachfront accommodation at affordable prices. Perfect for families, the resort also offers 3 swimming pools with a kids pool and kids water slide, a fitness centre, free kids club and an array of dining options.
What to do: To make the most of your time in tropical paradise, we recommend visiting Koh Tao beach on an all-day snorkelling tour. Labelled as the best snorkelling spot in Thailand, Koh Tao is home to spectacular coral reefs and an abundance of marine life including turtles, sharks and manta-ray. The tour includes a stop at three of Koh Samui's most incredible beaches as well as delicious lunch and snorkelling equipment.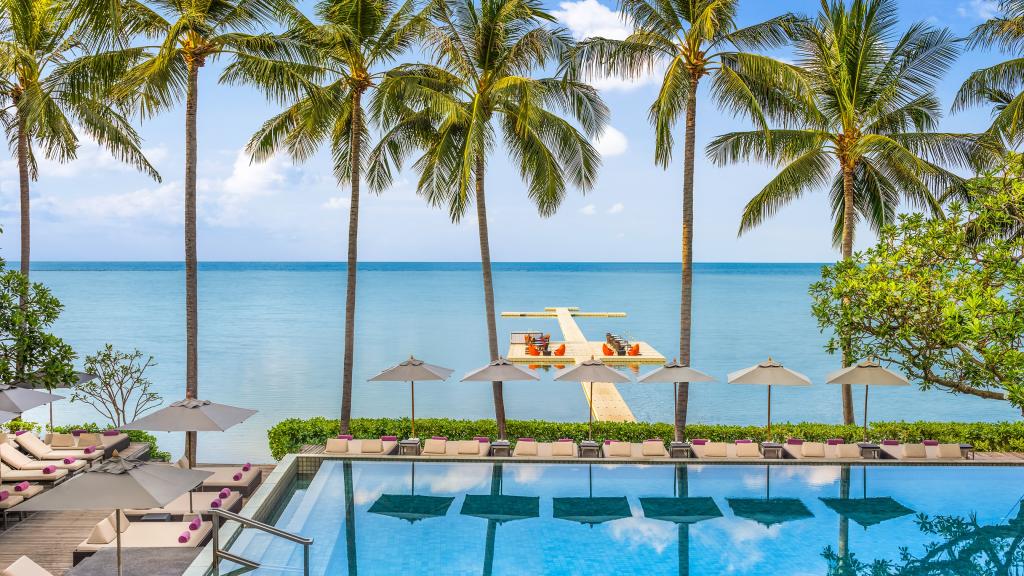 Phi Phi Islands
The Phi Phi Islands are a postcard of natural beauty and showcase some of the most stunning scenery on earth. Blessed with emerald green waters and sheer limestone cliffs that rise from the sea, The Phi Phi Islands are a must-visit natural wonder. Perhaps the most photographed region in all of Thailand, the Phi Phi islands are an extremely popular destination, with thousands of tourists flocking to the islands each year. Despite their popularity, the Phi Phi Islands are a surprisingly affordable holiday destination and offer competitive accommodation prices.
Best for: Nature lovers and photographers
Getting there: The Phi Phi Islands are situated in Phuket's south just off the mainland. Ferry services depart multiple times a day and the journey takes approximately 2 hours.
Where to stay: Ranging from 3 to 5 stars, Phi Phi Island accommodation offers tropical seaside ambiance and a fantastic range of world class facilities. If you're looking for affordable beachfront accommodation we recommend Zeavola Resort.
What to do: From scuba-diving to rock-climbing, there is so much to do on the Phi Phi Islands. We recommend spending your days exploring the crystal clear waters and hidden islets of this enchanting region by embarking on a boat tour of the Phi Phi islands. Some must-see attractions include Maya Bay, Monkey Beach, Loh Samah and Pi-Leh Bay.
Which Thailand destination is right for you? Let us know in the comments below!
Comments