Phi Phi Islands Holidays & Travel Guide
Renowned as Thailand's most spectacular holiday destination, the Phi Phi Islands feature incredible natural scenery including turquoise tropical waters, sun-dappled sands and sheer limestone cliffs that rise from the sea. Consisting of six smaller islands, the Phi Phi Islands are situated in Phuket's south just a 2 hour boat ride from the mainland. Offering untold natural beauty, the islands enjoy a laid back lifestyle with little interruptions from the outside world. Perhaps the most photographed region in all of Thailand, the Phi Phi islands are an extremely popular destination, with thousands of tourists flocking to the islands each year.
Despite their popularity and stunning natural wonder, the Phi Phi Islands are surprisingly affordable ensuring that such a breathtaking holiday destination is not exclusively reserved for the wealthy, although you'll certainly feel in the lap of luxury while you're there!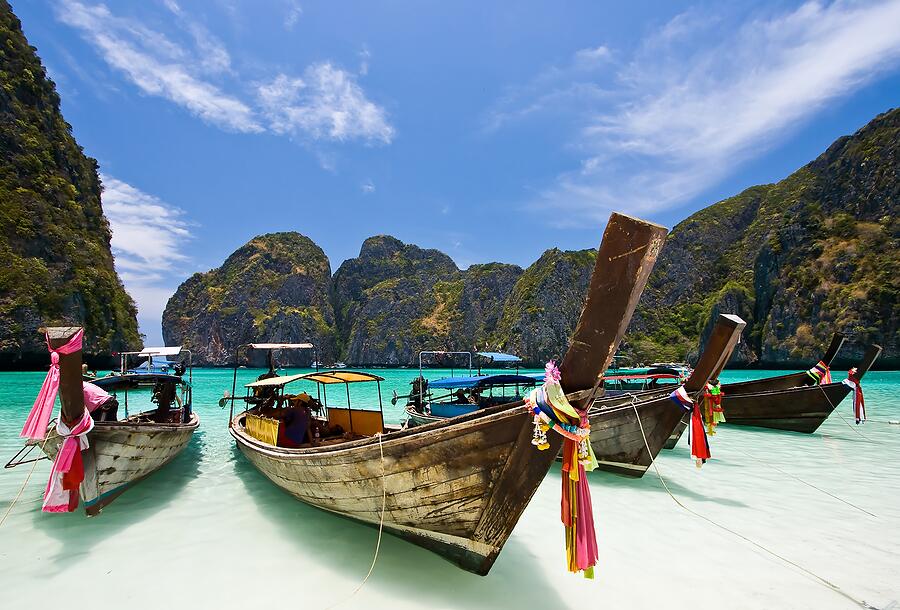 The three most popular islands of the Phi Phi Islands include Bamboo Island, Koh Phi Phi Leh and Laem Tong. Each offers its own dazzling beauty and all are ideal for swimming, snorkelling and diving to discover the kaleidoscopic reef systems, vibrant marine life and brilliant blue waters.
Getting to the Phi Phi Islands is actually quite simple and it is only a matter of catching a ferry from the mainland. Ferry services operate daily making two return trips a day from Phuket and Krabi. There is also an additional ferry service direct to Phi Phi from Koh Lanta during the high season.
Offering a tropical oasis with some of the most tranquil and unique landscapes in Thailand, it's easy to see why the Phi Phi Islands are such a coveted holiday destination for travellers from all around the world.
Accommodation in the Phi Phi Islands
Accommodation on the Phi Phi Islands is as varied as the islands themselves and caters for the full range of tourists that the islands attract. Budget accommodation is available for backpackers and price conscious intrepid travellers while luxury resorts cater for holiday makers wishing to splash out and experience this tropical island paradise in absolute style. Ranging from 3 stars to 4.5 stars Phi Phi Islands accommodation offers tropical seaside ambiance and a whole range of restaurants, day spas and complimentary activities for guests to enjoy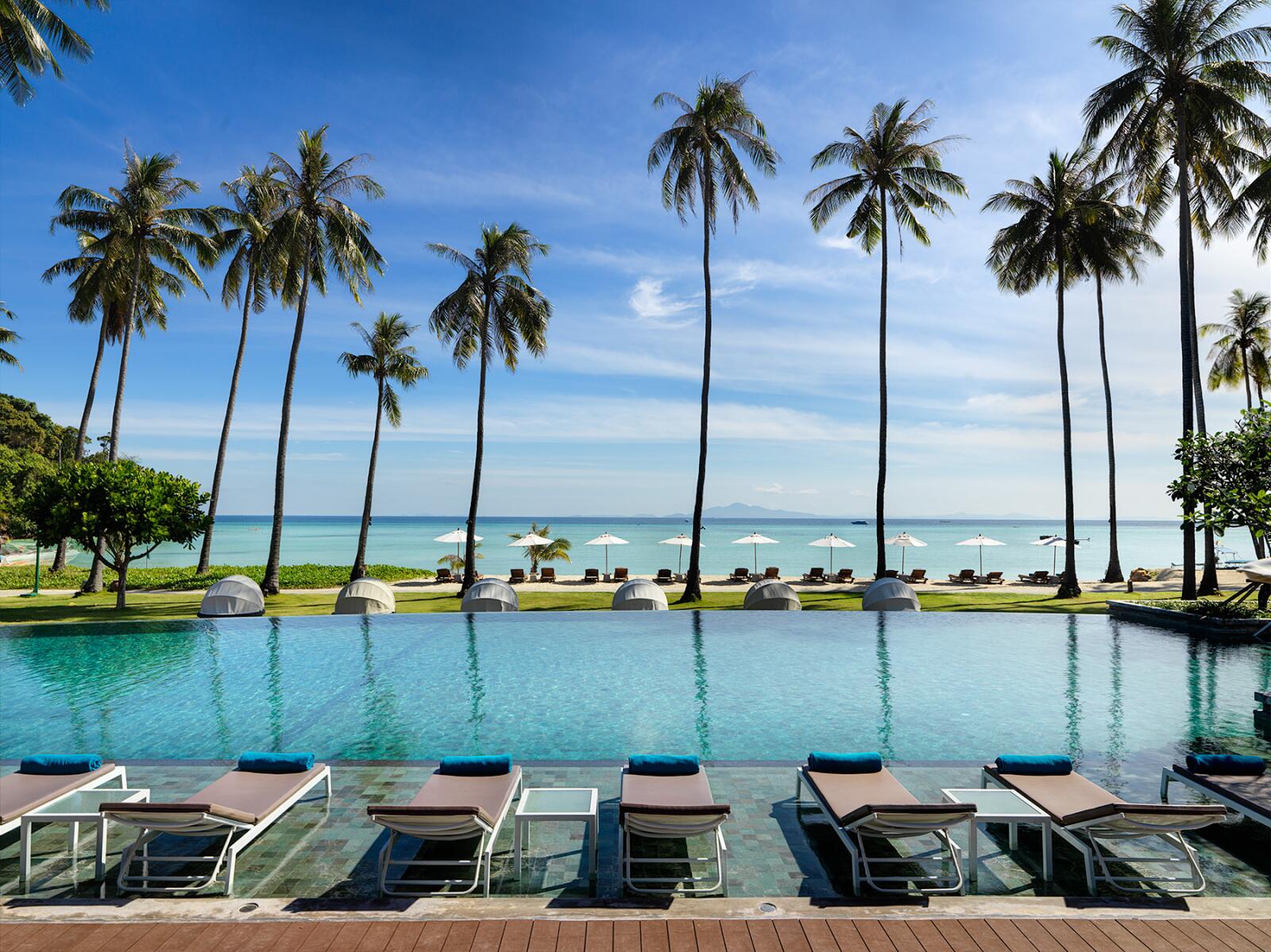 Phi Phi Islands Holiday Packages
Rid yourself of the worry and expense associated with holiday planning and leave your next Phi Phi Islands holiday in the hands of Thailand experts. Created by a team of travel professionals, TravelOnline holiday packages to the Phi Phi Islands combine travel essentials like flights and accommodation with bonus inclusions such as transfers, sightseeing tours, massage vouchers and meals. Working closely with our Thailand suppliers, we're able bring you the best holiday deals on the web.
Phi Phi Islands Holiday Deals