Best Time To Visit Heron Island
Renowned as the ultimate eco-holiday experience, Heron Island is a spectacular destination for a holiday in tropical paradise. Perfect for families and couples seeking a relaxing escape, Heron Island offers the perfect combination of nature and low-key luxury. When planning a holiday to Heron Island, it's great to know when the best time is to visit. Holiday preferences such as pricing, weather and peak seasons can determine when Heron Island is at it's best. Consider our seasonal guide to determine the best time to visit Heron Island.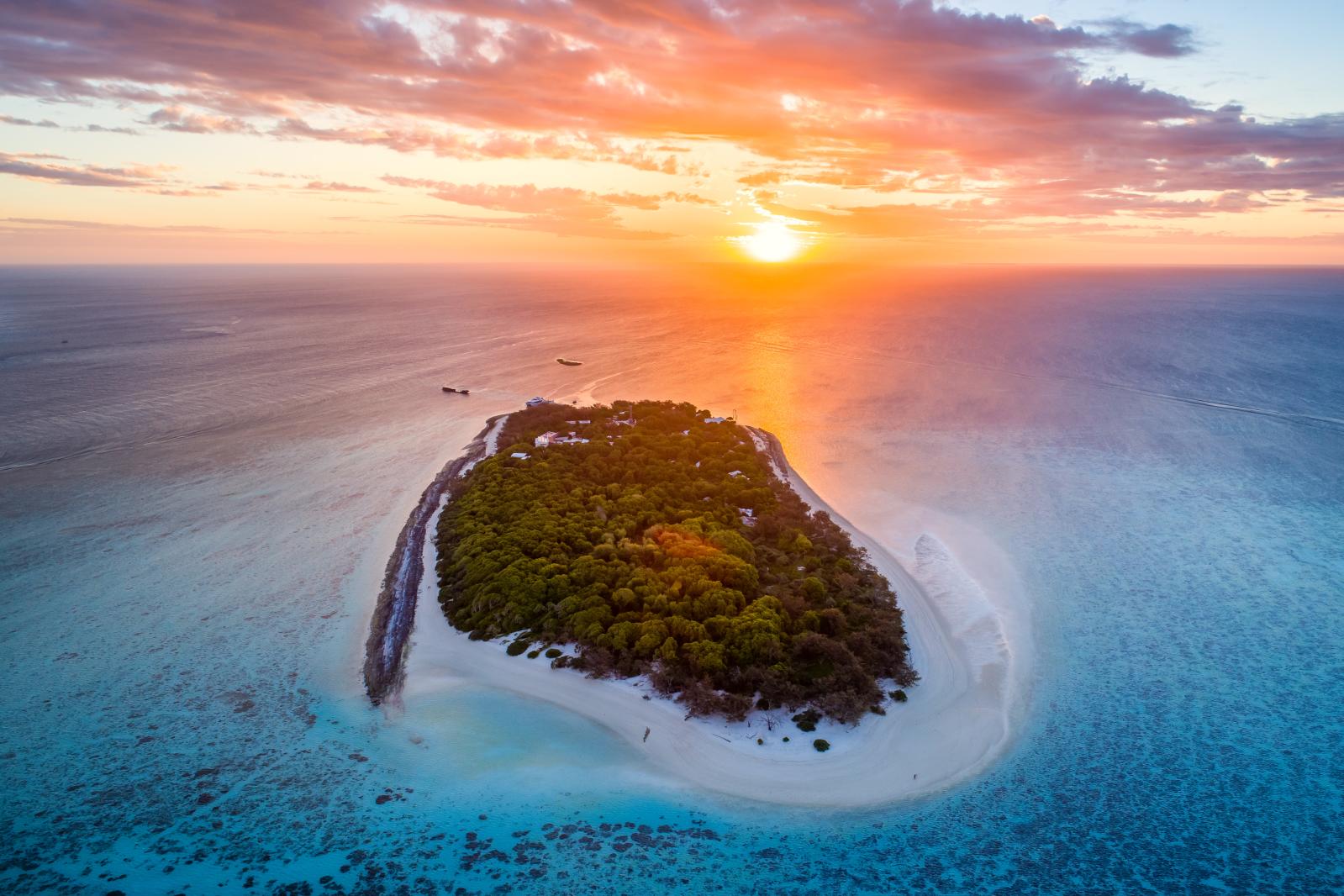 January – March
During the summer months, Heron Island boasts hot and humid tropical weather. Temperatures average around 28 °C and the water is warm and pleasant. Due to the increase in humidity, rain is often common during this time of year. Tropical thunderstorms can also bring a cool change to the region. January is peak breeding season for sea birds on Heron Island and visitors can expect to see an abundance of Mutton Birds, Black Noddies and Reef Herons. Additionally. throughout February, female turtles lay their eggs and hatchlings begin to emerge.
April – June
After the rainy period, Autumn eases the daytime temperatures and brings perfectly warm and sunny days. The ideal season for swimming, snorkeling and fishing, Autumn is a fantastic time to visit Heron Island. Additionally, the last of the turtle hatchlings occur up until May. Guests are advised to act responsibly around the turtles, remaining at least 10m away as they are an endangered species. June also begins the humpback whale northern migration.
July – September
As the temperature drops towards the low twenties, winter brings a cooler change to Heron Island. While there is minimal rainfall and plenty of sunny days, prevailing south-eastern trade winds make for cool temperatures and jacket or sweatshirt is recommended during this time of year. From July to September, humpback whales are frequently sighted off the coast of Heron Island and migrating birds such as Eastern Golden Plovers return to the island.
October – December
Offering warmer temperatures and longer days, October through December is a fantastic and equally busy time to visit Heron island. With the holiday season approaching, Christmas and New Years brings an influx of tourists to the region and the island is buzzing with excitement. Turtles begin laying their eggs at the beginning of November and bird life is very active during this time. Coral spawning may also occur during this time.
To learn more about the nature experiences on Heron Island, visit our Heron Island Nature Calendar.
Deals For Heron Island