Hawaii Weddings
With its year-round warm climate and spectacular scenery, Hawaii is popular with destination weddings. Absorbing the 'Aloha Spirit', Hawaii weddings are often relaxed, low-fuss affairs; think billowing white linen, simple arrangements and a stunning natural landscape to set the scene. Couples often choose to wed in these tropical islands for the exceptional escape and fiery romantic atmosphere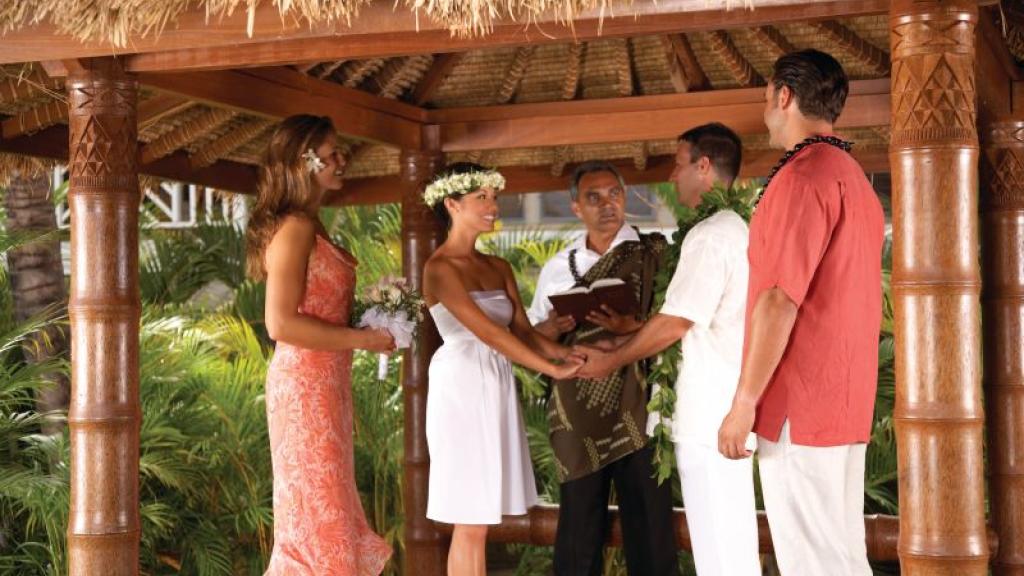 If you are considering Hawaii for your wedding, you and your partner will be required to meet the following conditions:
- Both parties must hold valid passports
- Both parties must be 18 years or older to legally marry
- Parties under 21 years will need to provide certified copies of birth certificates
- Parties 21 years and over will need to provide a proof of age document, such as a valid driver's license
Application forms are obtained at the Hawaii State Department of Health. Official documents of any previous divorces or death of spouse certificates will be required in the wedding application, before arrival in Hawaii.
Applications must be prepared with any additional paperwork attached, before the couple arrives in Hawaii. Applications must be lodged in person – with both bride and groom present – and accompanied by a marriage license agent (there are offices located in Honolulu).
The small marriage license fee is payable at the time of application. Marriage licenses are issued on the spot, providing all the requirements are met. Marriage licenses are valid for 30 days from the issue date, can be used only in the state of Hawaii and will be voided if not used within this period.
This information is a guide only and requirements are subject to change without notice. Please check with The Department of Health - State of Hawaii for more information.
Honeymoon Packages for Hawaii
See our impressive selection of romantic and honeymoon holiday packages as a wonderful addition to any wedding in Hawaii.